Mercedes-Benz Vision URBANETIC is a revolutionary mobility concept for the future, it is designed way beyond just an autonomous car. This concept vehicle eliminates the need to separate between people moving and goods transport, it can be enabled on-demand, making it sustainable and efficient vehicle platform for both people and goods movement. This system helps to reduce traffic flows to relieve inner city infra-structures, it contributes to improve quality of urban life. This project aims to address future urban challenges with more people that also lead to crowded streets. Based on self-driving and electrically powered chassis, this concept wants to take different approach through switchable body feature.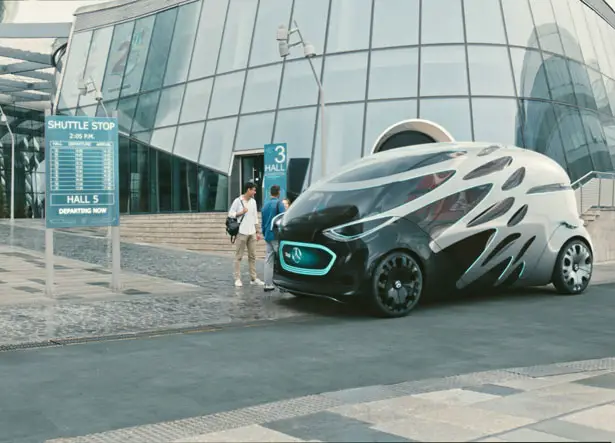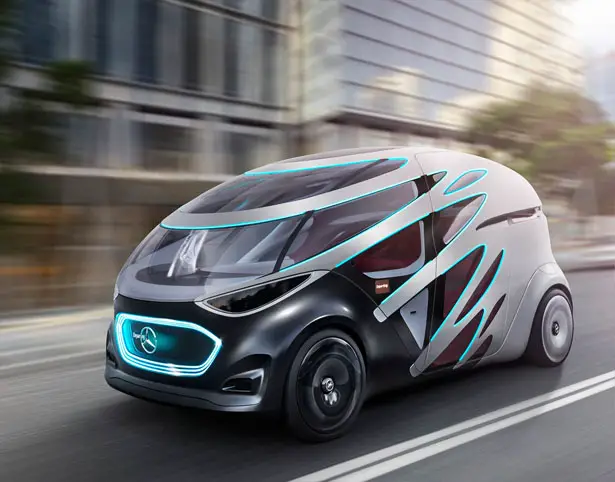 Mercedes-Benz Vision URBANETIC concept can accommodate up to twelve passengers in ride-sharing mode, while the cargo module can carry up to ten EPAL pallets. That load space of 3.7-meter long is enough to fit a total vehicle length of 5.14-meter. The system of this concept also incorporates an IT infrastructure that analyses in real time the supply and demand within a defined area. The result can be used by a self-driving fleet to plan routes more flexible and efficient on the basis of current transportation needs. That's why Vision URBANETIC is a ground breaking concept transportation for future urban mobility.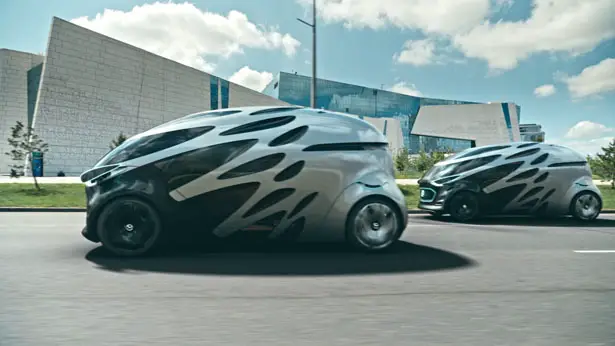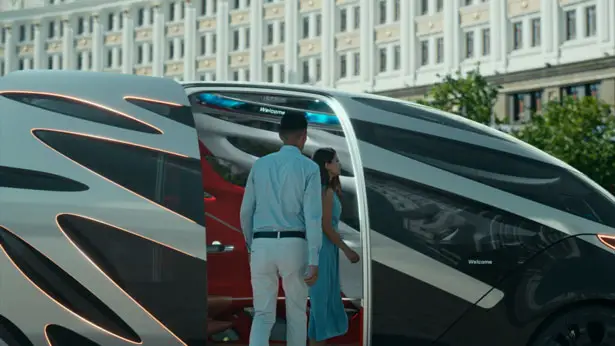 This futuristic concept car is fully automatic, driverless operation where the operating costs can be reduced significantly. It is also designed with exception charging times for battery-electric drive and maintenance periods, each vehicle can be in 365 days a year, it means that as local public transportation, this vehicle can operate even with lack of drivers. Since there's no need for driver's cab, the space can be used to accommodate for passengers. Steering wheels, pedals, and entire cockpit are just things of the past.
In order to gain trust from outside world, Mercedes-Benz Vision URBANETIC autonomous vehicle is equipped with multiple cameras and sensor systems to observe its surroundings. It uses a large-format display on the front vehicle to inform pedestrians crossing street that it has noticed them, similar to virtual giant eyes of Jaguar Land Rover. Another feature would be digital shadowing around the side door, there are hundred light units display the contours of approaching individuals along the flanks, allowing them to know that Vision URBANETIC has noticed them as well.
More images of Mercedes-Benz Vision URBANETIC Mobility of The Future: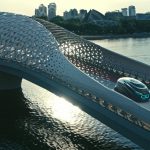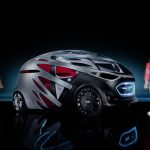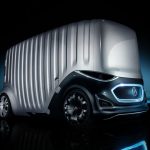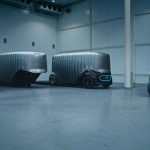 *Some of our stories include affiliate links. If you buy something through one of these links, we may earn an affiliate commission.