Mercedes-Benz EQ Silver Arrow 01 will be presented at 89th International Motor Show in Geneva between 7 and 17 March 2019. It will be the teaser version of the first all-electric racing car to be entered by Mercedes-Benz EQ Formula E Team. This teaser car features blue accents and subtle contrast between matt and gloss in conjunction with star pattern at the rear of the vehicle stage, it displays luxury touch in electric motorsport. From the front to the rear, on the side of this car, you can see a stylish horizontal blue line symbolizing the EQ brand. This blue line also creates color contrast to the PETRONAS green on the Mercedes-AMG F1 W10 EQ Power+ in Formula 1.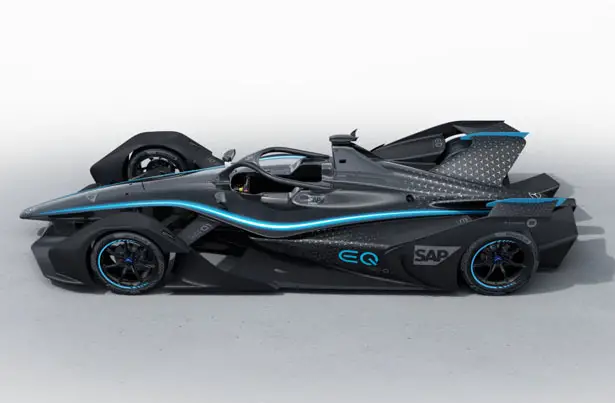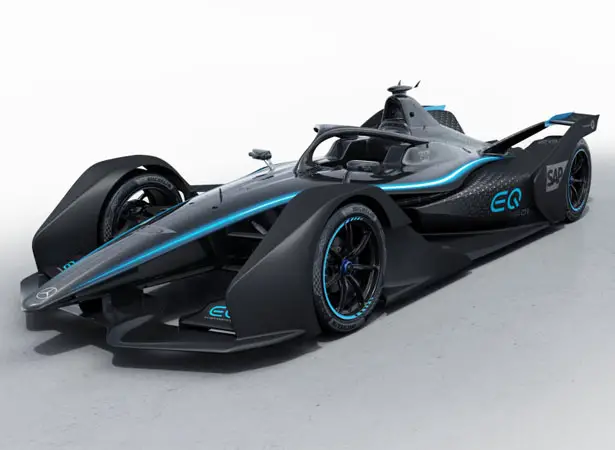 Entering Formula E arena, Mercedes-Benz EQ Silver Arrow 01 is equipped with innovative and complex technology, it wants to represent a whole new world of racing with multiple challenges. As this is the first public appearance of EQ Silver Arrow 01, you can see this looks like a great start to team's Formula One E debut perhaps sometime at the end of this year. Formula E is a new playing field to lots of automotive manufacturers, but Mercedes Benz is looking forward to this challenge to demonstrate performance of their intelligent battery-electric drives in motorsport, it's also a great boost to the EQ brand.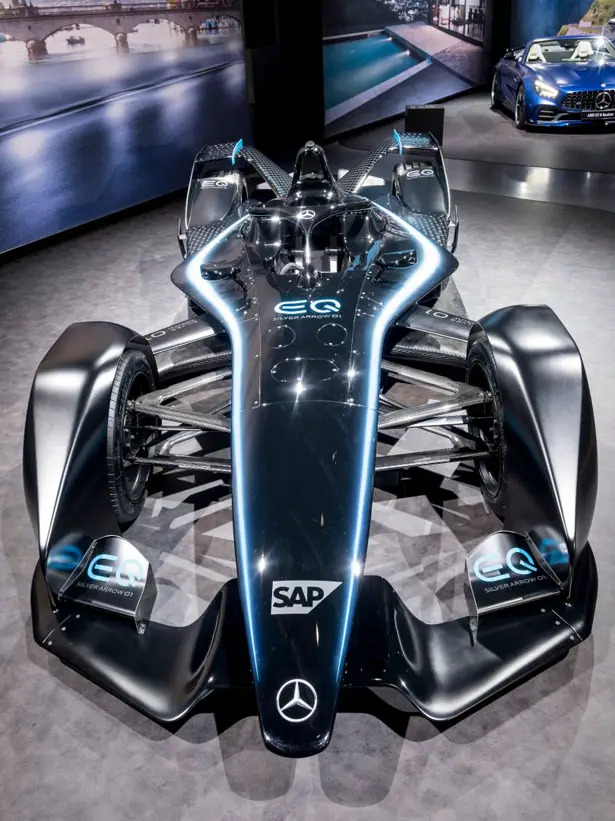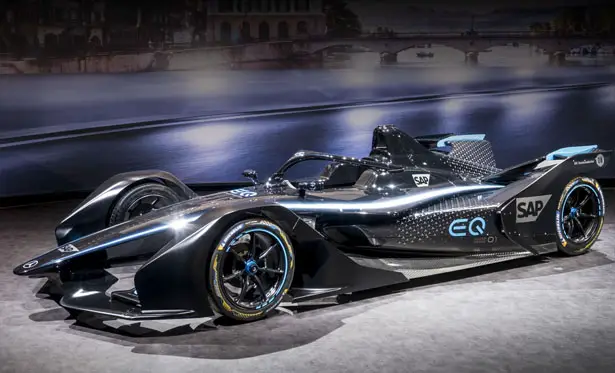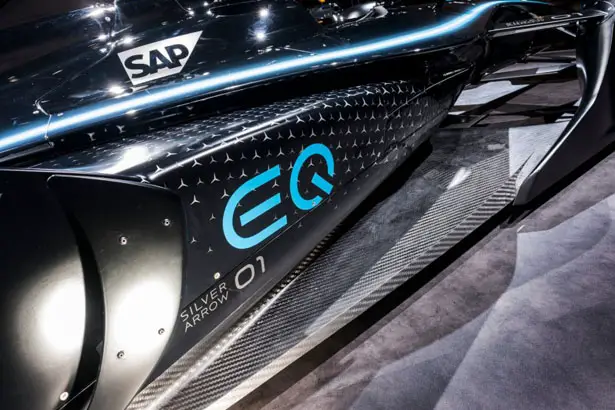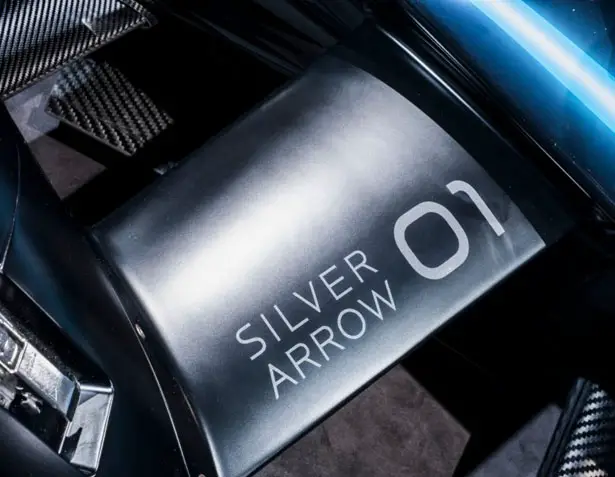 *Some of our stories include affiliate links. If you buy something through one of these links, we may earn an affiliate commission.