Inspired by the movement of a giant Jellyfish, Futuristic Medusa LTA (Lighter Than Air) Aircraft uses the combination of light material and a new type of propulsion system. As you know, jellyfish manipulate physics to become the most flexible animals moving in the sea. This aircraft has been designed for two passengers at a time where they can sit in an ultra-light spherical cabin constructed out of graphene fiber, it's a new type of material, which is 100x stronger than the strongest steel.
The cabin is suspended under an intermediate drive and propulsion system made of flaps, they can also be used to steer this vehicle simply by varying amount of force exerted on them. On top of Medusa, there's an ultra-thin membrane that is able to contact itself under electrical impulses, thus, creating a similar movement the way a jellyfish moves. This thin membrane is filled with a lighter-than-air gas to make the aircraft buoyant, moving it up and down through layers of air.
Designers : Adolfo Esquivel and Charles Bombardier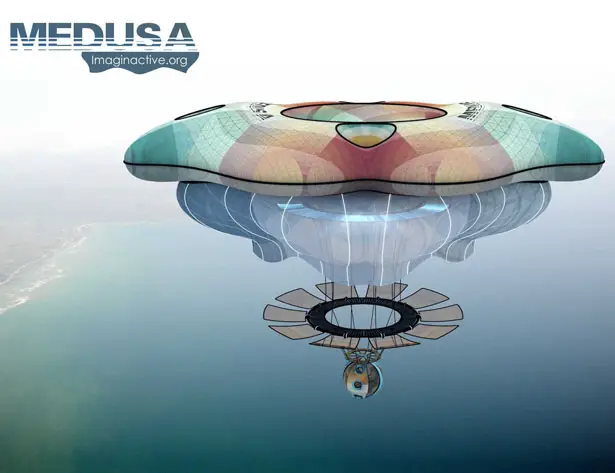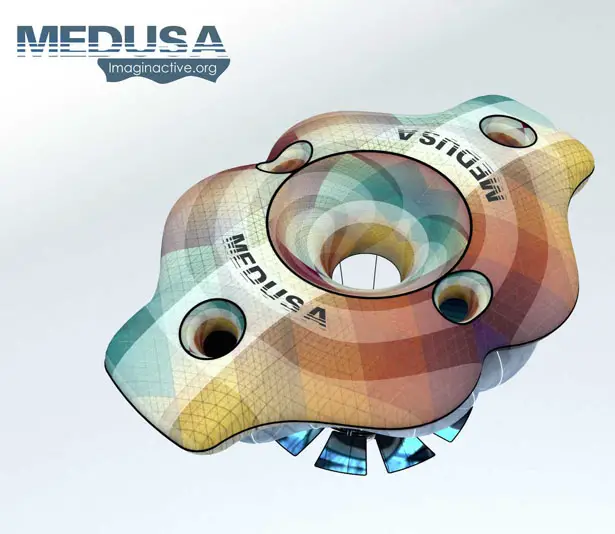 Could Medusa LTA Aircraft be created? Is it possible to create a biomimetic craft like this one? Well, there are millions of planets out there with its on different atmospheres. With a wide variety of densities, maybe, an aircraft system that mimics a jellyfish moves would be more efficient compared to what we have so far.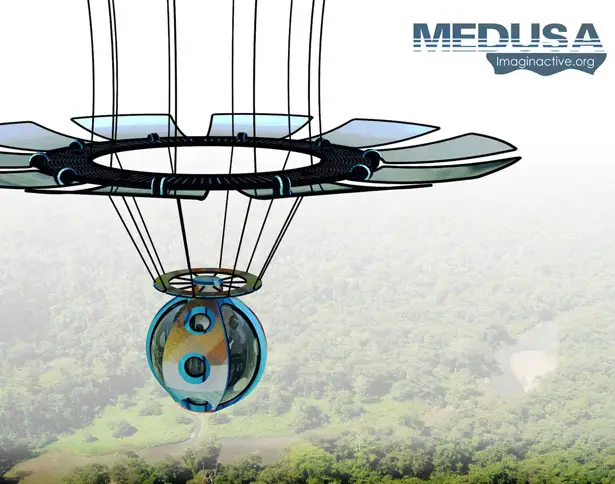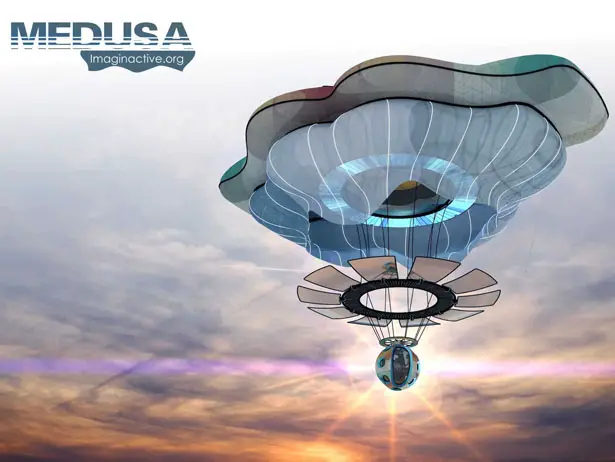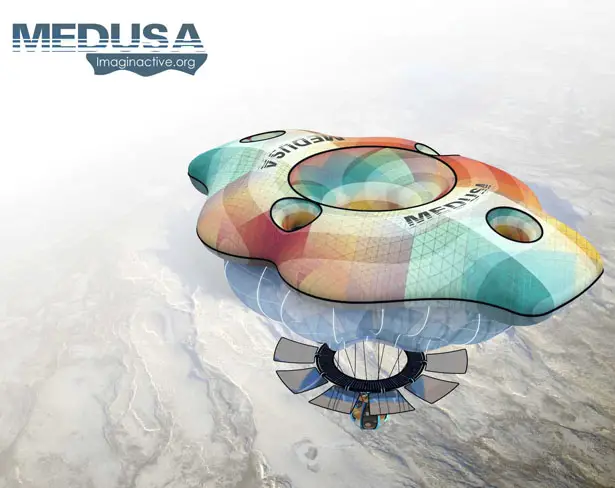 *Some of our stories include affiliate links. If you buy something through one of these links, we may earn an affiliate commission.