MB&F x L'Epée 1839 Grant Robot Clock is the result of a great collaboration with a goal to remind you to slow down especially when we are under constant bombardment from time. It's a unique robotic clock design, Grendizer meets Mad Max meets Transformer, a robot clock with a time display as his shield, it wants to slow things down when time runs too fast. No flashing digital numbers or constantly spinning second hand, Grant wants to turn frantic chaos into relaxing hours and minutes.
Grant Robot Clock can move over rough terrain such as your messy desk, it has three operational rubber tracks. It moves pretty slow. There are three position modes: lying horizontally over chassis, crouching at 45 degrees, or sitting up 90 degrees, you can set the shield in a comfortable and optimal viewing angle.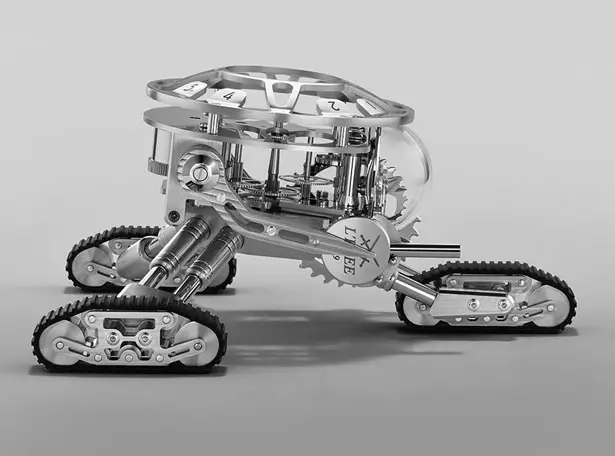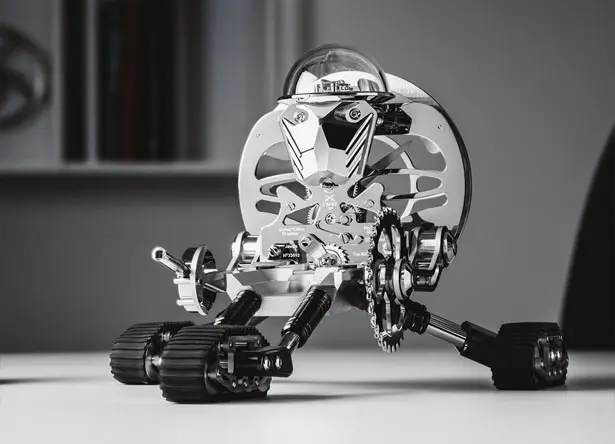 Grant Robot Clock from MB&F looks gorgeous in whatever angle. The polished clockwork is on full display where you can follow every click and turn of the gears, that mainspring barrel click is mesmerizing in operation. That glass-domed brain gives this clockwork's high precision, watching it in real time is actually stress-relieving activity in itself. There are three versions of Grant: Nickle, Black, and Blue, where each version is available in limited editions of 50 pieces.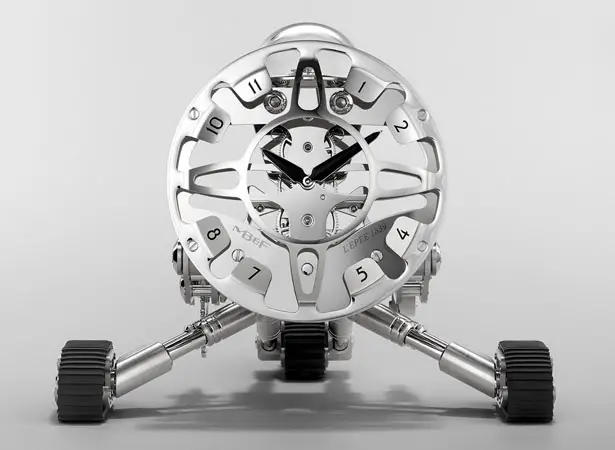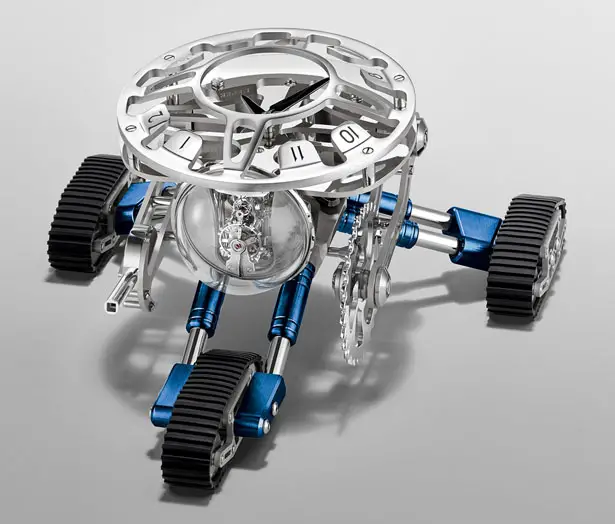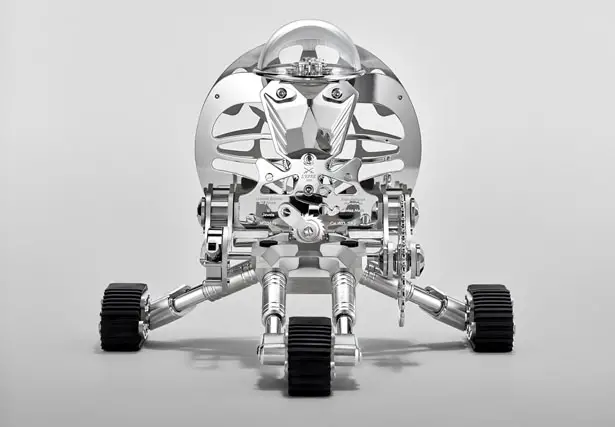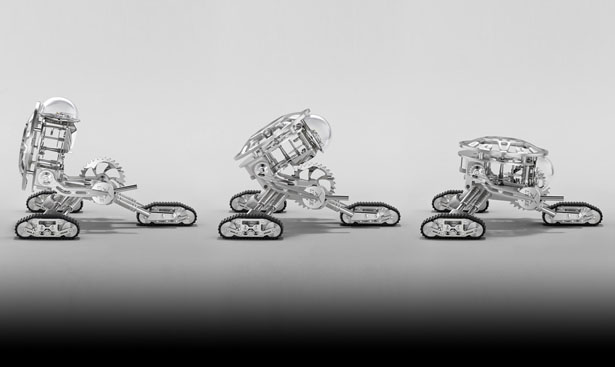 *Some of our stories include affiliate links. If you buy something through one of these links, we may earn an affiliate commission.