Inspired by Aquatic sources, MB&F Octopod feature the unique octopus eight legs, traditional gimbaled marine chronometer, and transparent bubble that reminds you of James Cameron's The Abyss. All that features combined with contemporary design creates a majestic clock.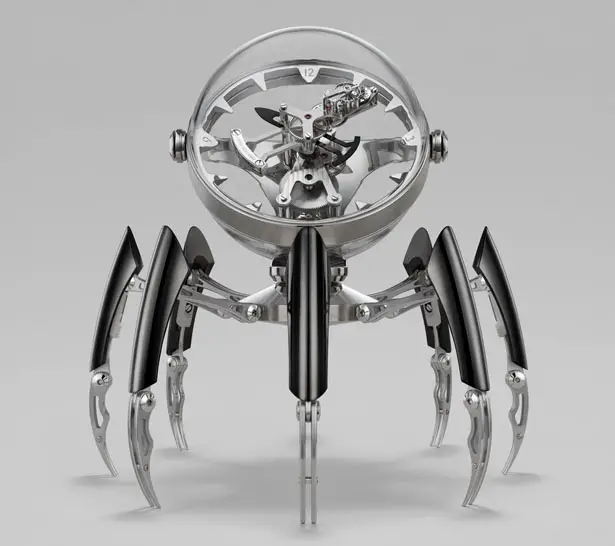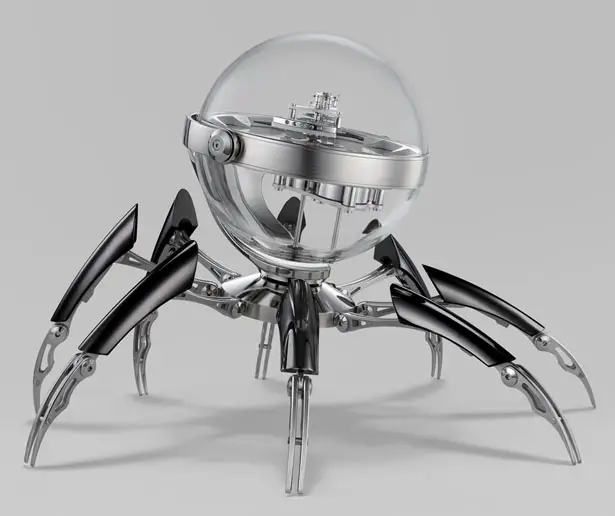 Conceived by MB&F then built by L'Epée 1839, Octopod stands above its eight articulated legs. Each leg can be individually adjusted, allowing to get the best position for the clock, it stands well even on most uneven surfaces, just like a real octopus.
The real magic starts inside Octopod's transparent spherical head. The sphere is gimballed just like traditional ship chronometers, but this time, the gimbal ensures that no matter the angle or height, it is easy to rotate the bubble so that the time display is at the ideal plane for optimum legibility. The mysterious system of how Octopod's clockwork is suspended inside crystalline sphere, making it looks like floating in space. This majestic clock is designed to conceal parts of itself with visual tricks of its own.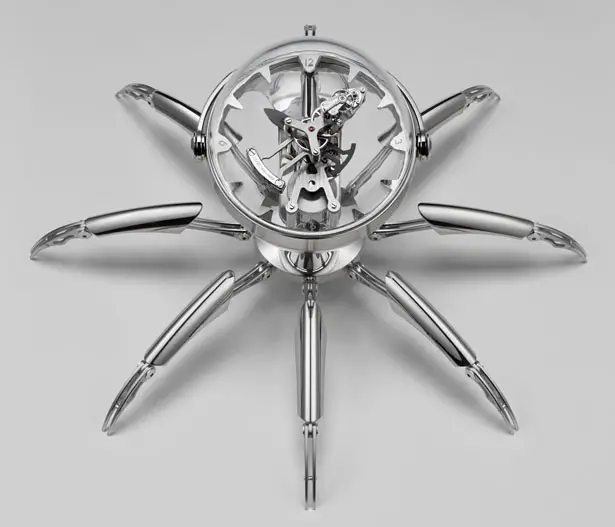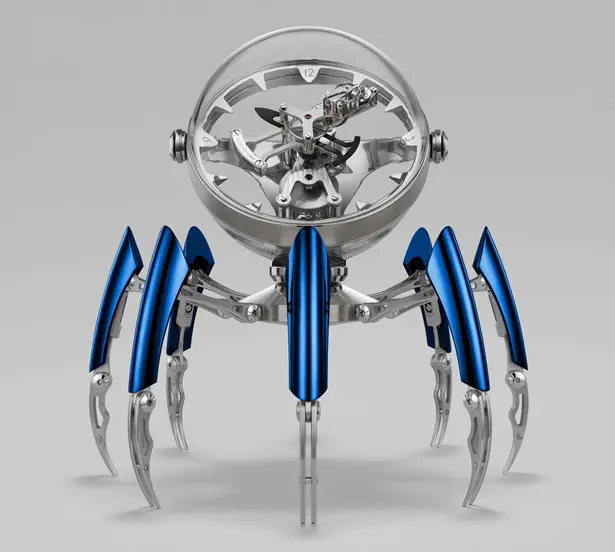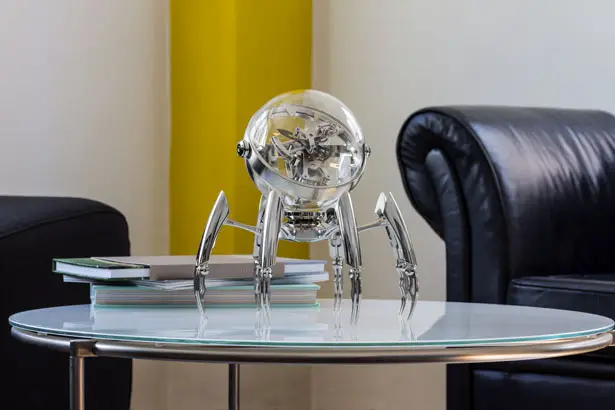 *Some of our stories include affiliate links. If you buy something through one of these links, we may earn an affiliate commission.