MB&F Horological Machine N°8 features Can-Am race car inspired design infused with distinctive angular form and optical prism displays.
This watch has been designed with a curvaceous yet angular case, it has dual optical prisms, which vertically displaying bi-directional jumping hours and trailing minutes. The battle-axe winding rotor is highly visible on top, giving this watch its distinctive look. Take a little closer, you can see that Can-Am inspired polished roll bars sweeping from front down to the beguiling tapered back, this is the real star of the watch. Even Maximilian Büsser mentions that this watch might be on of the coolest pieces he has ever created.
From : MB&F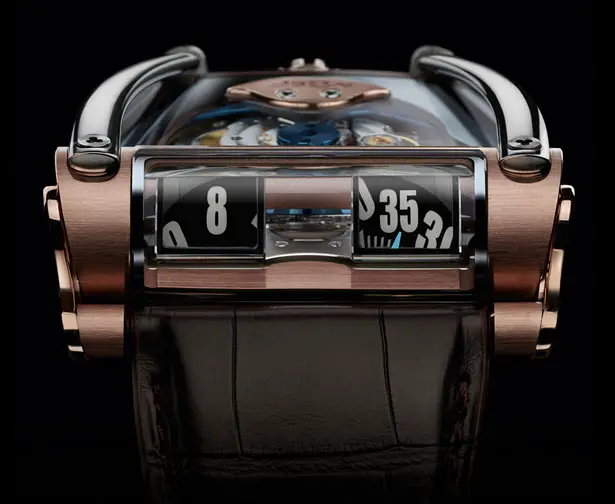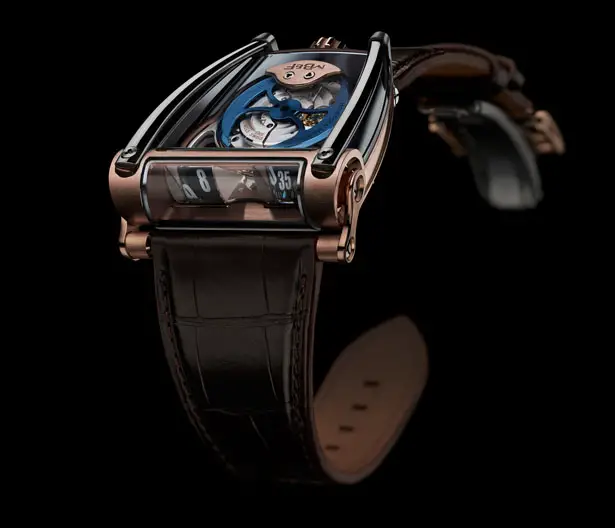 Those roll bars are milled from solid blocks of titanium (grade 5), then hand polished to gleam like tubular mirrors. HM8 offers generous use of sapphire crystal to allow unfettered visual access to the movement, the transparency lights the time displays. The hour and minute discs are visible in the corners. HM8 Can-Am inspired watch is available in 2 versions: white gold/titanium and red gold/titanium.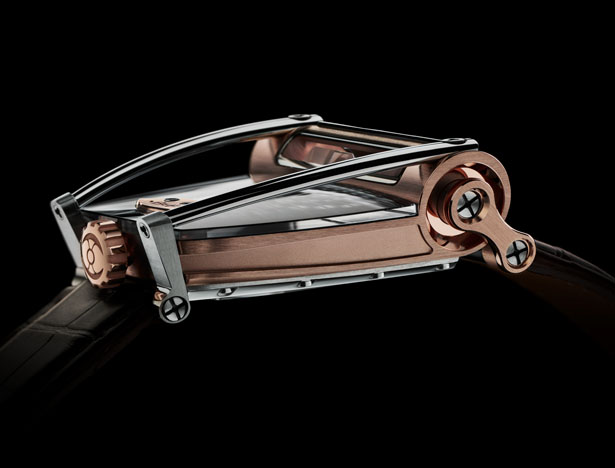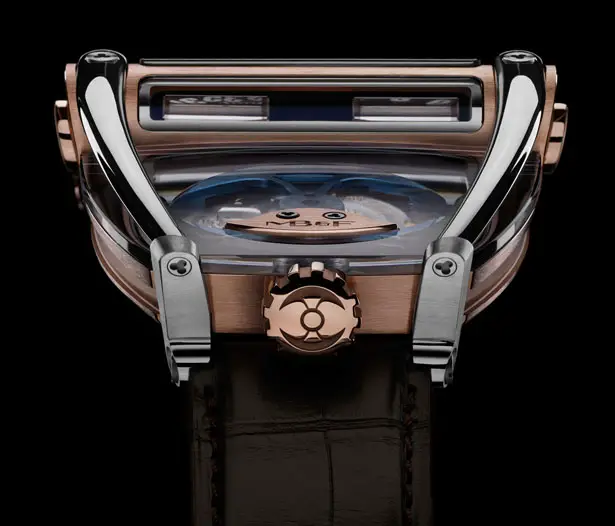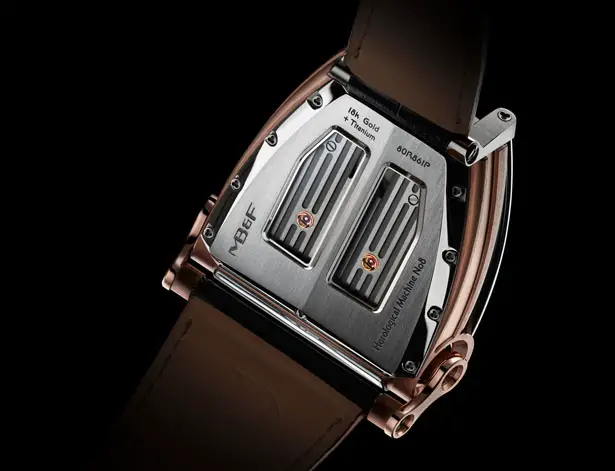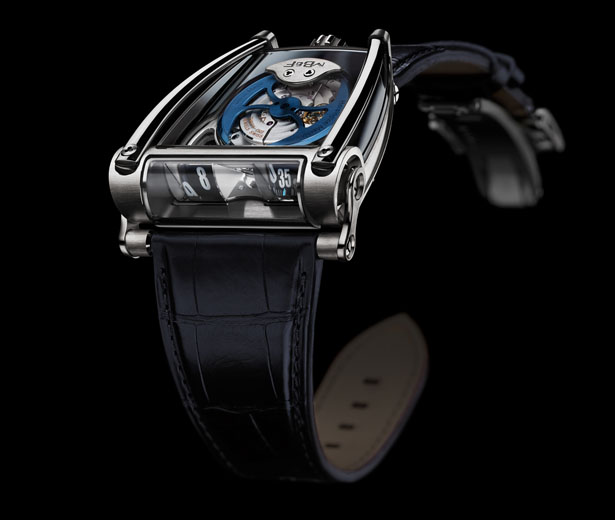 *Some of our stories include affiliate links. If you buy something through one of these links, we may earn an affiliate commission.