The Martin Jetpack is recognized as the world's first profitable rocketman suit, after completing a record-braking seven-minute test flight, the best ever by a jetpack. The jetpack is just months away from rocking the shelves. The Martin Jetpack's flight has put an end to the 40 long years of development with its awe-inspiring outcome, after reaching terrifying altitudes of 100ft and more. It features a range of 31 miles. The jetpack is remotely controlled using a weighted fake pilot called Jetson. It smashed the records for both altitude and air-time, in spite of it limited to speeds below its 60mph capacity. After the successful test flight, the first commercial Jet Ski can now be dispatched for unaccompanied flights at this year end for a whooping price of £50,000. According to the inventor Glenn Martin, Jetpack has been designed to symbolize the simplest airplane in the world and it would certainly be a breeze to soar. The Jetpack can also be used as a mobile surveillance unit in counter terrorism operations.
Designer : Martin Aircraft Company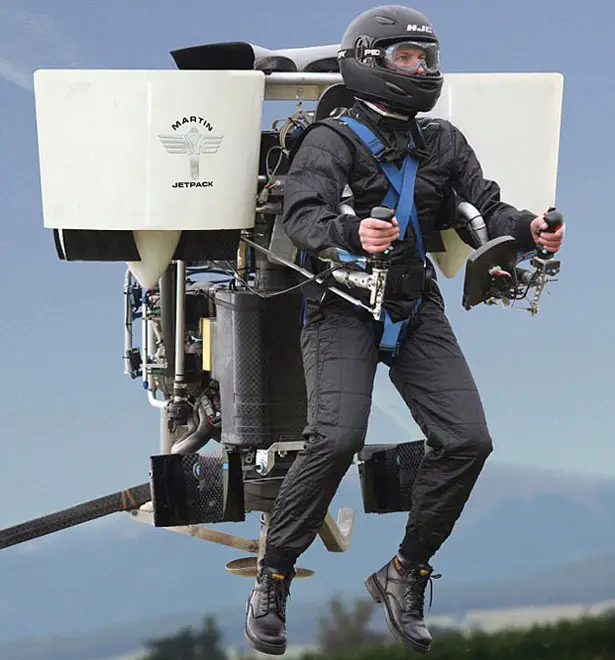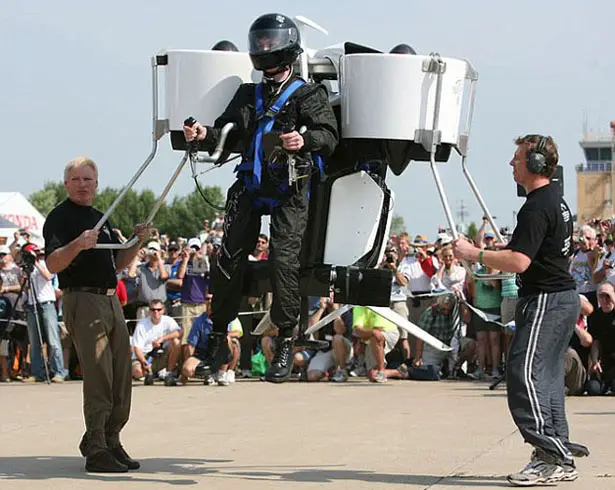 *Some of our stories include affiliate links. If you buy something through one of these links, we may earn an affiliate commission.