The eco-friendly MARLIN concept yacht concept is a combination of several design concepts and ground-breaking elements that offer maximum luxury and performance. The shape of the specious deck allows the crew to move conveniently and the ergonomically designed cockpit seats include additional space under the folding seats for the driver's legs. Moreover, the bow deck offers additional comfort and recreation to the boarders by acting as a chaise-lounge.
MARLIN contains two innovative inflatable wings from the starboard and the port that practically increases the beam dimensions and gives it maximum stability. These wings functionally reduce the risk of capsizing and give a feel of safely, while keeps the yacht's performance the same being very light. Another innovative element of the concept is the integration of solar energy accumulating Nano panels that are very thin and flexible.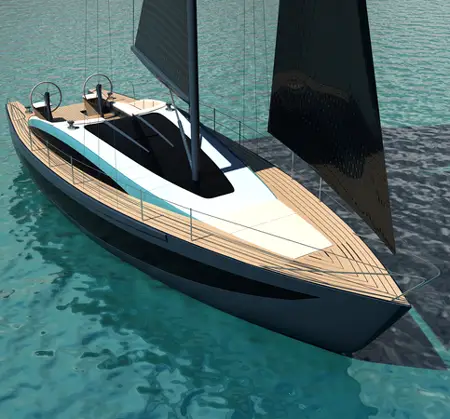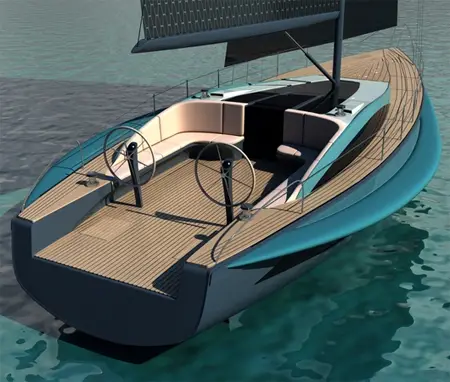 The interior is featured with lot of windows to establish a connection between the sailor and the sea through constant visual contact. Moreover, the transparent area of the floor will allow the boarders to enjoy the beauty of underwater. The yacht is designed to house two crews and maximum 8 passengers at a time.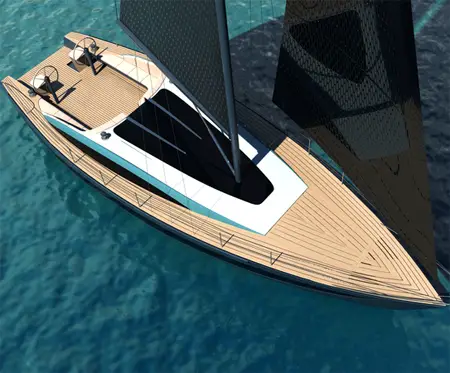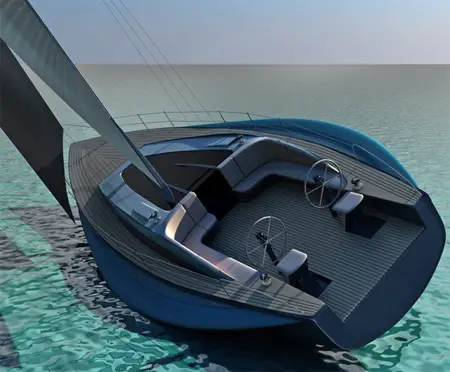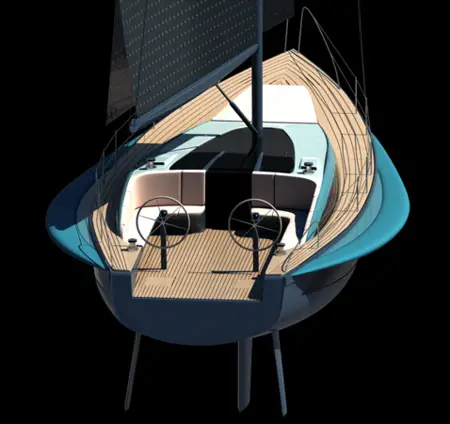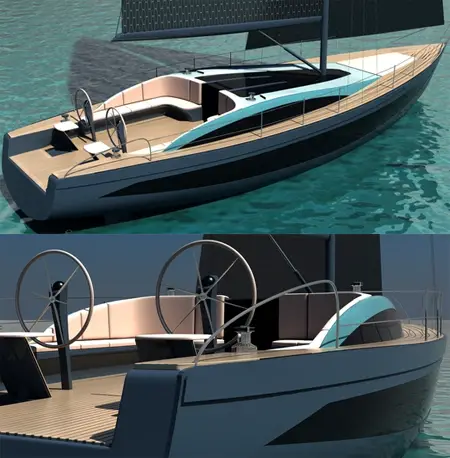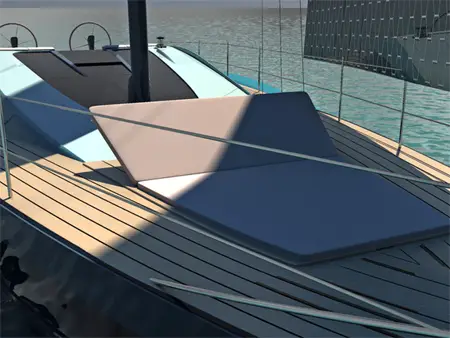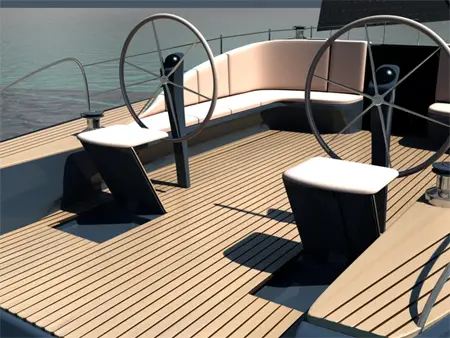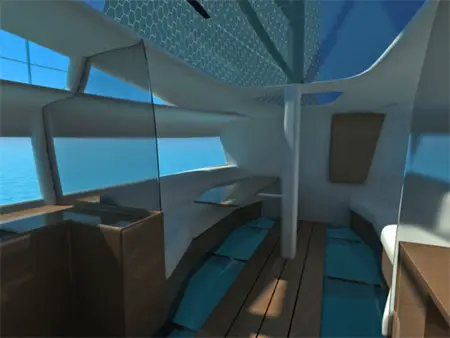 Designer : Demetrius Tanase
*Some of our stories include affiliate links. If you buy something through one of these links, we may earn an affiliate commission.