Mako Slingshot Jetboard combines rider-active handling with stability and drive. The compact size and convenient handle make it easy to carry anywhere you like, enjoy the performance of traditional watercraft but in a compact, slender, and light device that travels with you. This next generation jetboard is designed for people who love going places, it is easily stored and transported, you can keep it even when your space is tight.
The exterior features heringbone carbon fiber that houses muscular heart, it beats pure power to give you maximum speed of 30mph. Slingshot is playful and easy to ride, it makes your heart pounding with thrills on every wave. This is certainly new level of surfing experience.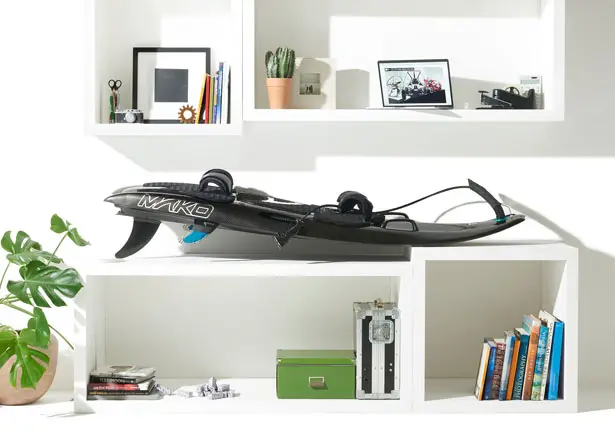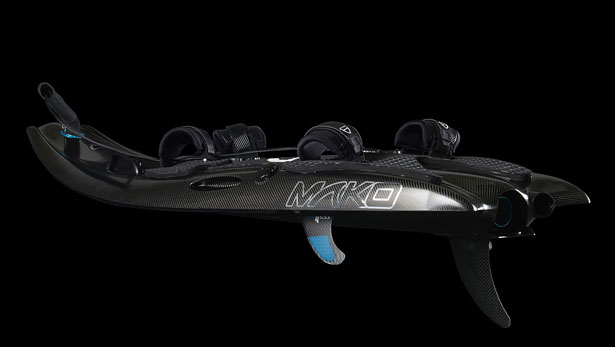 Slingshot Jetboard from Mako is powerful enough to surf just about anywhere, its two-stroke powerplant can produce 15HP, giving you speeds in excess of 30mph. The smart V-hull design creates better stability and composure over any water surface while the hydrodynamics create agile rider-active handling for every excursion on the water. The handheld throttle gives you all the control right in your hand, it functions as a safe and secure link between you and the board. Mako Slingshot Jetboard combines cutting-edge technologies, premium materials, and timeless design, giving you unbeatable performance that exceeds your expectations.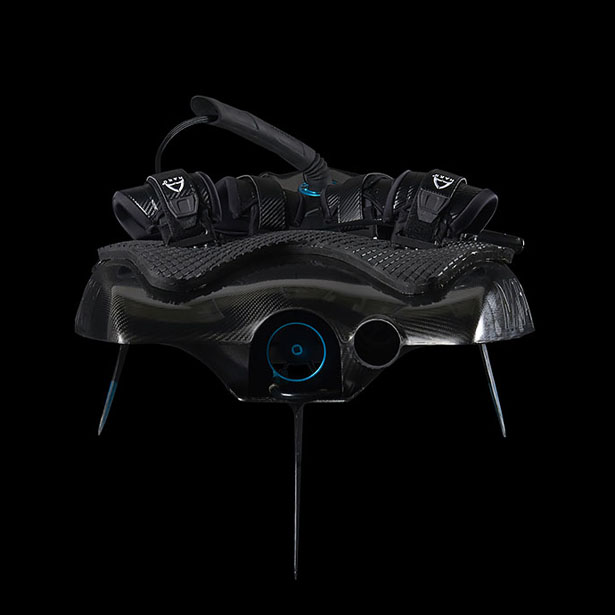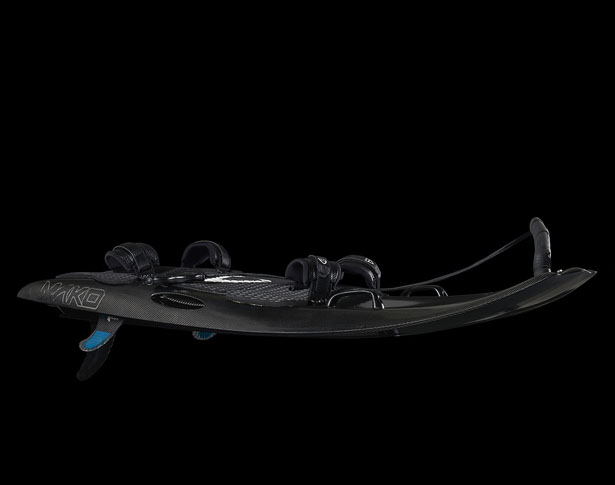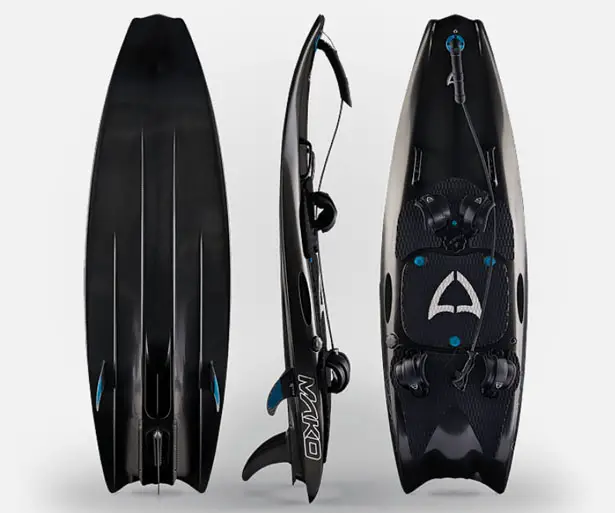 *Some of our stories include affiliate links. If you buy something through one of these links, we may earn an affiliate commission.