Inspired by ancient scrolls, Queen's Human Media Lab has made an attempt to bring this page from history into modern day device. MagicScroll, it's a concept rollable touch-screen tablet that provides user with flexible screen. Led by bendable-screen pioneer, Dr. Roel Vertegaal, it looks like this new technology would push boundaries of flexible device into brand new territory.
Imagine when you can scroll your tablet, laptop, or smartphone, carrying a high-resolution large screen will no longer be a problem. It reminds us to Futuristic RollTop Foldable Computer concept, you can just scroll it and toss it in your bag.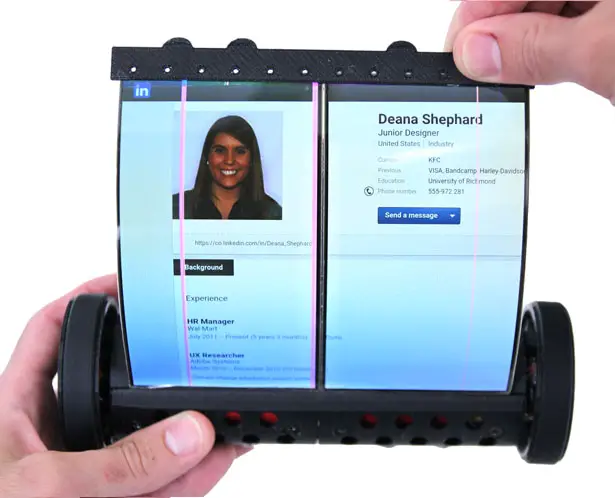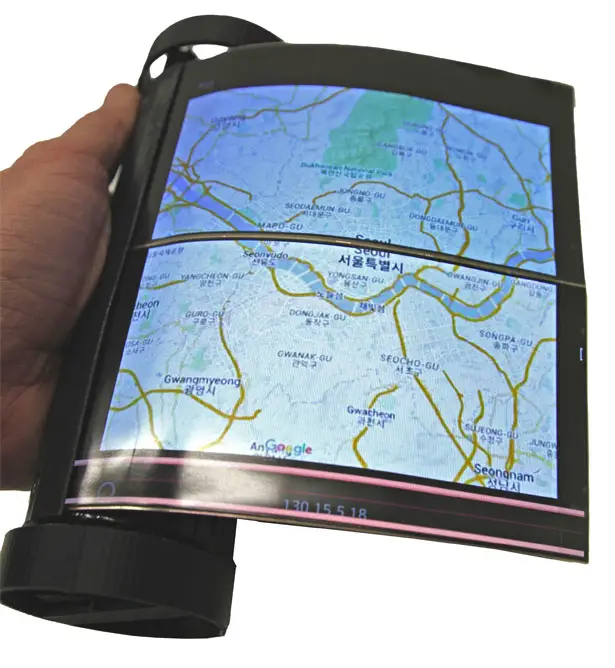 MagicScroll by Queen's Human Media Lab features 7.5-inch screen with 2K resolution display, it can be rolled around a central, 3D-printed cylindrical body. There are two rotary wheels that function as scroll where user can gain information on the touch screen. Once user wants to get more details of the information, the display can be unrolled and transform into a tablet display. Since it's lightweight and has cylindrical body, it is much easier to hold with just one hand compared to an iPad.
The scroll wheel of MagicScroll offers for infinite scroll action, a nice way to browse through long lists. Unfolding this scroll offers tangible experience for a full screen view of the selected item. Yes, it means you can scroll through your Instagram timeline, LinkedIn, or messages in this easy and cool way. Even though it's still at prototype stage, this device also features a camera where you can employ rolled-up MagicScroll as gesture-based control device, just like Nintendo Wiimote.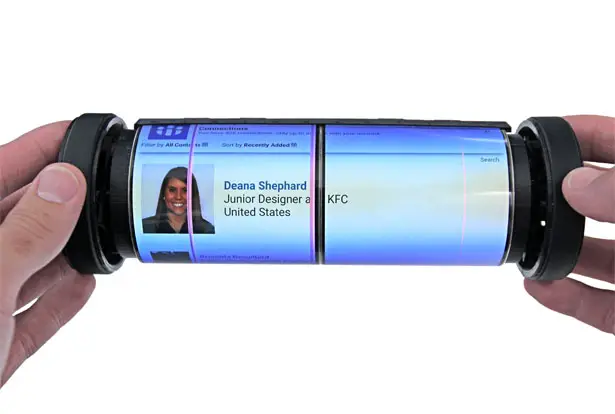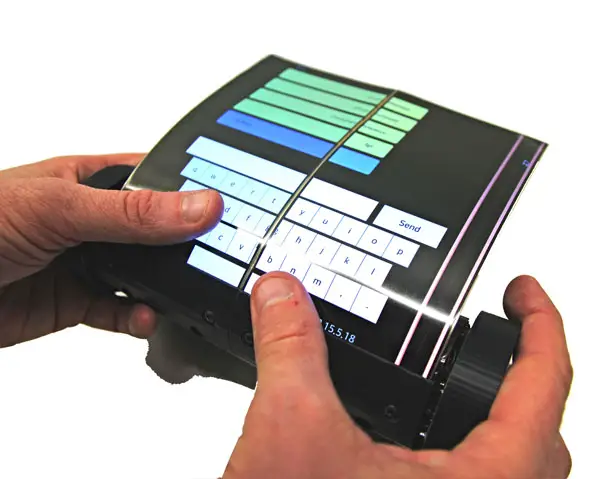 *Some of our stories include affiliate links. If you buy something through one of these links, we may earn an affiliate commission.