Mike Jelinek has brought to life his sci-fi vehicles into this amazing, futuristic world in a form of a graphic novel. Designed with entertainment purpose, these vehicles want to have their own world to live in, you'll find wide variety futuristic vehicles in this novel, from drones, jets, snowmobiles, aliens, to mysterious energy. Once again Mike has demonstrated his skills and talent in futuristic vehicle designs through this digital book, jaw dropping designs, and cool story line would drag you into this fantasy world. This novel is a great source of inspiration for all transportation designers.
Swarmrider is about an arctic adventure of geek board rider with snowmobiles, mutant creatures, futuristic airplanes, and mysterious energy. It is based on the industrial design experience as well as its visual communication, the story opens the door into cinematic universe of Machines of Adventure. This novel follows the birth of "Drone Dreams" that you can download for free at iTunes. Machines of adventure project serves as a platform for graphic storytelling using the form of open series of short stories and novels.
Designer : Michal Jelinek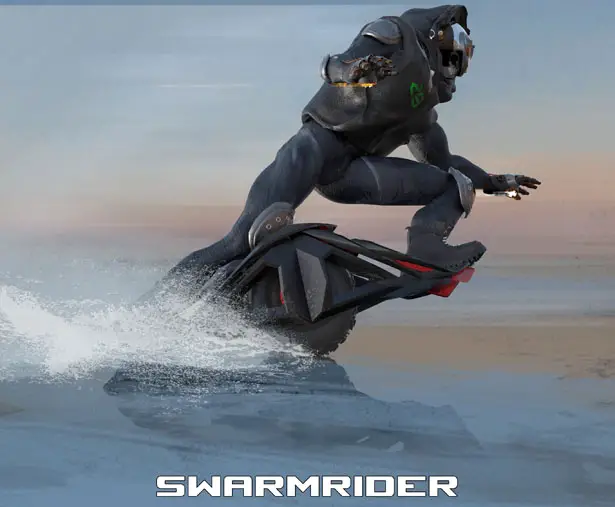 *Some of our stories include affiliate links. If you buy something through one of these links, we may earn an affiliate commission.