Lungolinea Crystal Ping Pong Table is a vision to ambitiously re-interpret the classic table tennis. This project aims to demonstrate the sophistication and ingenuity of Italian design and craftsmanship by re-designing the game of Ping Pong. It's a perfect table to play with your LV Ping Pong Paddle Set.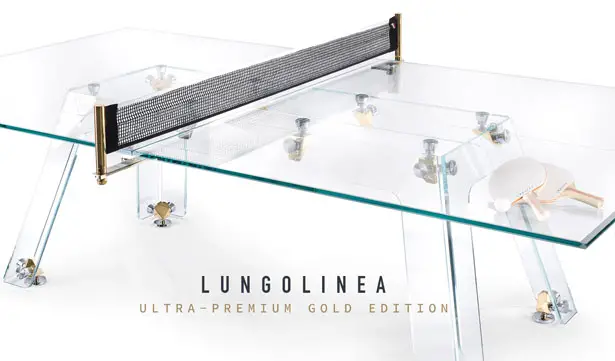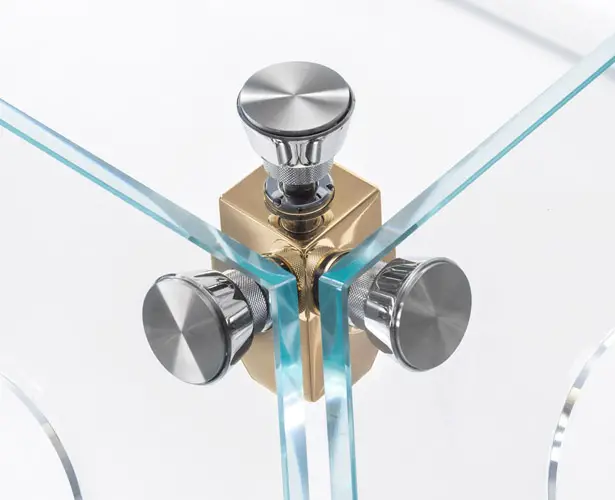 Lungolinea Crystal Ping Pong Table from IMPATIA gives you the unique experience of playing Ping Pong on a transparent table. Through innovative inventions, it is possible that for even most competitive professional players to play on this table made of crystal glass. Furthermore, this one is the ultra-premium edition, as you can see, those joints and parts of the net kit, which are usually made of polished metal, are now 24k gold or brushed gold plated. It is certainly a luxurious ping pong table.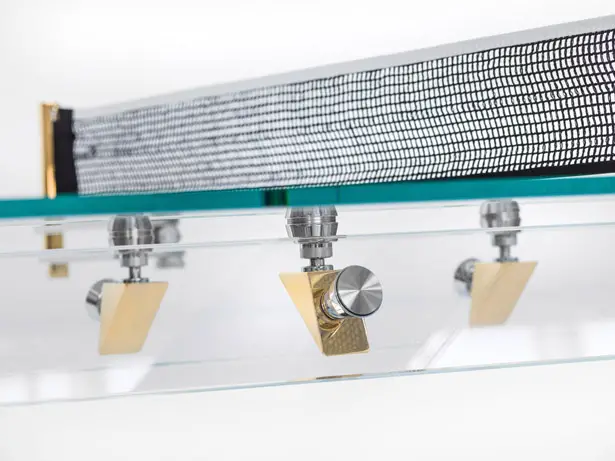 *Some of our stories include affiliate links. If you buy something through one of these links, we may earn an affiliate commission.