Have you noticed how phone cases have become more interesting design-wise than mobile phones? The design of the case has eclipsed the design of the gadget itself. To make their phones more personalized, interesting and stylish people are basically covering and hiding the basic design of the phone. Why is that? Have the designs of smart phones become so uninspiring and monotonous that people can cover them in a heartbeat with a case?
We all can agree that smartphones have become an essential part of our lives, an extra limb if you will. So, it makes sense that people would want to spice up their design.
Enter ICARUS. A stylish, creative smartphone with a unique architectural design. Designed by industrial designer Apostol Tnokovski, ICARUS has a high-end, luxurious look and a captivating sculptural dimension.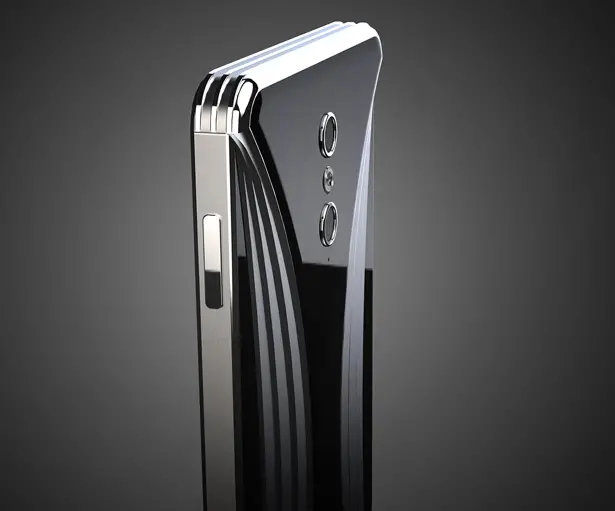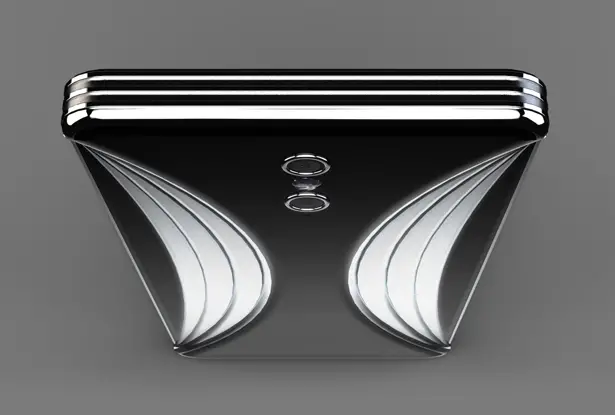 "The concept for a smartphone ICARUS was inspired by the need to bring a change and shake up the design monotony that has overtaken the mobile phone market." says Tnokovski. "I wanted to design a smartphone that will be unique and introduce a completely new and fresh style, different from the existing models. A phone that will have a sculptural shape and still have my unique designer viewpoint and style".
With elements of Art Deco, more specifically the Streamline Moderne style, ICARUS appeals to the ones with a re- fined style. Its luxurious design is perfect for the design lovers and perfectionists with a sophisticated lifestyle, for the ones who like to stand out in the crowd, who appreciate the art of fine crafting and believe a designer product should have a unique character.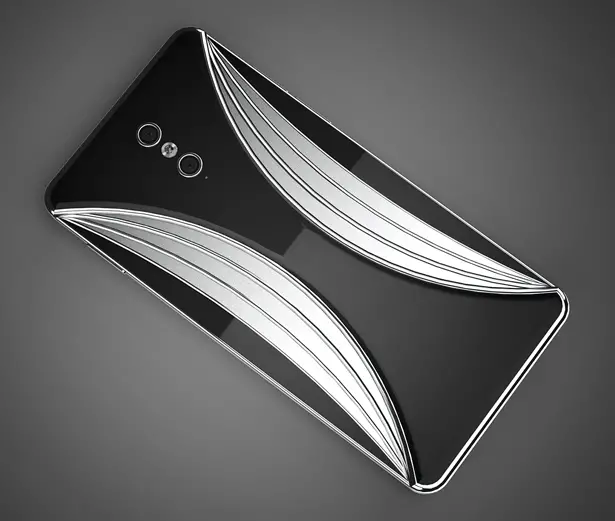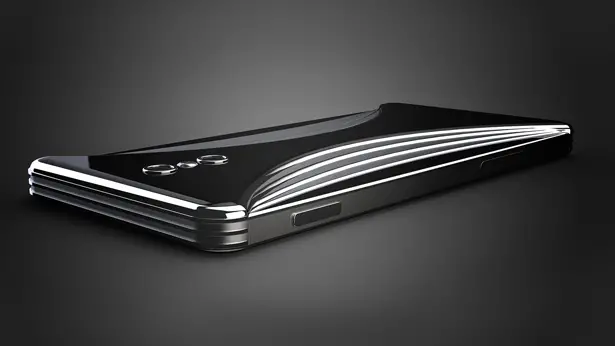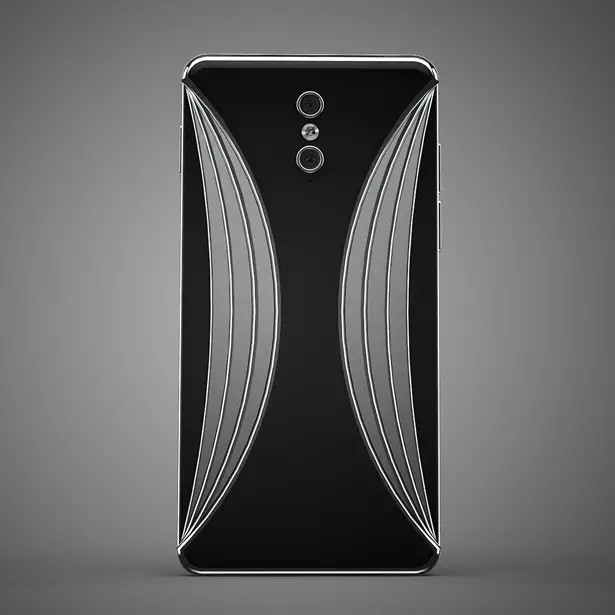 According to the design concept, this high-end phone would be crafted with a finely texturized metal with polished creative details in Art Deco style, combined with a black-colored glass. The intricately designed back cover has three half-elliptically shaped layers from both sides, moving from the edge to the center of the phone. These fine details create an interesting visual effect, making the phone look like it's got elegant wings and is ready to fly. Hence the name ICARUS, comparing this ambitious design concept with the famous Greek mythological story.
Two cameras, the camera flashlight and the back mike are set on the back case of the phone. The upper and lower edge of the phone have three distinct lines, adding to the sculptural dimension of the phone and, at the same time, creating a special tactile sensation when holding the gadget itself. The USB port, two speakers and front-facing mike are set on the lower part of the phone. ICARUS, according to the design, has a 6-inch frameless screen, covered by a fine thin line on the upper part, holding the front-facing camera, light sensor and another speaker.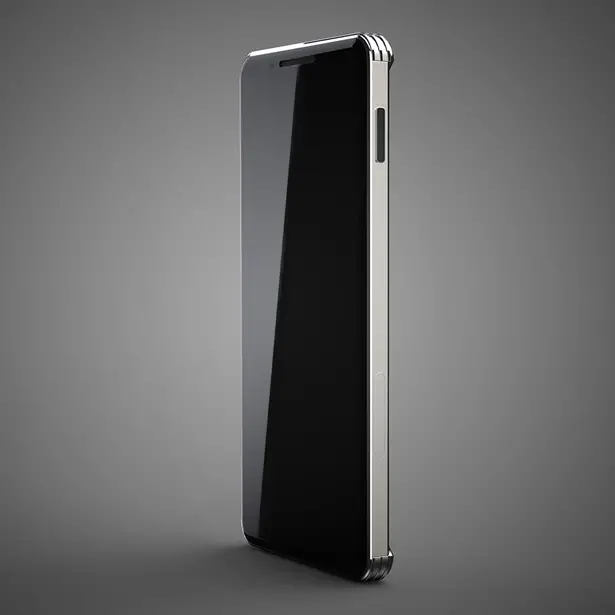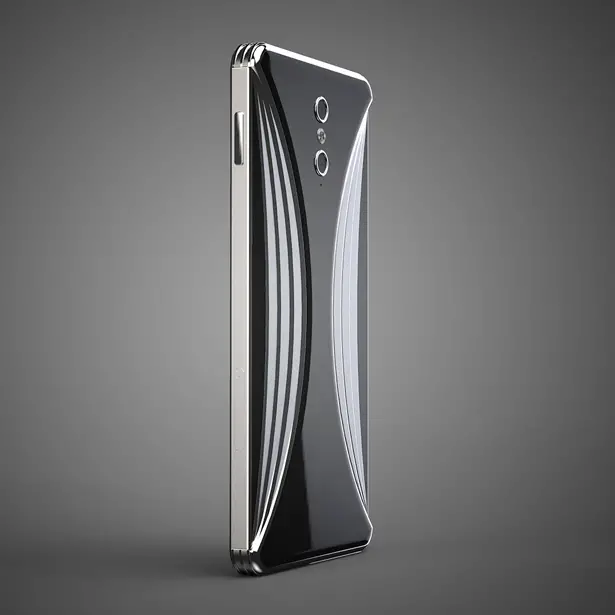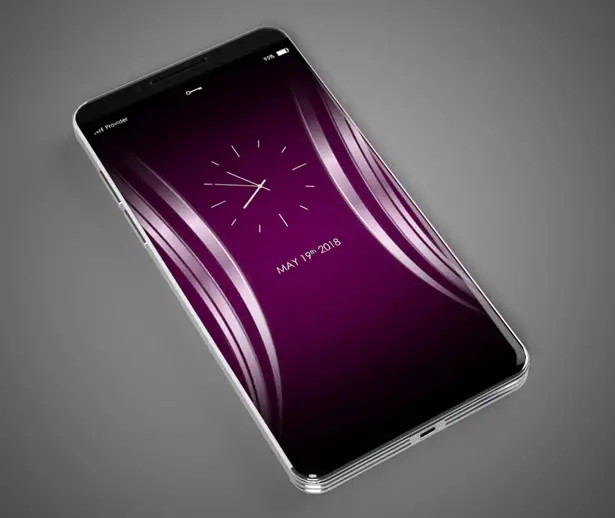 "When designing the concept for ICARUS I focused on creating a personalized gadget that would be in line with one's elegant lifestyle, a phone that a person can establish a deeper, more emotional connection to. The idea was to turn the most frequently and widely used gadget into a more stylish, bespoke personal item and accessory." said Tnokovski.
Reminiscing about the mobile industry before the invention of the smartphone, he adds that people factored in the design as much as they did the technical features. According to Tnokovski, it was a more colorful and diverse design era for the mobile phones, as they came in different design shapes, colors, characteristics and sizes.
"Now, the only design trend is a purely minimalistic phone, inspired by Apple's design. The problem is not the minimalistic design perfected by Apple, but the fact that all other companies are just trying to follow this design aesthetic, losing their design and brand identity in the process. Take a look at what's out there, the only way to tell two phones apart is by their brand logo. It seems like we're all just carrying black, or white or grey generic thin bricks in our pockets." Tnokovski adds.
Well, ICARUS is far from being just another brick in the wall. Even though it is just a design concept for now, it is a breath of fresh air and fine example of the necessary change for the high-end smartphone market. "I'm hoping this time ICARUS won't fly too close to the sun and burn out. On the contrary, I hope its cutting edge design will spark up some interest and inspire fellow designers to create more exciting design concepts for this gadget that has become an inseparable part of everyone's life." said Tnokovski.
ICARUS design details:
– Size: 73x151x11 mm
– Colour: Black
– 6-inch screen
– Luxurious, high end phone with original architectural design
– Art Deco, Streamline modern style
– Complex sculptural design
– Metal and leather option available
Tuvie has received "Icarus Concept Smartphone" project from our 'Submit A Design' feature, where we welcome our readers to submit their design/concept for publication.
*Some of our stories include affiliate links. If you buy something through one of these links, we may earn an affiliate commission.