Cyclists, here's a smart bike helmet that will help you stay safe and visible while cycling on the road, Lumos. Lumos is a smart bike helmet designed with integrated wireless turn signals, there are 48 individual LEDs front and back to make sure that cyclist is highly visible on the road for better safety.
Just like a car, Lumos incorporates automatic brake lights, thanks to an integrated accelerometer. The turn signals can be operated wirelessly through a wireless remote that can be installed on the handlebars. Cyclist can simply flash the arrow of direction to let others know where they are going. All these integrated lights, brake and turn signals, are specially designed to warn other drivers of a cyclist' presence and maneuvers.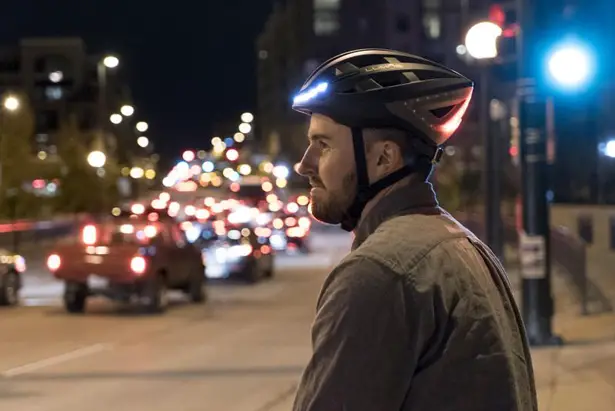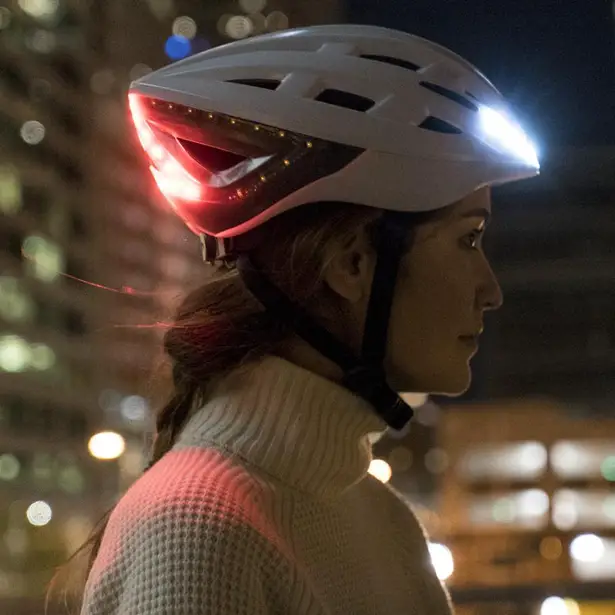 Riding your bike under the rain shouldn't be a problem. Lumos smart bike helmet is water resistance. It has a micro USB for charging, CSPC crash safety certification, 10 white LEDs on the front, 38 red LEDs on the back, and 11 orange LEDs for each turn signal. All other drivers and pedestrians can easily spot you when you are wearing this helmet while cycling. The glow solid red will also help other drivers to notice that you are slowing down, it's a smart way to alert everyone around you. This bike helmet meets both CPSC and CE standards for safety, the battery lasts for about six hours with flashing mode and three hours on solid mode.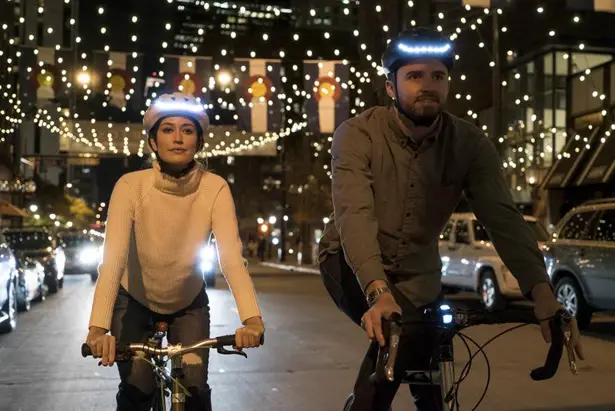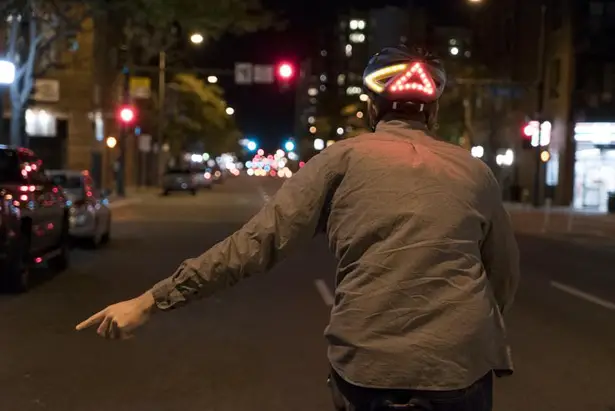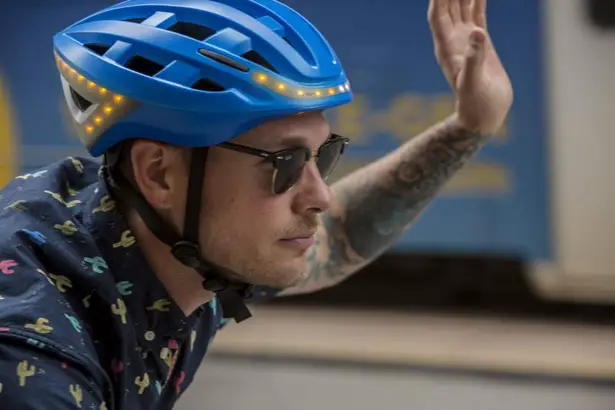 *Some of our stories include affiliate links. If you buy something through one of these links, we may earn an affiliate commission.