Logitech Plug and Play Wired Keyboard for iPad has been designed especially for classroom environment. Logitech has claimed that this unit is first iPad keyboard made for students. It features plug-and-play connectivity and integrated lightning connection or 30-pin connecter ( it depends on which model iPad that you use). Mike Culver, the vice president and GM of mobility at Logitech said that schools were increasingly use iPads in the classroom because tablets offered new ways of teaching and testing between teacher and students. The challenge can be seen clearly here, it's the need to simultaneously pair multiple iPads and multiple wireless Bluetooth keyboards, so Logitech keyboard is here to solve the problem. Everyone can simply plug it and start typing right away.
This keyboard has spill-resistant design, high durability with a lifespan of more than 500 million strokes. The full size keys of the keyboard provide comfortable use in the classroom, yet the keyboard size is still pretty compact. The integrated home button gives you a shortcut to get back to the Home screen easily while familiar shortcut keys offer easy access to iPad functions.
From : Logitech [Buy It Here]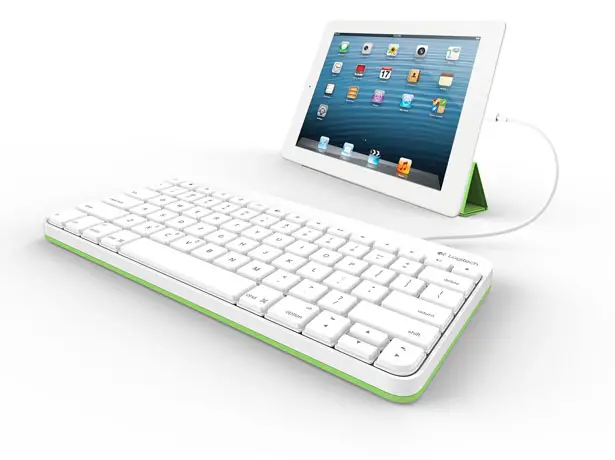 *Some of our stories include affiliate links. If you buy something through one of these links, we may earn an affiliate commission.