Carry your groceries, documents, or others cargo effortlessly with Load e-Bike cargo. You can also take your children in the back seat while cruising the crowded streets and get to your destination faster.
Despite all your luggage, you'll be surprised by its sportiness, Load e-Bike Cargo features low center of gravity and rigid trellis frame, it is highly manageable. Sitting safely, children can enjoy the thrill of the airstream whistling around their ears. There are two 5-point belts for two smaller children, and side protection for maximum safety in city traffic. The full suspension provides an enjoyable ride.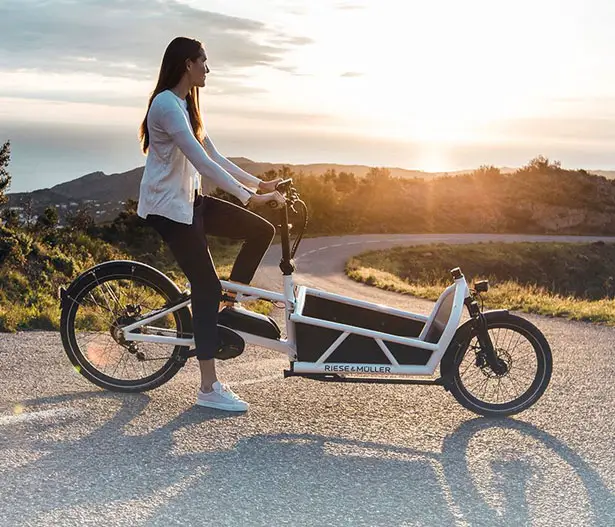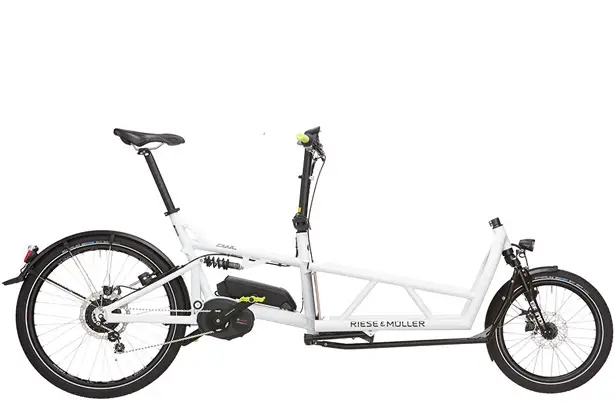 Designed by Riese & Müller with true full suspension, Load e-Bike Cargo keeps ground contact on rough surfaces, it keeps you in full control, this is very important especially when you carry heavy loads and in trick situations. Depending on the model, the cargo bike is assisted with either Bosch Performance Cruiser motor up to 25km/h or Speed motor on HS version can take you as fast as 45km/h. just in case you need high torque speed, you should go with Performance CX motor, it provides pedal assistance up to 300%.
Powered by ultra-modern Bosch lithium ion-batteries, this bike uses two batteries in parallel (2×500 Wh), but it is possible to use just one battery. The Intuvia display serves as a control center with a smartphone charging function. The seat position is adjustable, therefore, this e-bike is perfect for anyone with height from 1.5m to 1.95m. You can also purchase additional Cordura cover, in this way, whether it's raining, cold, or hot days, you can keep your cargo or children safe.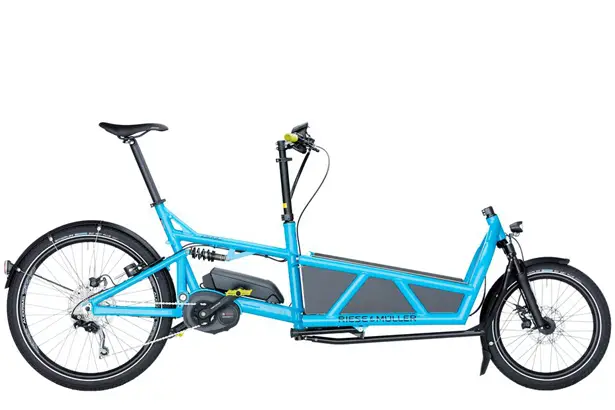 More images of Load e-Cargo Bike: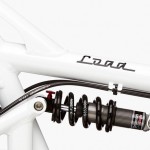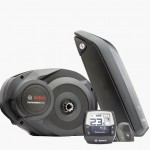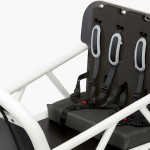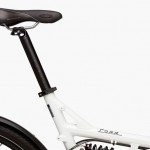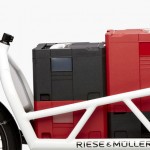 *Some of our stories include affiliate links. If you buy something through one of these links, we may earn an affiliate commission.