Linky is an easy-to-carry electric longboard that gives you freedom in your bag, thanks to its foldable feature. It's a 32-inch electrical skateboard for adults with patented folding mechanism that makes it easy to fold in and out when needed. Designed in Italy, this longboard delivers unique dynamic performance.
Weighing at just 12.1 pounds, Linky can be said as one of light electric longboards on the market. The structure is made of high strength polymers from automotive industry instead of using heavier metal parts. The motor is brushless permanent magnet, it has the ability to go 12% hills carrying a 220lbs load of adult rider. It can also reach a top speed of 19mph.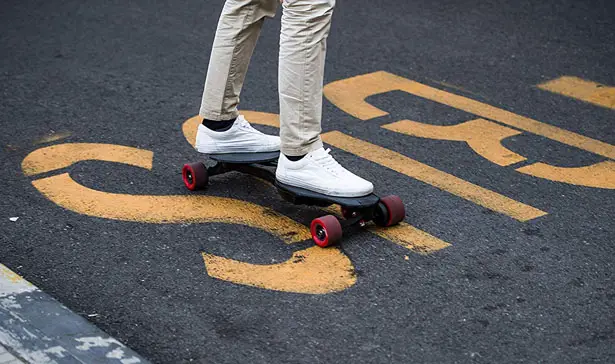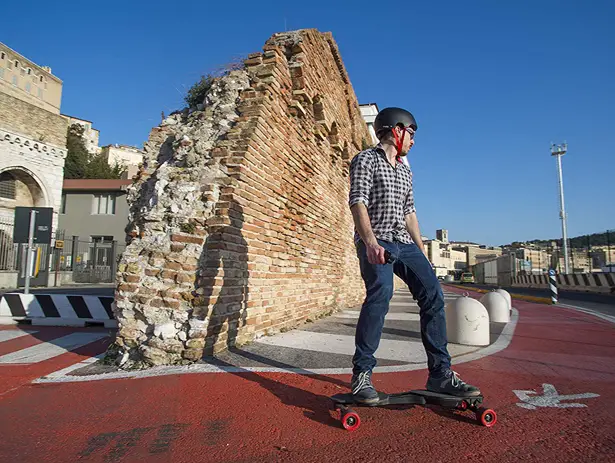 Take Linky longboard anywhere with you, simply toss it in your backpack and you're ready to go. Its long life lithium battery has a range of 12 miles, using fast charging, it reaches 85% of its capacity In just 30 minutes. Operated with a remote control, you can gradually increase your speed, or to brake. There's also a battery indicator on the remote. As an air-travel friendly longboard, the battery has been calibrated to correspond to the current IATA regulation related to lithium batteries on airplanes. But you can always choose to remove the battery for transportation thanks to its modular structure. [Buy It Here]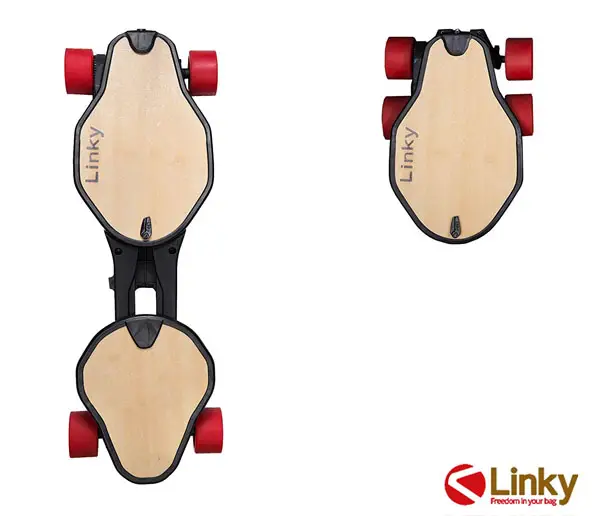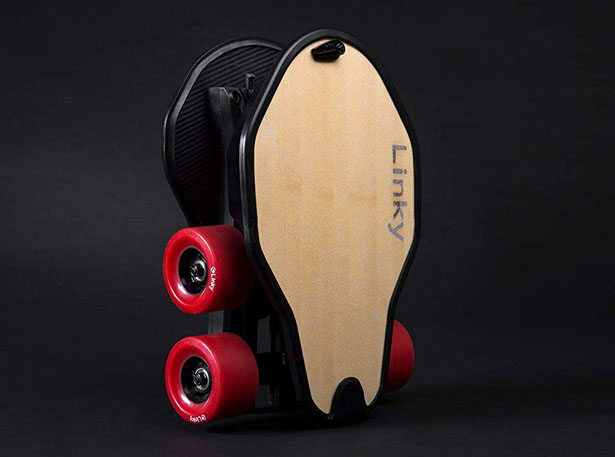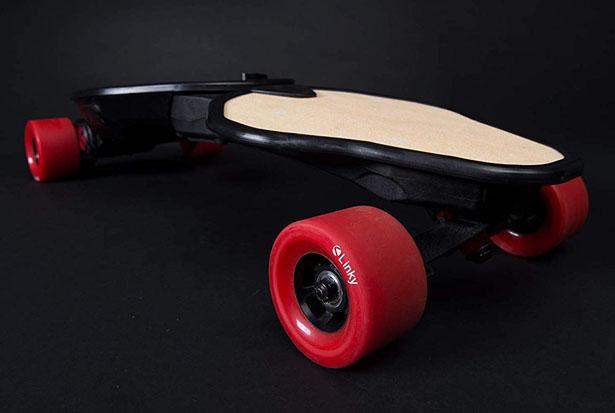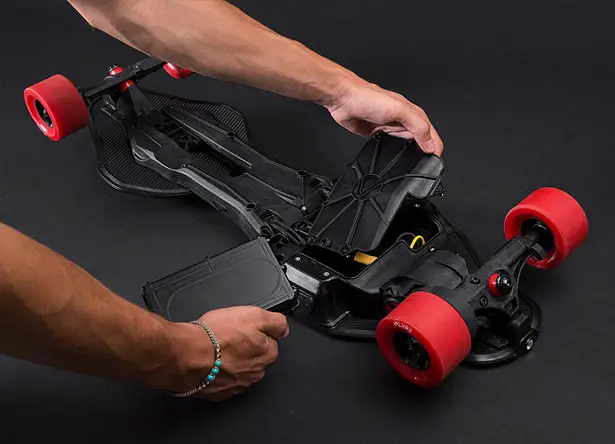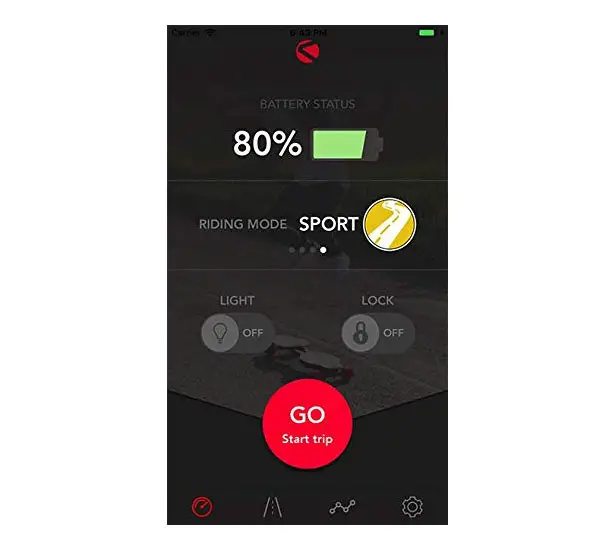 *Some of our stories include affiliate links. If you buy something through one of these links, we may earn an affiliate commission.