Nissan teamed up with Italdesign to create a new limited edition car Nissan GT-R50 to commemorate the 50th anniversaries of both GT-R and Italdesign. This is the first collaboration that they ever have, the project was based on the production of 2018 Nissan GT-R NISMO, Italdesign was responsible for developing, engineering, and building the car while the distinctive and luxurious exterior and interior were created by Nissan Design Europe in London and Nissan Design America. Equipped with hand-assembled 3.8-liter V6 VR38DETT engine, Nissan GT-R50 can produce 720ps and 780 Nm torque. This car will be available in limited edition, you can view its debut in Europe next month.
The front part features a distinct golden inner element, it stretches across the full width of the car. Even the hood has a more pronounced power bulge, there are thin LED headlights that cover from wheel arch to the lip above the outer cooling intakes. When you see the side view, you would right away notice distinctive roofline that's been lowered by 54 millimeters and features a lower center section. That slightly raised outer portions give the roof more muscular look. The "samurai blade" cooling outlets right behind the front wheels stand out thanks to a gold inlay and extends from bottom of the doors to the shoulder line.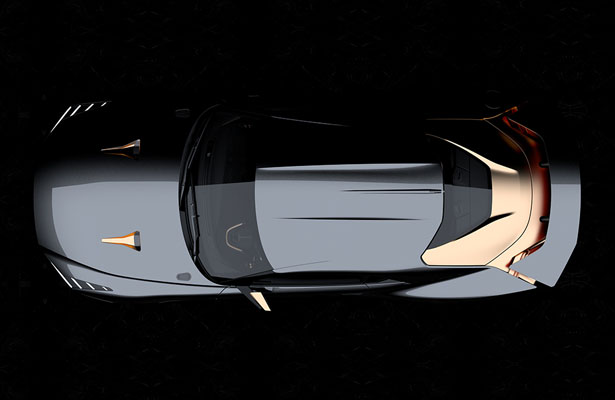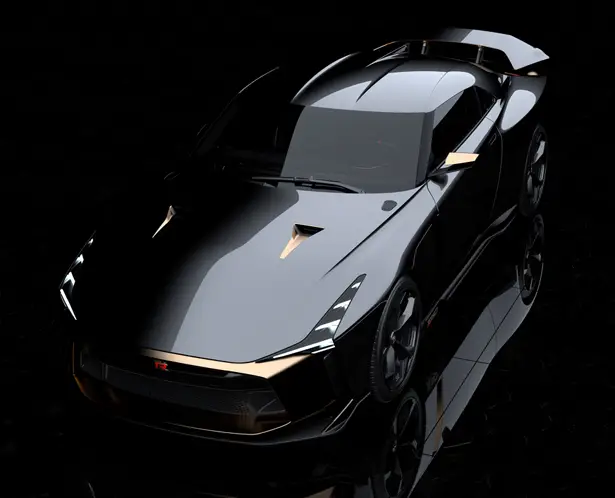 The rear of Nissan GT-R50 highlights this car's wide track with muscular flares around the wheels. The rear window line descends longer and deeper from standard car to create more dramatic fashion. With more gold elements, the window seems like a separate modular element of the rear structure. The twin round taillights have been designed as a separate "floating" feature, it has thin light rings and hollow centers, then mounted as to join the outer buttress and center portion of the trunk structure, then completed with a large rear wing mounted with two uprights.
The interior features luxurious and modern design. Two different carbon fiber finishes are used across the center console, instrument panel, and door linings. It also uses black Alcantara and fine black Italian leather on the seats. Gold accents are also used across the instrument panel, doors, and race-car inspired switchgear.
Even though this car might not be the next-generation GT-R, it's still a great way to celebrate two anniversaries in a creative way.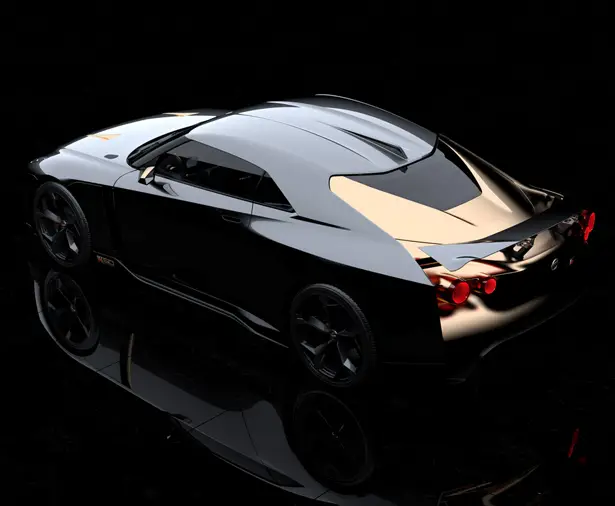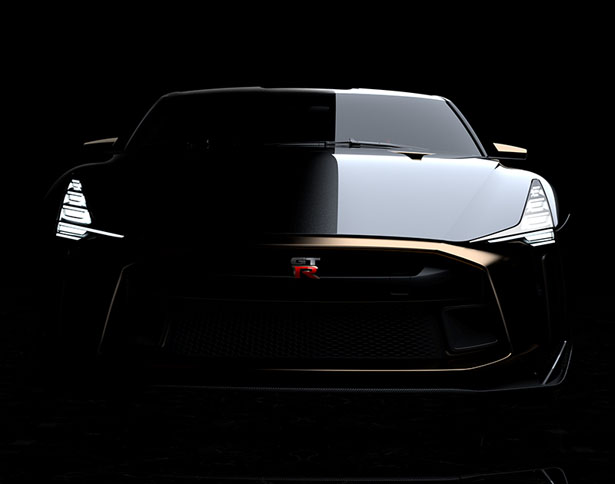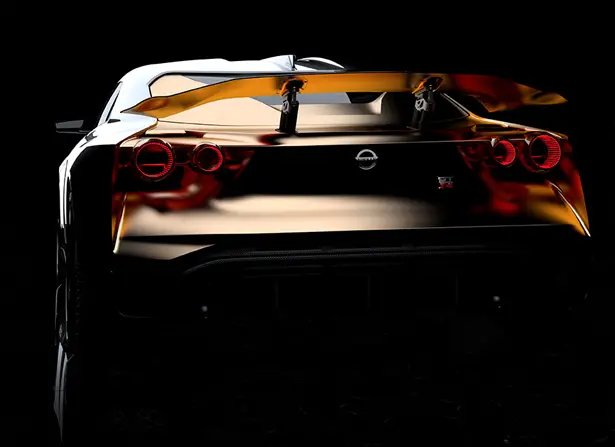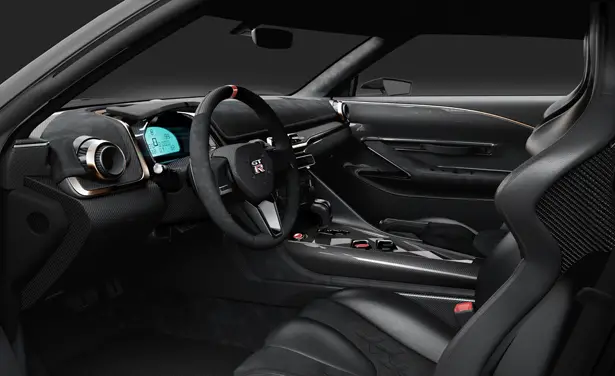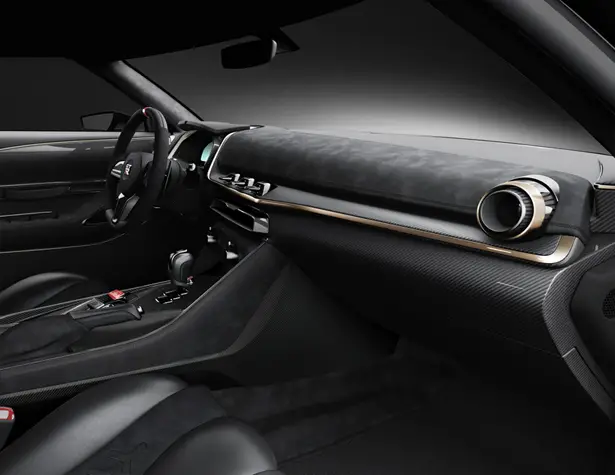 *Some of our stories include affiliate links. If you buy something through one of these links, we may earn an affiliate commission.