Light is a concept device combining a map-printed paper and a cover of the same that provides essential guidelines during various disorders. Between the two papers, a paper-like battery and a series of LEDs that turns on when the two electrodes on the cover page's backside are exposed. Therefore, when the user scrolls the device and put together the electrodes, the LEDs turns on and the entire paper-roll becomes a flashlight. Thus, 'Light' is a tool through which people can navigate a map in the darkness as well as use the scroll as a flashlight when the need arises.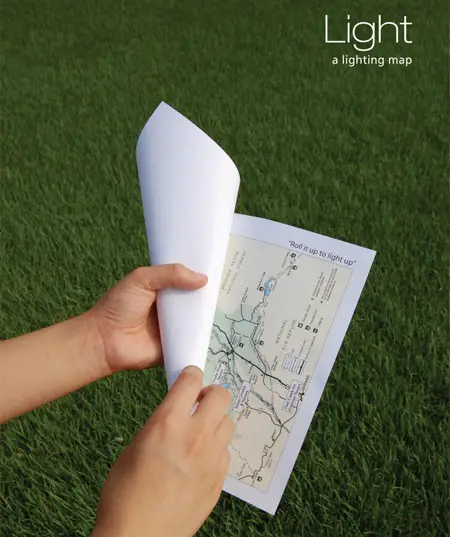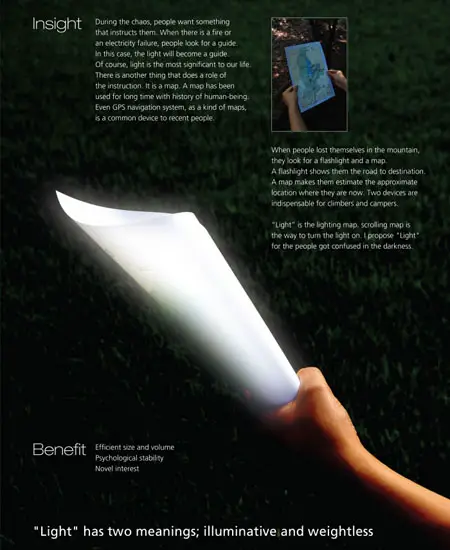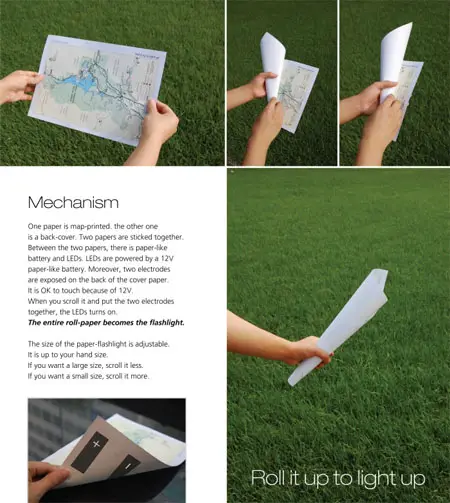 Designer : Owen Song
*Some of our stories include affiliate links. If you buy something through one of these links, we may earn an affiliate commission.