When you are using a conventional iron, is there any way to exactly know how hot your iron is? How do you know if your iron is hot enough to apply or enough cool to touch after using it? Lighting Iron is a conceptual iron design by Gowoon Jeong that can indicate how hot the iron exactly is. For example, when ironing some silk, the iron should be at a lower temperature and Lighting Iron can indicate this by showing pink light. On the other hand, cotton may require a higher temperature and in this situation, the iron will show dark red color which means it's hot enough. Gowoon Jeong is a graduate student at SADI (Samsung Art & Design Institute) who is currently looking for full-time job and freelance projects. His specialties are industrial design, exhibition design, and interior design.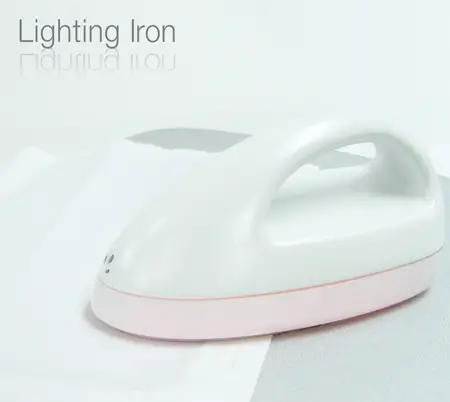 Designer : Gowoon Jeong
*Some of our stories include affiliate links. If you buy something through one of these links, we may earn an affiliate commission.