Lift Vest aims to increase the chance of survival of a backcountry winter recreationist after an avalanche and protect the wearer against trauma during the rescue activity. Lift Vest is light and simple,  it acts as a life vest by creating an air cavity under the avalanche, helping to keep the victim's head on top of the snow and protecting the user against physical trauma. This Lift Vest design features an airbag that contains desired amount of air to create enough lift during and after an avalanche. The front handles are pulled strongly so that it breaks the plastic locks to start inflation that requires only 2-3 seconds to complete and protects the user's head and neck. To sustain till the emergency team arrives, the airbag holds enough air for up to 2 hours of respiration. Moreover, it contains two pressurized cartridges filled with dry air as a fail-safe precaution.
Designer : S. Dogan Sekercioglu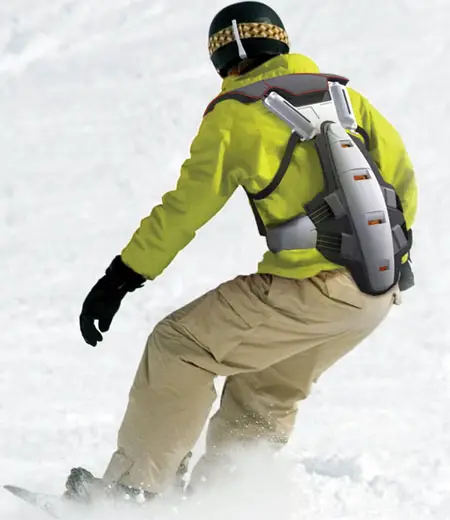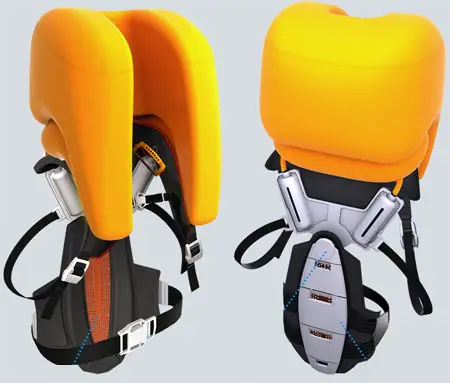 Click the image for bigger view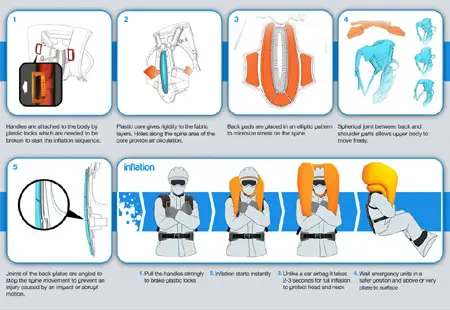 Click the image for bigger view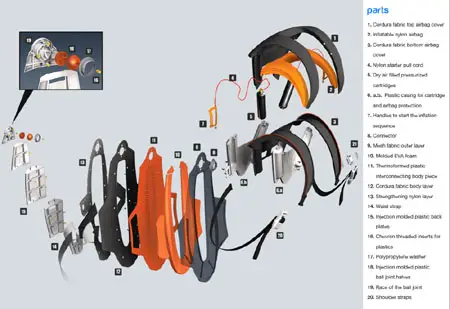 *Some of our stories include affiliate links. If you buy something through one of these links, we may earn an affiliate commission.