Community values are the main inspiration of the LifeLINK Modular Shelter. Each of them is prepared of 1000 denier nylon walls with self skinning foam. During manufacturing, the shelters are vacuum packed. So when the parcel is ripped open, it inflates itself slowly. Then multiple units are zipped together through side flaps in order to form bigger units and a Velcro and a plastic sheet covers it. By doing this, it generates a central "sunroom" and people of the smaller units can access it. Ease of use merged with visual form and functionality has made these LifeLINK Modular Shelter an ideal selection in various disaster situations.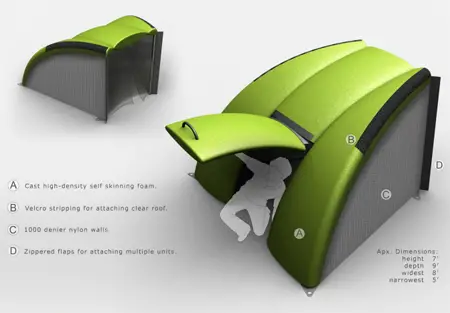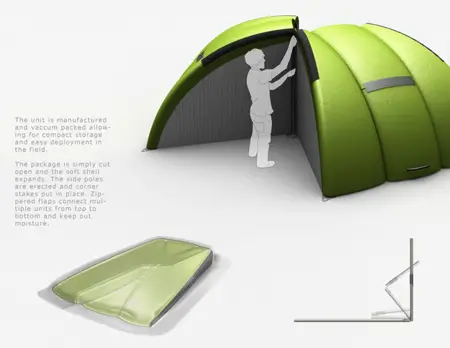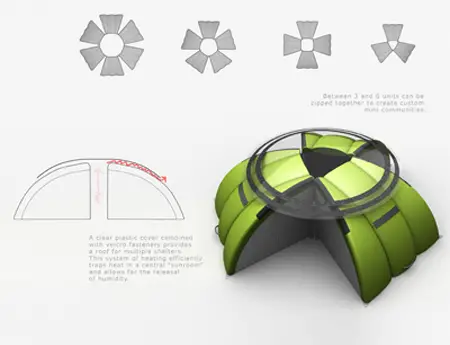 Designer : Jordan Cleland
*Some of our stories include affiliate links. If you buy something through one of these links, we may earn an affiliate commission.