Nowadays, car market in China is booming, thanks to many affordable cars made available to Chinese people. This trend also means the increase in traffic accidents. LifeCross traffic light pole has been designed to features a storage space which can be used to keep first aid kit and rescue equipment. Usually traffic accidents occur at intersections and according to statistics, only 11.33% of China's traffic signal systems are upgraded each year. This project can be incorporated into an upgrading program for old traffic lights
LifeCross connects to emergency call center, in this way, once this device starts, it automatically calls 110 or 120 to notify fire department or paramedics to rush to the accident location. This location will also be sent to the traffic station and traffic data system. It will alert other vehicles in the area to choose alternative routes to reduce the traffic jam.
Designers : Lin Wenjie, Lu Gangliang, Zhao Lin, and Lin Tao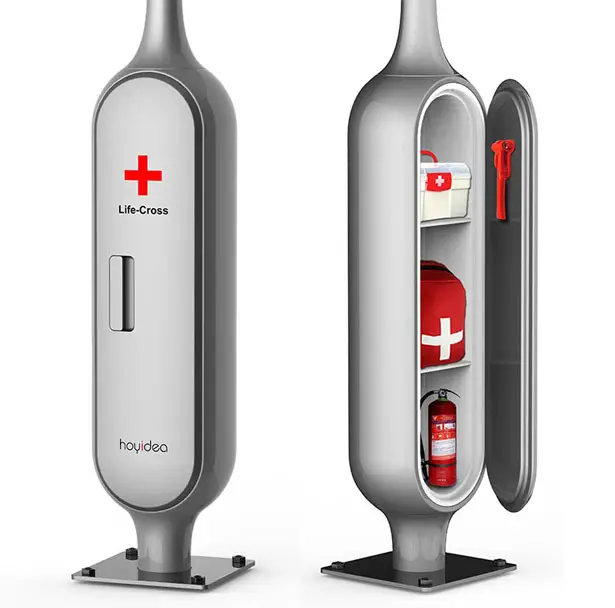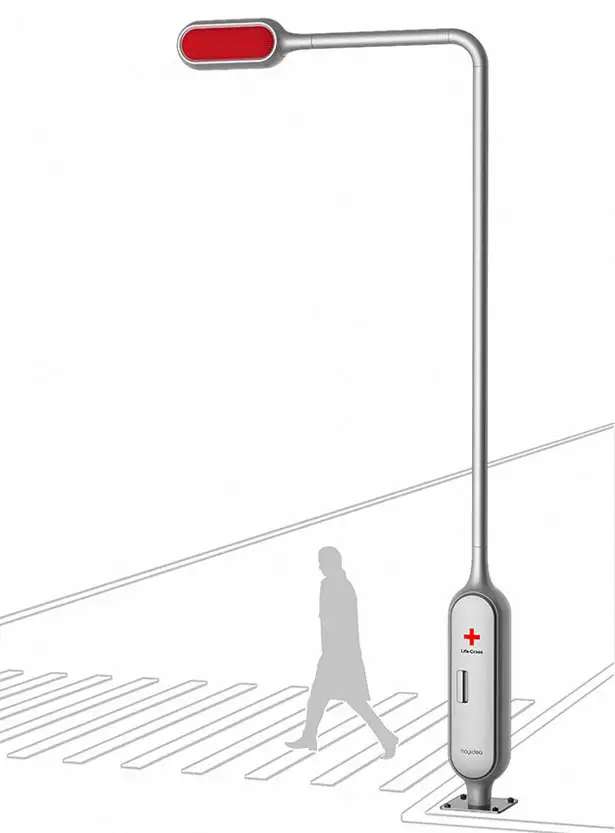 *Some of our stories include affiliate links. If you buy something through one of these links, we may earn an affiliate commission.