LG has announced a new washing machine category during the International CES 2015 with its LG Twin Wash System. First of its kind, this home appliance offers front loading washer with Twin Wash system that allows for two separate loads to be washed simultaneously. It is similar to Quinque Washer Concept, except that we can't choose to wash individually with LG Twin Wash. The TurboWash 2.0 and TurboSteam, wash cycles can be done faster while Wi-Fi and NFC can translate to different smart connectivity options such as LG's HomeChat messaging service.
The compact size and ergonomic design offer convenience at the next level, especially when the small one is in a hide-away pedestal, no need to sacrifice additional space in your house. The door has been designed to be aligned with the drum's center, 21mm higher than on conventional models. This door is also tilted for better access so that you don't have to bend over as much when you have to put clothes in or out. The new door design also offer better visibility and that sliding detergent box at the top reduces the chance of having messy detergent spills.
From : LG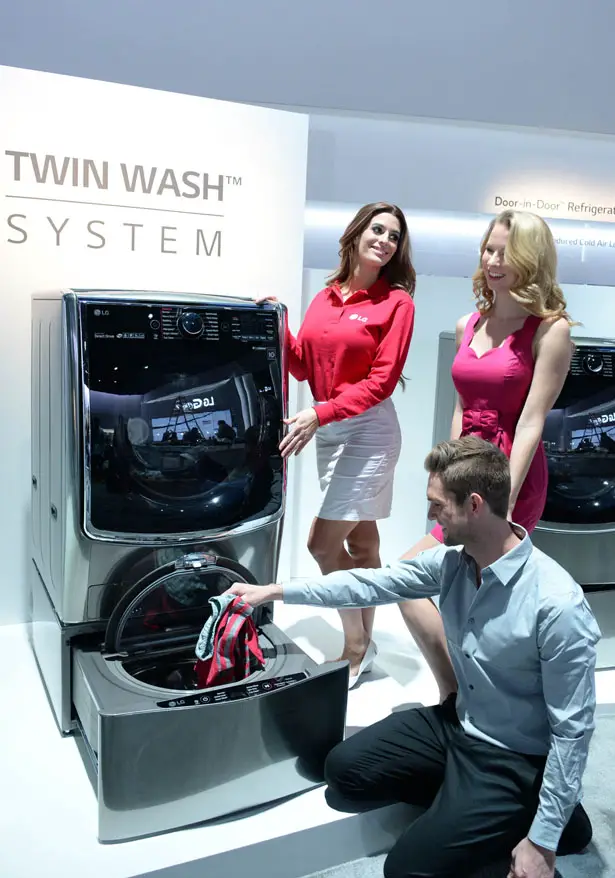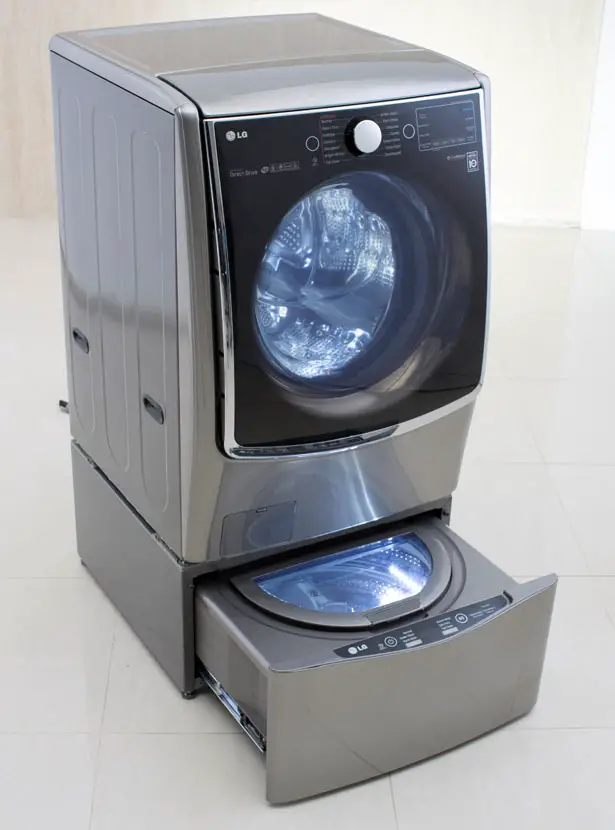 Use the main washer when you need to wash big load and use the mini washer underneath for small load. You can also use the mini washer for delicate items only that usually require different wash settings. Since you can wash your clothes simultaneously, it means you can cut down on washing time.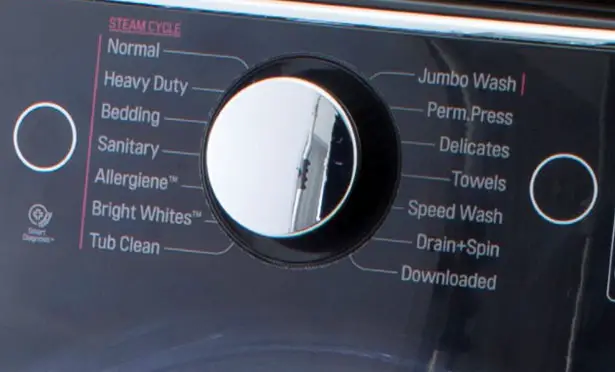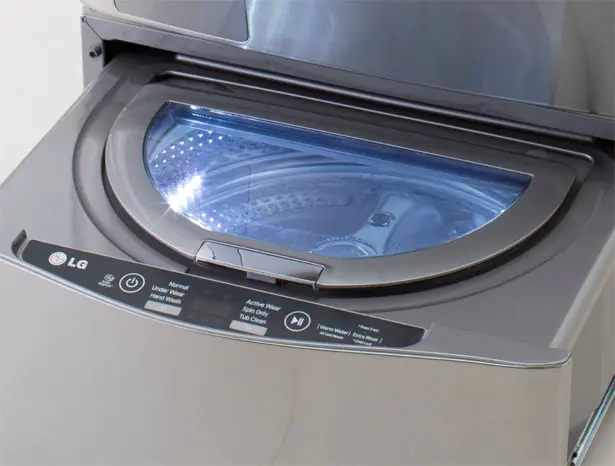 *Some of our stories include affiliate links. If you buy something through one of these links, we may earn an affiliate commission.