Lexus has continued its effort to deliver innovative driving experiences through its latest electrified vehicle concept: Lexus LF-30. This electrified concept made its world premier at the 46th Tokyo Motor Show 2019. The "Lexus Electrified" vision focuses on a fundamental leap in vehicle performance, handling, control, and driver enjoyment. It's clearly to see that the future of driving is autonomous and electric.
By developing new advanced posture control and other electrification features, Lexus focuses on further development in driving pleasure, transforming the essence of luxury vehicles of the future.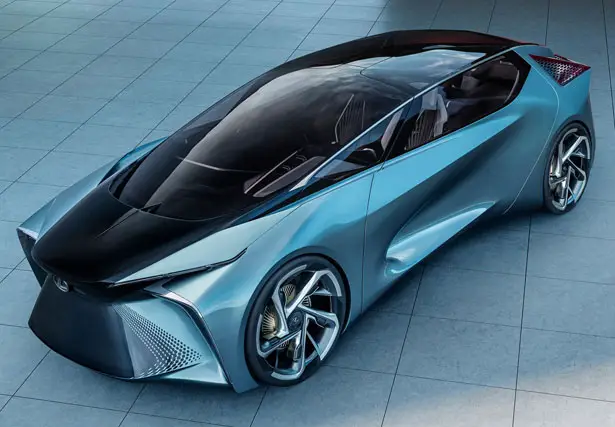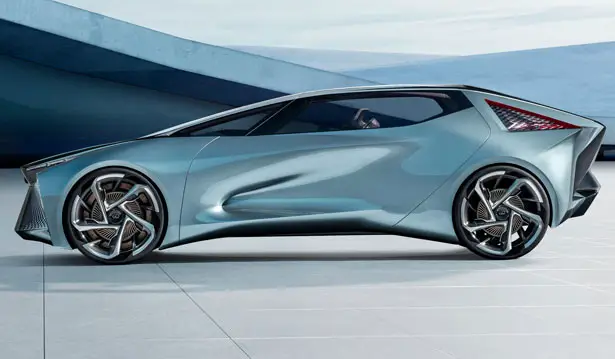 Lexus LF-30 concept car embodies the "Lexus Electrified" vision, the exterior style has channeled into artistic qualities that delivers a futuristic form. The interior complements the autonomous driving feature, together with new technologies, Lexus wants to manifest a new meaning in luxury driving. The performance is rooted in Lexus Electrified components, including the development of HEV systems. Precise electric motor control allows for instantaneous adjustments to posture, which is not possible with conventional vehicles. A new concept cockpit has been developed based on human-centered design philosophy, it also features a steer-by-wire system.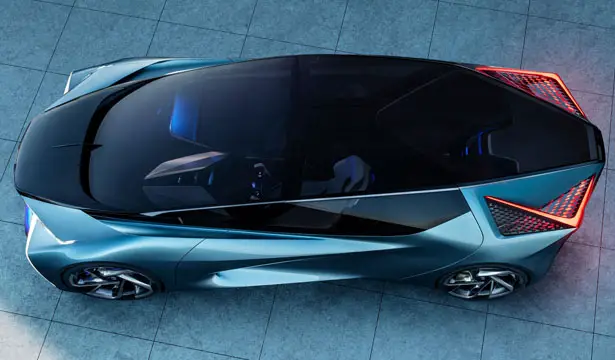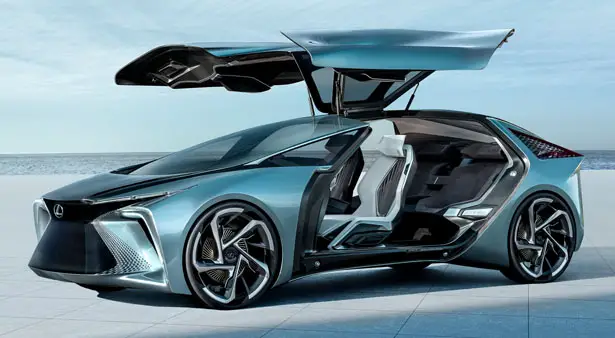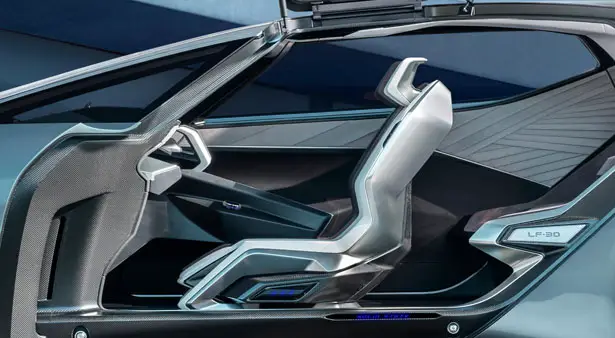 Inspired by hoodless vehicle shape, Lexus has further evolved to span the entire vehicle architecture. That window glass stretches from the front to the rear, the muscular fenders. Those wing-shaped headlights create the shape of Lexus iconic spindle. Aside that wing-shaped headlights, the sharpness of the rear lights and side air intakes are great combination to create excellent aerodynamics. The opacity of side windows can be adjusted without interrupting passengers expansive views of their surrounding scenery. They can provide great privacy at night or in any other situations. Other drivers or pedestrians can see the color of front face of this vehicle and luminescence patterns to identify whether Lexus LF-30 is being operated in normal mode or in autonomous mode.
The interior layout promotes sense of openness, the front passenger seat is designed to make occupant feels as if they sit on a first-class seat of an airliner. All switches and controls are within reach and a gesture control. There's a large screen display for passenger seat for added comfort and convenience. The rear seats use artificial muscle technology to mold their occupant, they support various mode such as relaxation, reclining, or alert functions. The interior is packed with many cool features to indicate the direction of next generation luxury through sustainable materials.
More images of Lexus LF-30 Electrified Concept Vehicle: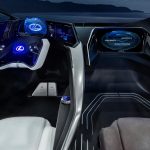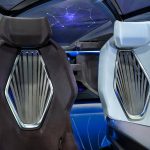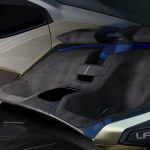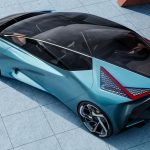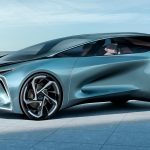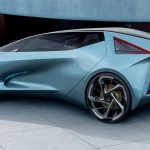 *Some of our stories include affiliate links. If you buy something through one of these links, we may earn an affiliate commission.