Lexus aims to join an elite group of design industry luminaries, this luxury car manufacturer has been selected to contribute concept drawings to Document Journal's prestigious portfolio. Document Journal, art and fashion magazine, has selected most compelling architects and designers to send innovative projects when they imagine human life on the moon for The Lunar Design Portfolio. This project will define how we live, what it'll look like, what we'll wear, and what we'll drive. Presenting 7 concepts from 5 different designers, Lexus has drawn its inspiration from futuristic LF-30 concept vehicle. These concept space vehicles would be perfect to tackle the lunar landscape.
1. Lexus Cosmos by Jean-Baptiste Henry
Cosmos has been designed a transportation not just for space but also the lunar surface. It features a fully sculpted glass shape that offers a magnificent observatory where passengers can enjoy the view while exploring the low gravity phenomenon. Here's a luxury and exclusive experience for the future.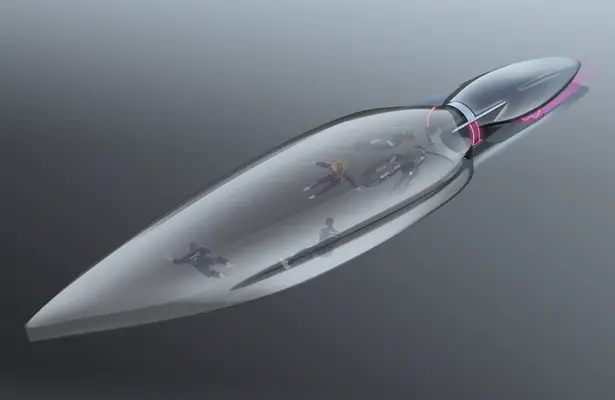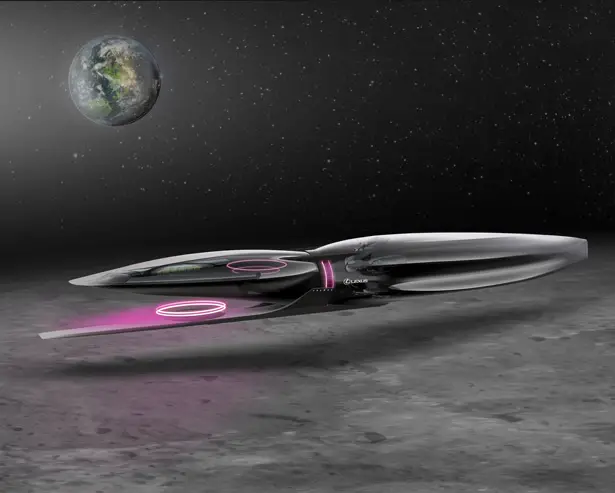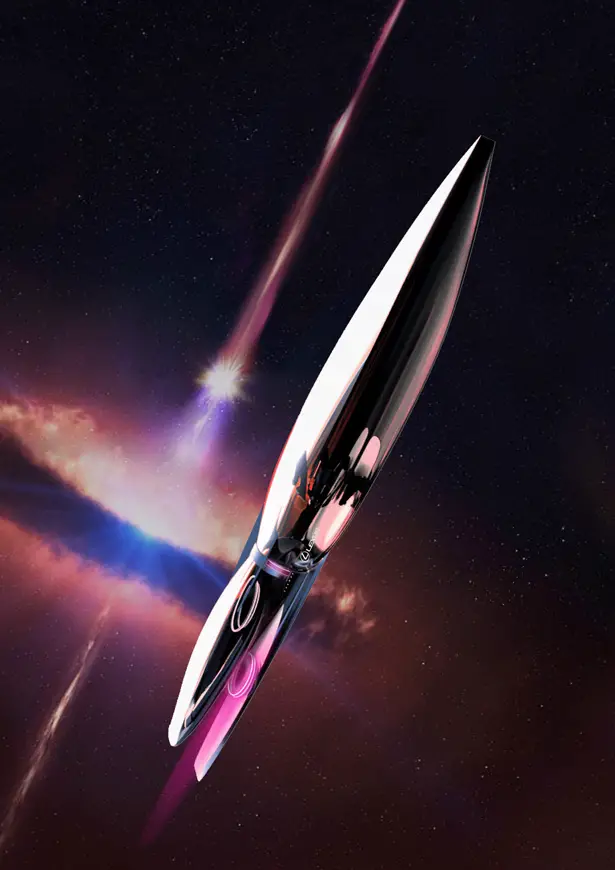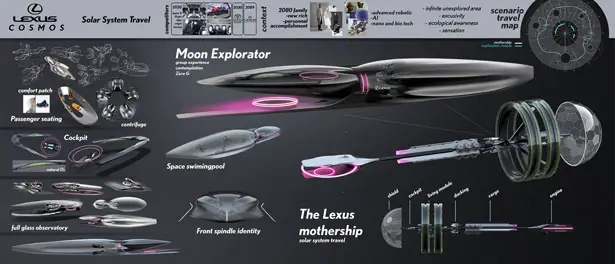 Click above image for larger view
2. Bouncing Moon Roller by Julien Marie
Protected by a flexible grapheme nanotube based bubble, the structure of this concept allows space roller to jump and roll at any angle over a wide range of terrain.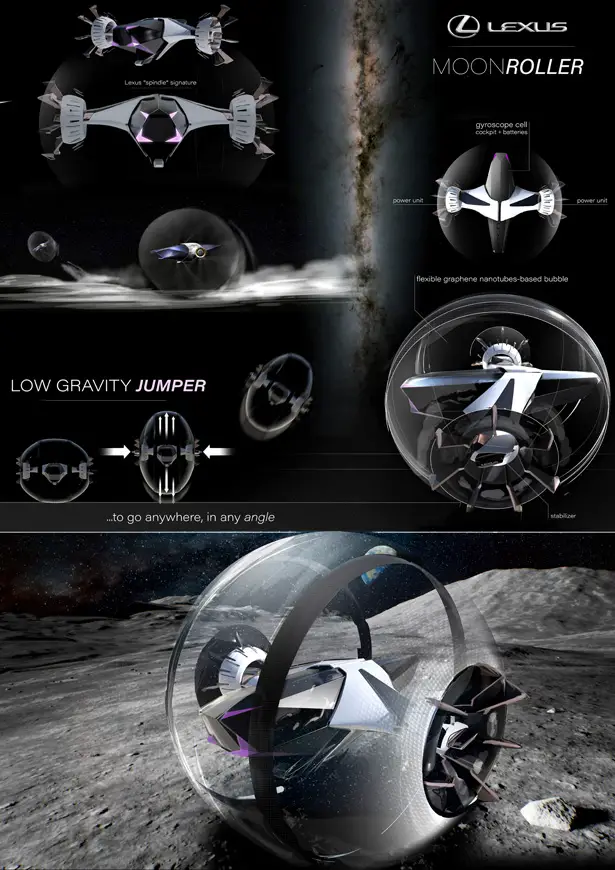 Click above image for larger view
3. Lexus Lunar Cruisar by Keisuke Matsuno
It's a multipurpose vehicle, it's perfect for both land and sky, especially on the moon. Those large tires offer comfortable movement through rough lunar terrains, it can also turn 90-degree to fly like a drone. This feature allows you to explore the lunar land and sky freely.
4. Lexus Lunar Mission – Yung Presciutti
it's a simple, futuristic vehicle for people who first try to fly and walk on the moon. The design features a liquid side body that reflects the universe while flying toward the moon. That wings are iconic spindle shape integrated with iconic Lexus symbol.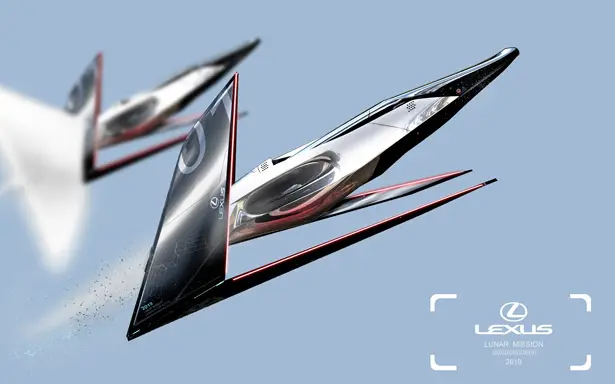 5. Lexus Zero Gravity by Karl Dujardin
Using Lexus signature spindle form, Zero Gravity concept offers a glimpse of Lexus future space vehicle. The spindle grille becomes a 3D spindle architecture, sharp and square edges turn into fluid and curved surfaces. It has a motorcycle-style architecture that allows for stronger connection between driver and the vehicle, resulting in better control and feedback. This model offers total control for driver to glide smoothly over rough, pitted, and bumpy lunar surface even at a speed of 500km/h.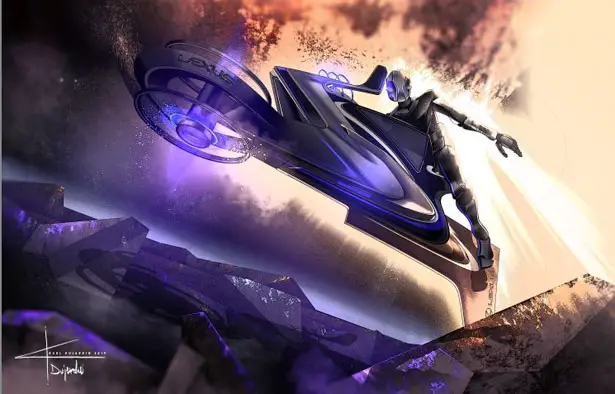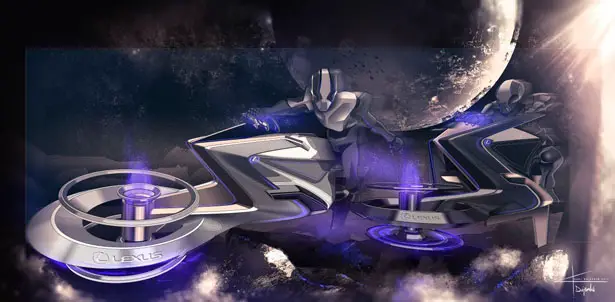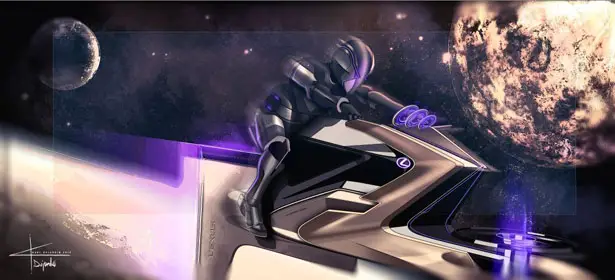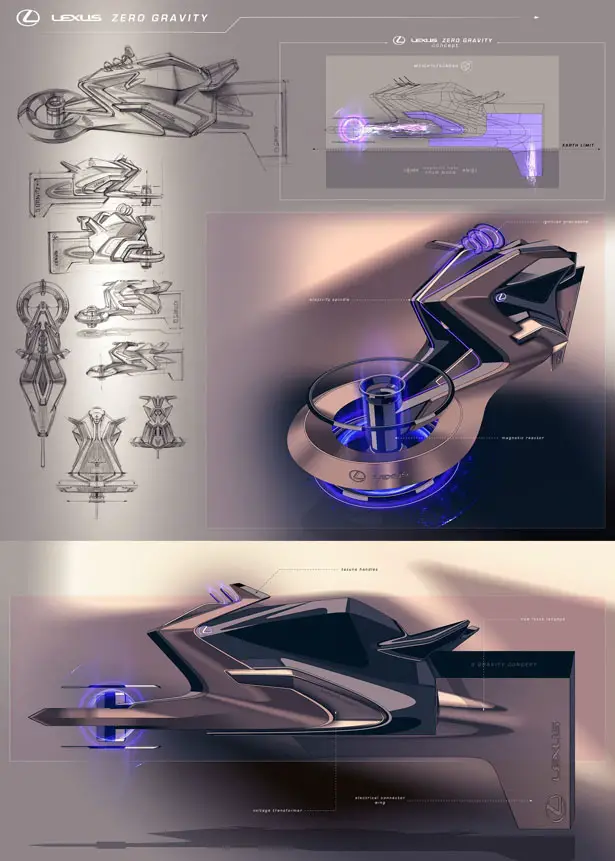 Click above image for larger view
6. Lexus Lunar by Yung Presciutti
Here's a massive transport vehicle designed to explore and discover the moon safely. This vehicle has two parts: Bottom and Upper. The bottom part contains a platform with six rugged wheels for freedom to go on any terrain while the upper part holds the living area.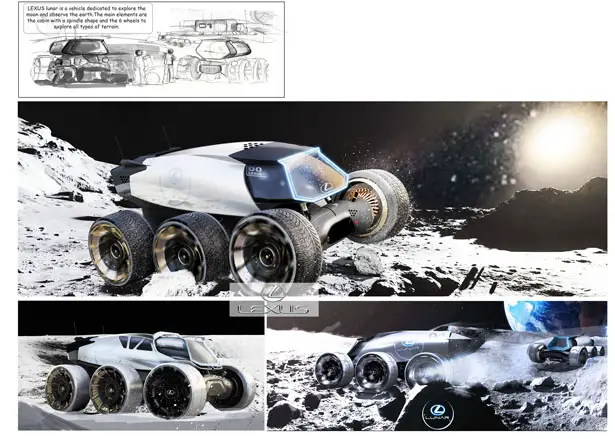 7. Lexus Moon Racer by Yung Presciutti
Moon Racer is designed and dedicated to move on varied of peaks on the lunar surface. It's a recreational vehicle for one human who wants to enjoy amazing spot in lower-gravity. This vehicle will take you to places where you can climb, jump, race, and discover the entire moon.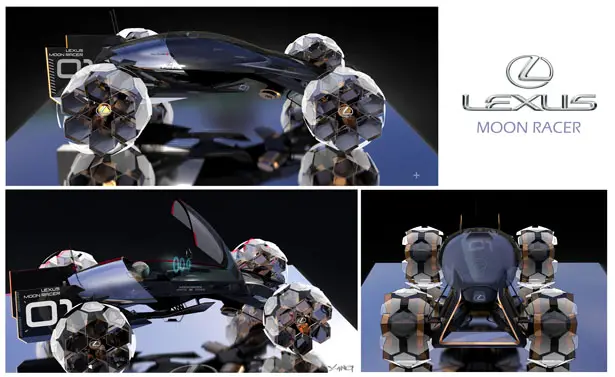 Click above image for larger view
*Some of our stories include affiliate links. If you buy something through one of these links, we may earn an affiliate commission.