Do you know that based on research, the collapsible transport chairs are difficult for the uninitiated to open or close ? And by horizontally stacking the chairs, space-saving is increased by a third and the chairs are always ready to use. Based on that goal and the high volume patients in a Mega Hospital, Aaron Daley designed "Levo" to address the need for conspicuous storage and intuitive usage.
Levo also removes the traditional mechanical adjustments such as the collapsible footrests and replacing them with a single foot platform, which make Levo becomes a safer and more intuitive experience. The platform serves as both a leg-lifter and a brake, thus eliminating the need for unnecessary bending. This benefits the patient and the attendant pushing the chair.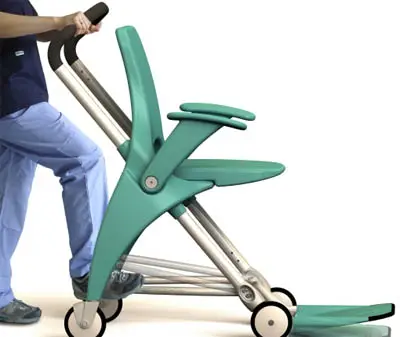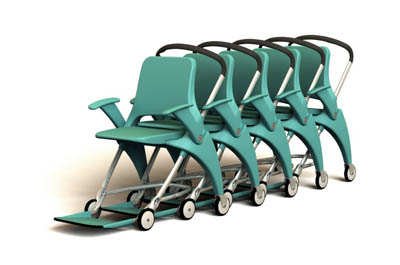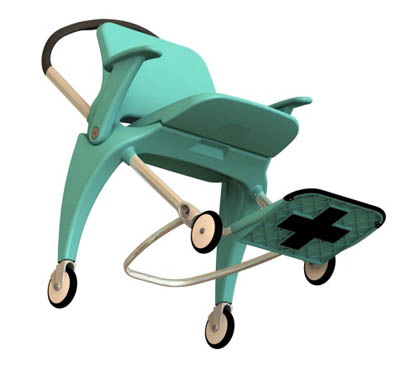 Designer : Aaron Daley
*Some of our stories include affiliate links. If you buy something through one of these links, we may earn an affiliate commission.