Leveled Induction Cooktop offers a solution for your cooking time. It's a concept induction cooktop that employs different levels in order to fit several pans for simultaneous multiple cooking. When you live in a small house or apartment, everything has to be multifunction and space efficient. Keeping this in mind, a new compact induction cooktop has been designed so that each pot or pan can be arranged in in the most effective way.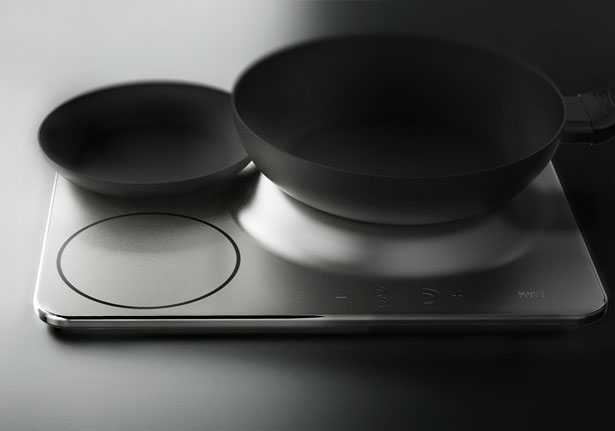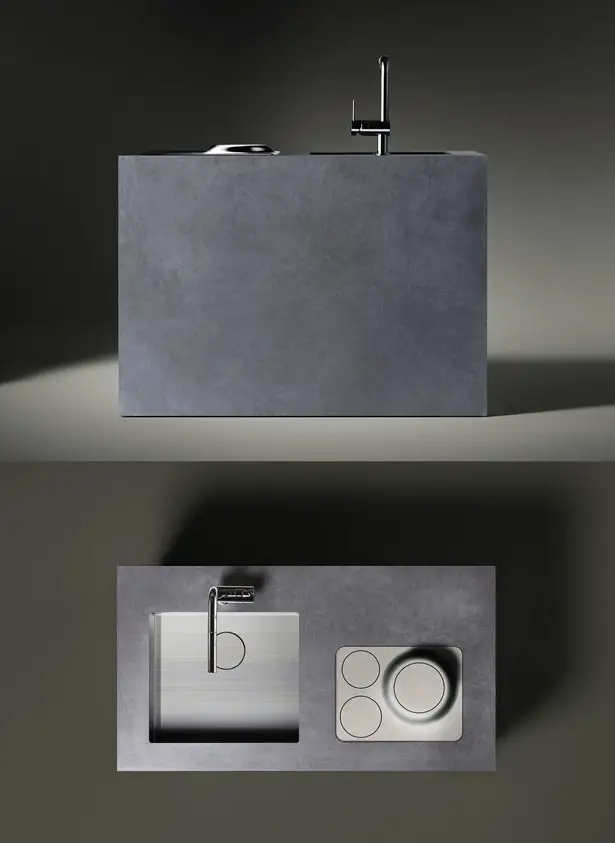 Designed by Jaewan Choi, Leveled Induction Cooktop is designed in a away that it can find the hidden space in-between pans through re-arranging the heating spots to adapt different levels on each. This concept induction cooktop doesn't just maintain its authentic function but magnifying the convenience of these products, safer than a gas stove and less space needed to cook in a kitchen.
This Leveled Induction Cooktop maximizes spatial efficiency by reducing occupied space on cooktop area by 20% compared to standard cooktops on the market. With just one light touch on the intensity control button at the bottom, user can adjust the temperature. This button lights up to show "function-on" status. The next touches on this button would increase the heat level. To turn it off, simply press this button and hold it until all functions are turned off.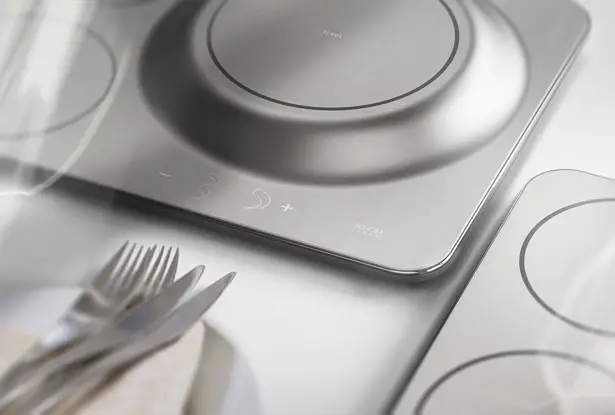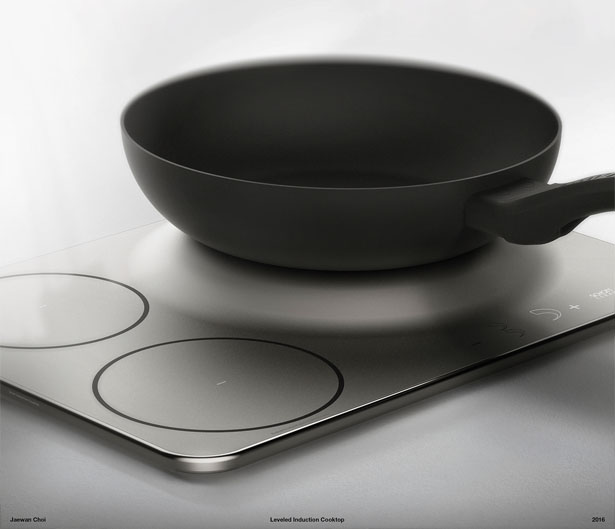 *Some of our stories include affiliate links. If you buy something through one of these links, we may earn an affiliate commission.