With the increase of world population, by the time we reach 2050, we probably need alternative food production. How bout insects? Lepsis is a concept terrarium that you can use to grow grasshoppers in an urban home. The designer believes that this is a practical solution to our food problem in the future. He has done a series of interview with a chef, an author, a social worker, a young couple, and an urban architect who have passion for food and local farming. These group of people have inspired him to see food as product, so … together with Entomophagy (the art of eating insects), the designer has offered us a viable alternative to our protein needs.
Designer : Mansour Ourasanah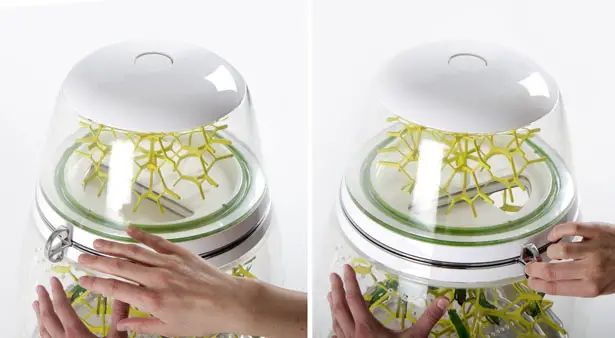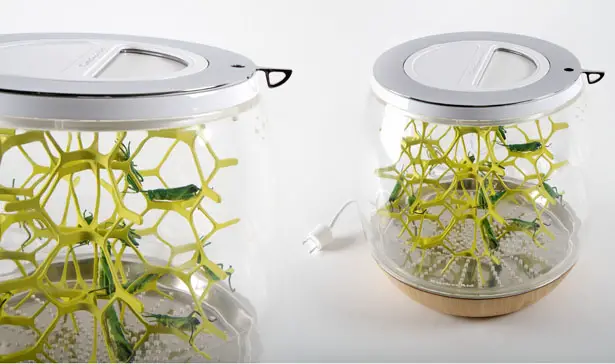 This terrarium works as the vessel for you to manually grow, feed, and harvest the insects before turning them into food. Lepsis consists of 4 individual units which when assembled, they function as insect breeder and decoration kitchen product. I don't know about you guys, but I'm not sure I like the idea of having live grasshoppers in my kitchen.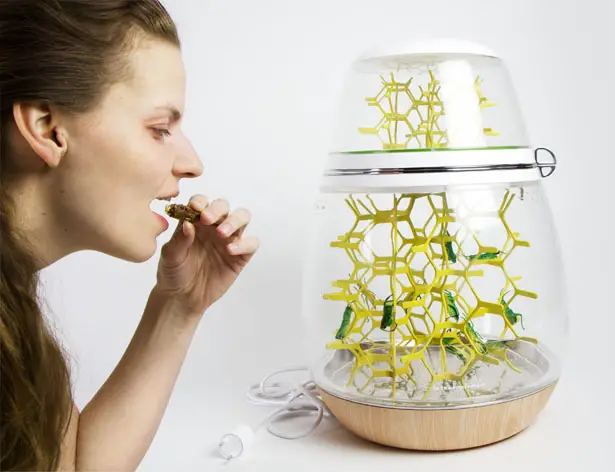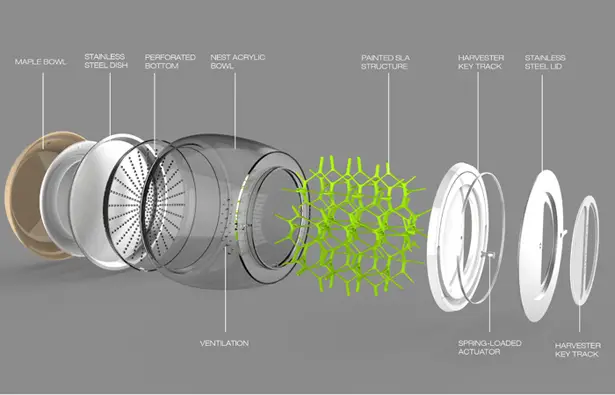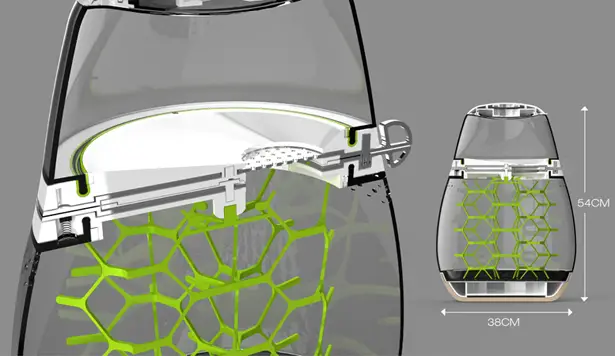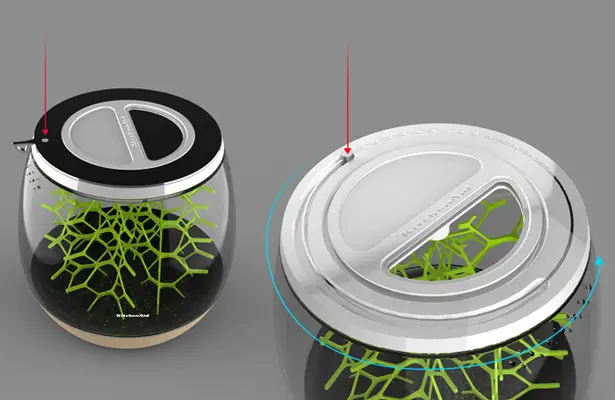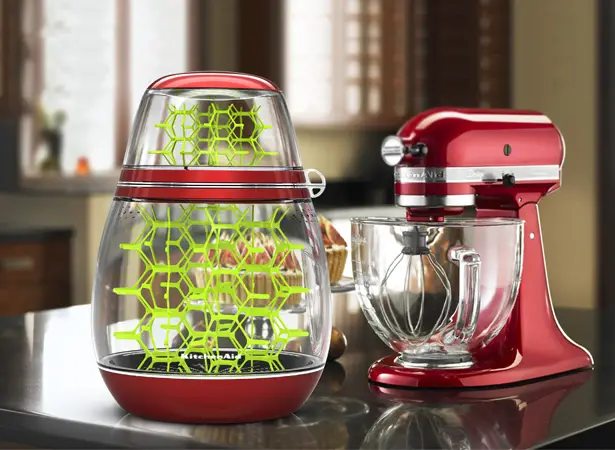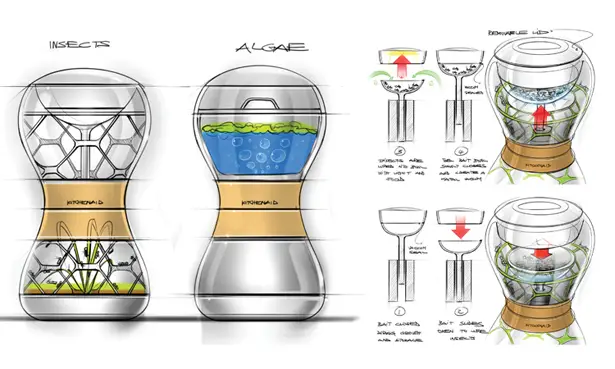 *Some of our stories include affiliate links. If you buy something through one of these links, we may earn an affiliate commission.