Gorgeous furniture design, Lepke features formable furniture inspired by the magnificent process of butterfly metamorphosis. Designed by David Szabo, the name Lepke means butterfly in Hungarian, it is transformable and designable by users where they can create the perfect table shape for their need. Feel free to decide the characteristic of your coffee table, you can be a designer within certain limits.
Lepke formable furniture is made of wooden slats where each slat is rotatable at the edges of the board. Turn those legs with one simple movement, you can create a unique form of table. First, you can put the table flat on the floor. Grab the last lath of and turn them (other laths move automatically), at the same time you can tighten the screws slowly. You can adjust the table to the required height, once you're done, you should make the screws strongly tighten.
Designer : David Szabo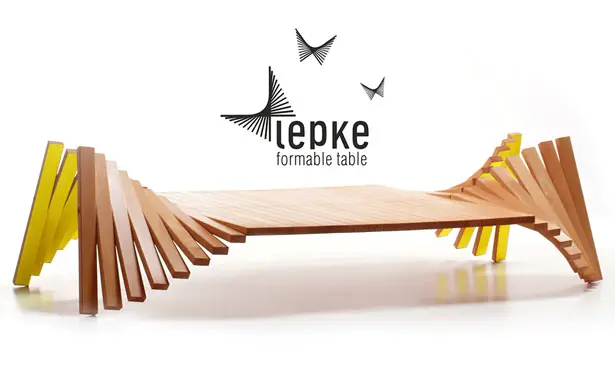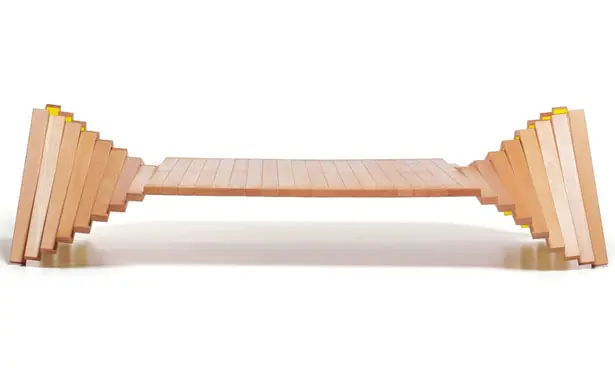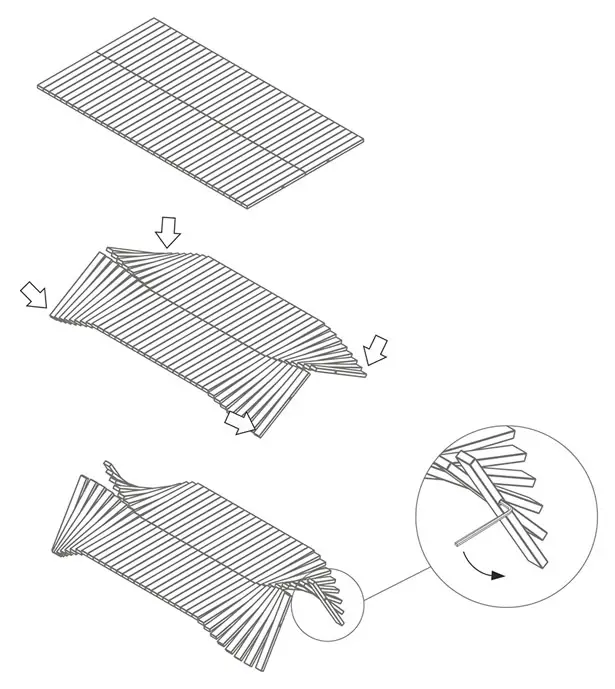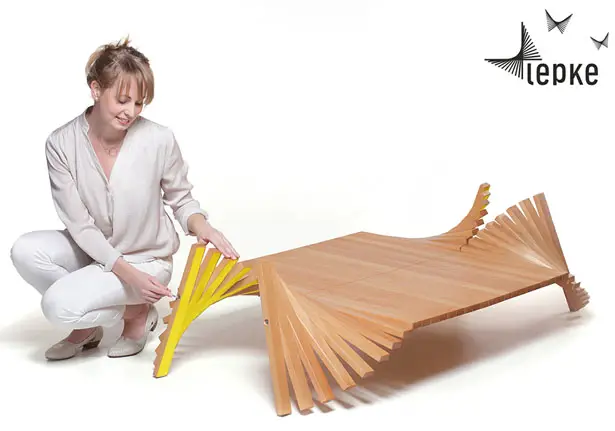 *Some of our stories include affiliate links. If you buy something through one of these links, we may earn an affiliate commission.