LAND Moto just released second variant of its electric motorcycle, LAND District Scrambler. Based in Cleveland, this American EV startup gained its popularity with its first model, a café-themed two-wheeler, the District.
The second release is still based on District bike, Scrambler features an MX-style high-mount front fender with a blacked out set of colted aluminum wheels and a pair of knobby tires. It is powered by a 17kW motor that delivers a top speed of over 70mph (highest power mode). Furthermore, the motor is capable to create a nice 206ft-lbs of instantaneous tire-shredding torque. Designed with an automatic twist-and-go transmission, District Scrambler also features a swappable 72-volt battery that provides you a range of up to 120 miles on a single charge.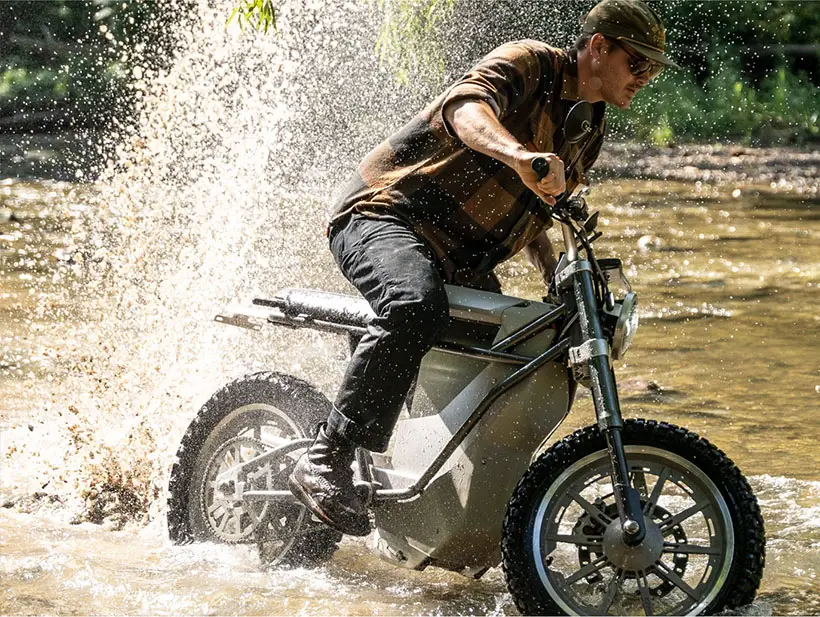 LAND District Scrambler by LAND Moto is available both off-road and street legal variant. The street legal variant comes with an array of road-legal lighting, it is quipped with a 5.7-inch circular 3,240-lumen LED headlight, an LED taillight, and all necessary LED indicators. The seat height can be adjusted from 31" to 32". District Scrambler is available at starting price of $7,800 USD.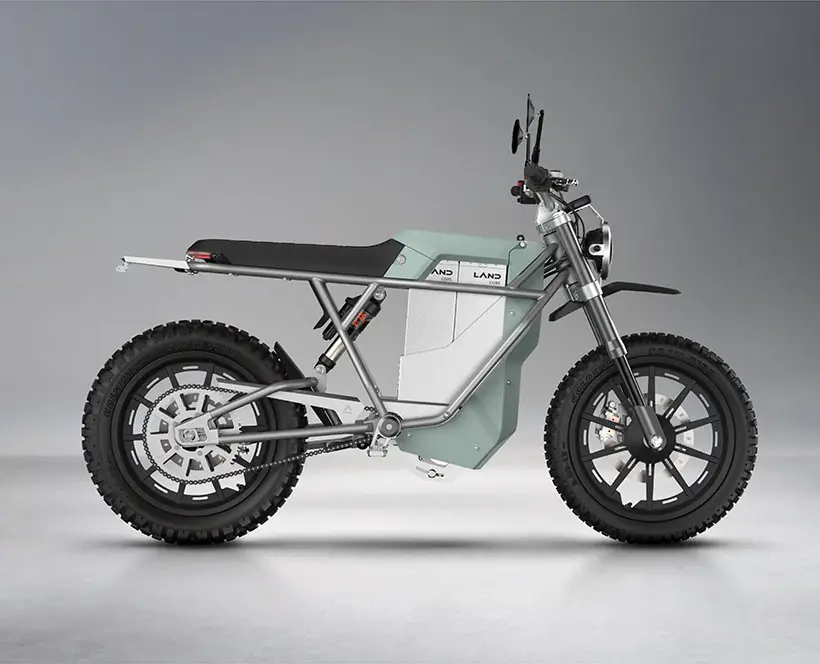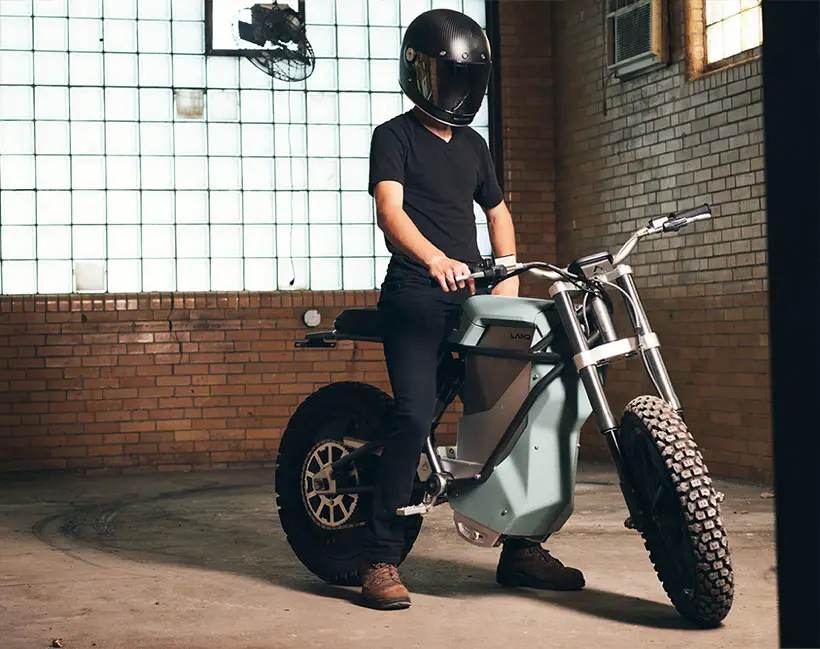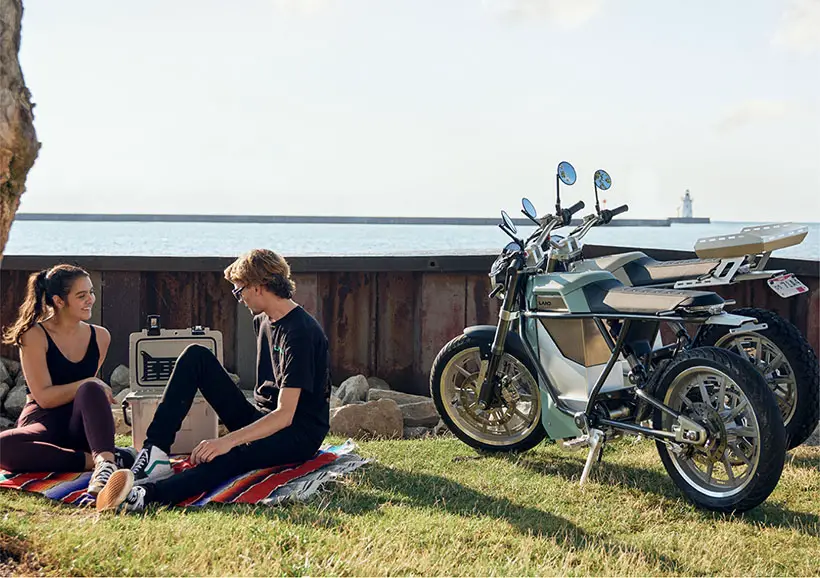 *Some of our stories include affiliate links. If you buy something through one of these links, we may earn an affiliate commission.