The flexible OLED screen of EOS folding phone concept from Kyocera is able to change its shape from a clamshell to close like a clutch-purse or a wallet. Appealing to our humanistic senses, a semi-rigid and soft polymer skin is used surrounding the flexible OLED display. This flexible screen allows greater adaptability of shape and interaction by maintaining a compact shape for simple use and unfolds to access a large widescreen display. The most incredible thing is the EOS charges through a collection of nano-scale piezoelectric generators that can create energy when a user interacts with this device.
The Kyocera EOS can be used in its folded-up shape for simple phone calls, unfolds to reveal a wide screen, and we were excited to hear that the it derives its energy from human interaction. The more you use the phone, the more kinetic energy is turned into an electric charge through an array of tiny piezoelectric generators. In other words, you'll never have to worry about leaving the house with a semi-charged cell phone again.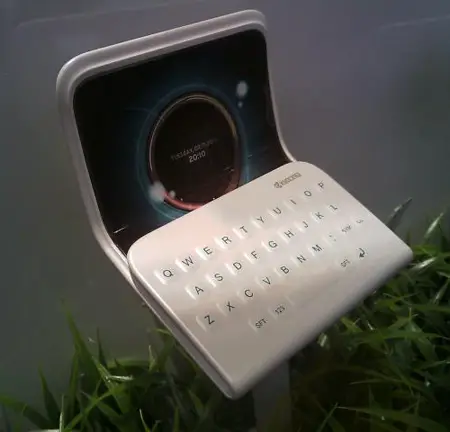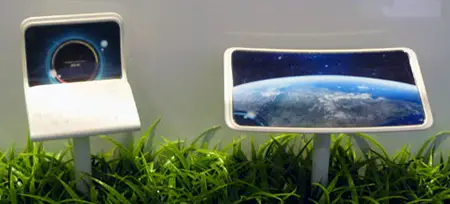 Designer : Susan McKinney via inhabitat
Photo by : Jeffrey Sass
*Some of our stories include affiliate links. If you buy something through one of these links, we may earn an affiliate commission.