Kuno is a cooler fridge that doesn't need electrical power to run. This sustainable fridge helps to keep fruits and vegetables fresh longer in hot and dry climate. This concept fridge has been designed for areas with limited access to electrical power, such as villages and remote areas. Inspired by Labu Sayong, it's a traditional water pitcher moulded from earth clay that has ability to cool down water naturally, Kuno also uses the same natural resources and method to cool its content.
That porous outer clay wall promotes evaporative cooling principle, it draws heat from inner chamber and releases it through that porous clay. Therefore, it'll bring down the inner core where food is stored for an extended time.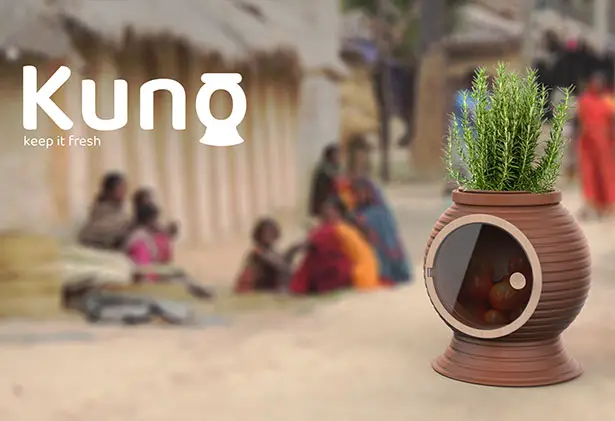 Kuno Sustainable Cooler Fridge Concept has been designed by Kuan Weiking and Theodore Garvindeo Seah, it uses evaporative principle and plantation cooling combo to drop the temperature inside the chamber. By adopting natural materials to make Kuno, it is possible to create cheap eco-friendly fridge to stimulate cottage industry. Kuno can be produced in a smaller scale by hands, giving them a chance to generate job opportunities, sustain a livelihood, and revitalize their income.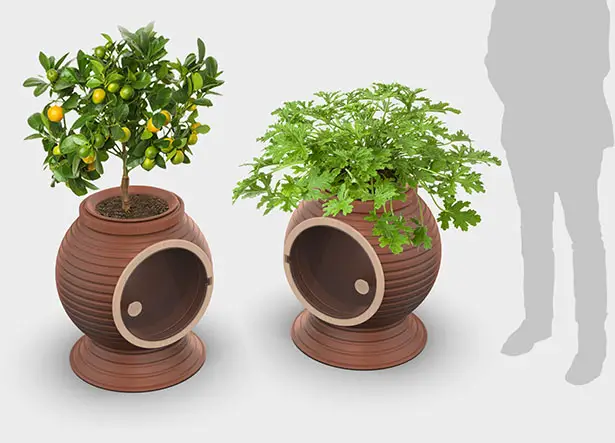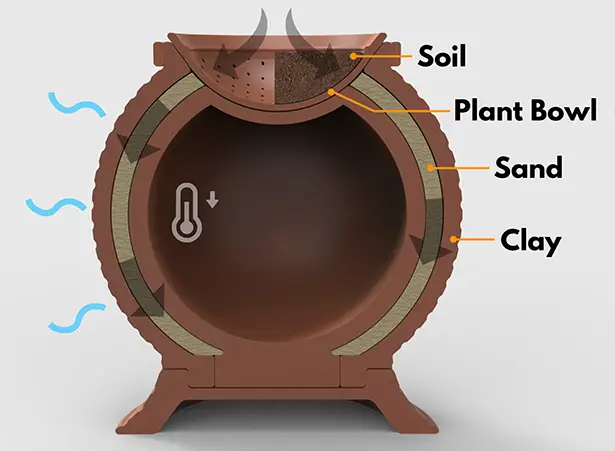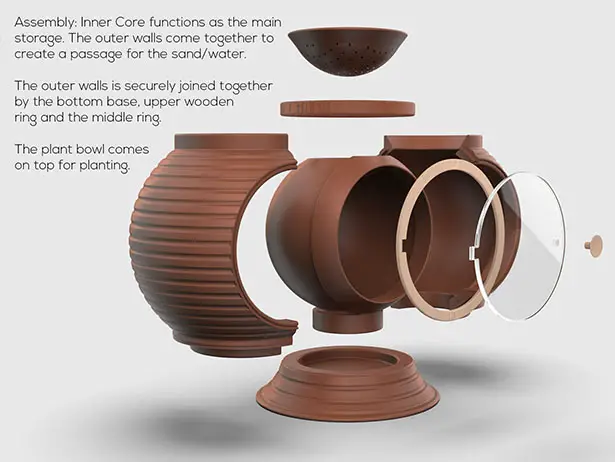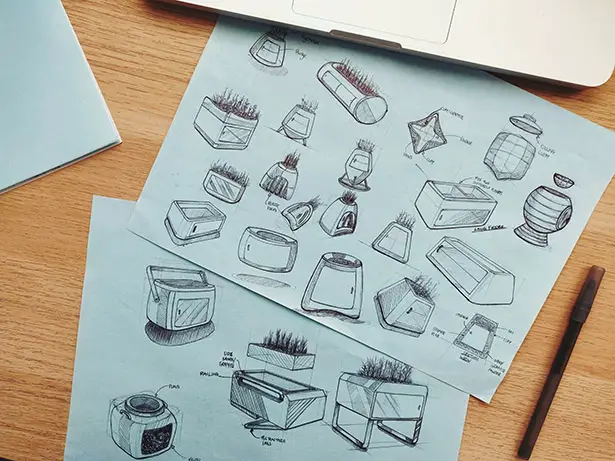 *Some of our stories include affiliate links. If you buy something through one of these links, we may earn an affiliate commission.