The impressive design lines, the racing look, the fact that it is an Audi inspired yacht, make the Y10 a must on anyones shopping list. Krassi Dimitrov, the man behind the Y10, gave the Audi Racing Division a new track to test their skills: the open seas. The Audi Y10 is a conceptual yacht design proposal for Audi. The design is inspired from Audi's latest car models.
Designer : Krassi Dimitrov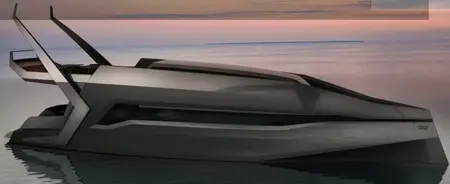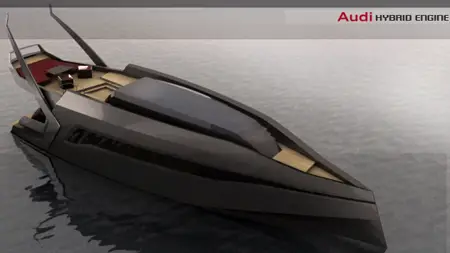 Krassi managed to imbue the Y10, the sportivity and elegance, the specific lines and the brand's racing history. The large window that covers the entire side of the yacht, wants to emphasize the automotive inspiration, but it also ensures plenty of light inside the Y10. The top deck is designed with pure elegance. The dark windows, the lightweight materials and the bright wood combine perfectly. The lounge area has been placed on the top deck towards the end. This area has been imagined in a burgundy colour, reminding us that this is not just an Audi yacht is an RS. The touch of burgundy also inspires nobility and gives the yacht a dominating presence in an ordinary dock.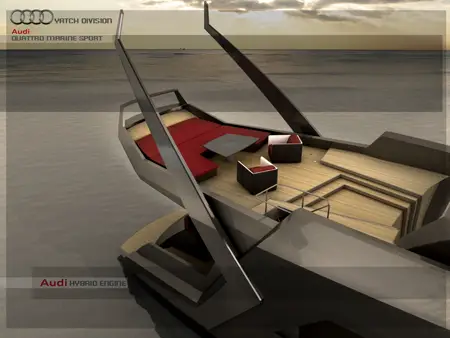 The use of lightweight materials in the fabrication of the Y10, such as carbon material and Kevlar fiber, ensures a smooth voyage and less fuel consumption. The propulsion for this yacht is hybrid, thus the owner can switch between electrical and TDI powered engines. The beauty, the simple shape and colours, the clean design that combines elegance and sportivity under one roof, make the Y10 worthy to put a name for Audi in the open seas.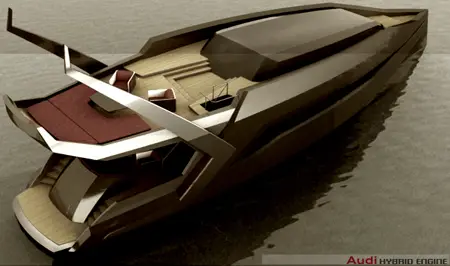 *Some of our stories include affiliate links. If you buy something through one of these links, we may earn an affiliate commission.