RKS, the world-renowned innovation, strategy and design consultant and Water Advocacy KOR Water have joined together to create a groundbreaking strategy for saving water and the planet. To succeed on this issue, an innovative program of four new KOR ONE colors, ocean blue, sunrise orange, saw-grass green and orchid pink, ha been announced that empowers consumers to develop their health as well as the health of the world. The mission of KOR is to protect and celebrate water and this program will surely bring more awareness to matters that have deep impact on the planet's future of water. All these gleaming colors are made of completely BPA-free copolyester and comprise one-handed opening mechanism, a non-losable cap and KOR Stone inside lid.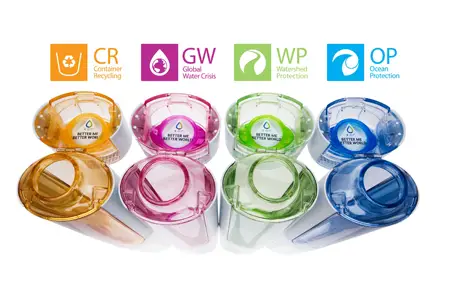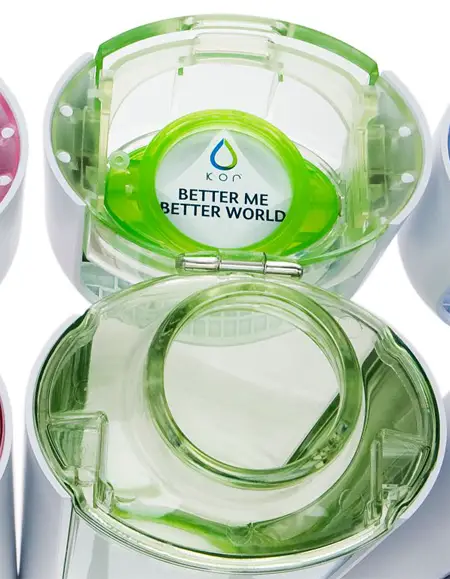 [Press Release]
Thousand Oaks, California, June 23, 2009 – World-recognized strategy, innovation, and design consultancy RKS and Water Advocacy KOR Water teamed together again to create a strategy that empowers consumers to make a difference. The result of this collaboration is the introduction of KOR's Thirst for Giving™ program.
News of the original KOR ONE's release was met by an immediate and overwhelming positive response. The viral PR campaign driven by RKS resulted in countless blog pickups, with the KOR ONE landing on Oprah's "O List," winning awards for both design and environmental preservation, and driving sales beyond all projections.
To build on this success, KOR Water enlisted RKS to create a Brand Trajectory and Product Proliferation Plan that would amplify the authenticity of the KOR brand. The first result of this effort is KOR's new Thirst for Giving program to raise funds for water-related charities and help increase understanding of the vital role clean water plays in all our lives. Announced in conjunction of the introduction of three new KOR ONE colors, this innovative program empowers consumers to improve their health as they improve the health of the planet. "KOR's mission is to celebrate and protect water," said KOR founder and CEO Eric Barnes. "The Thirst for Giving program is our way of bringing more awareness to issues that deeply impact the future of water on our planet."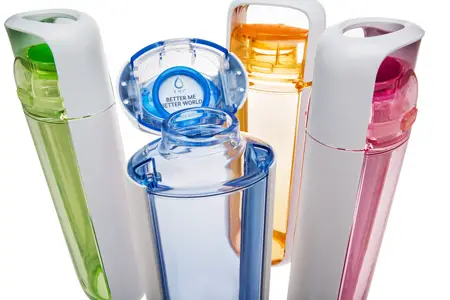 The RKS strategy team first used Psycho-Aesthetics to enable KOR to identify organizations whose passions and goals aligned with KOR's mission. Next, RKS created a strategy to create meaning… increasing the consumer's ability to make a difference. Through this program, KOR has aligned with non-profits who are doing exceptional work related to causes KOR supports: ocean and watershed protection, the global water crisis and container recycling.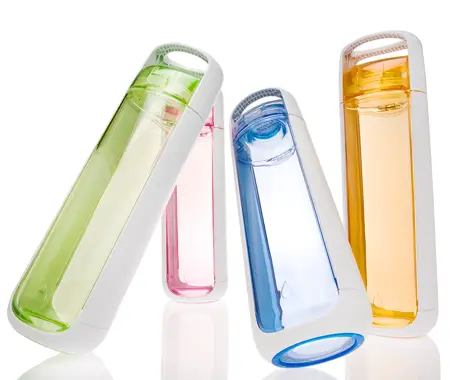 With each KOR ONE color tied to a specific cause, KOR will donate 1% of all sales to this select group. The original Ocean Blue KOR ONE supports Ocean Protection through the Agalita Marine Research Foundation. Sunrise Orange is for the Container Recycling Institute, while Sawgrass Green sales support Watershed Protection through The Wetlands Initiative. Orchid Pink is for the Global Water Crisis, with purchases supporting Blue Planet Run, a non-profit dedicated to bringing the global community together to provide safe drinking water to the more than one billion people who suffer for lack of access to clean water. "Blue Planet Run is thrilled that KOR Water recognizes how important safe drinking water is to every aspect of human life and is taking the lead in making change happen, said Lisa Nash, CEO of Blue Planet Run. "Our partnership will fund safe drinking water projects around the world, where as little as $30 can give someone a lifetime of safe drinking water." KOR Water's Thirst for Giving™ program is administered by 1% for the Planet, a non-profit dedicated to building and supporting an alliance of businesses that are financially committed to creating a healthy planet.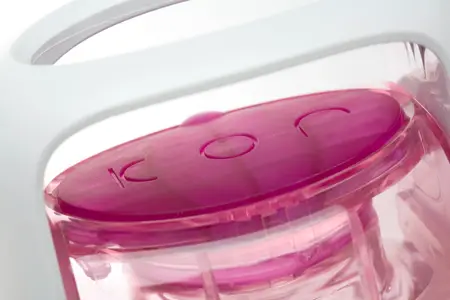 All four lustrous colors are made of BPA-free Eastman Tritan™ copolyester and include the original KOR ONE's see-through design (eliminating worries of what might be hidden inside a metal bottle), innovative one-handed opening, a cap you can't lose, inspirational KOR Stone inside lid, and a "just right" spout big enough for ice cubes and easy on the lips.
The Thirst for Giving program and the release of the new colors are just the beginning. "We're excited about the new product lines we're developing with KOR," said Tom White, Executive Vice President of RKS. "RKS is thrilled to focus our strategy, design, and innovation teams on building the KOR Water brand and enabling them to achieve their goals."
Designer : RKS for KOR Water
*Some of our stories include affiliate links. If you buy something through one of these links, we may earn an affiliate commission.