Whenever you are having fun in the water with friends and family, you must be trying not to be the person who is going to shoot the amazing moments because of the extra carefulness required to do so in order to ensure safety for the camera. Even if you are successful, someone else you love will have to go through the pain that you may not want to see as well. Kodak Playfull waterproof video camera is the solution.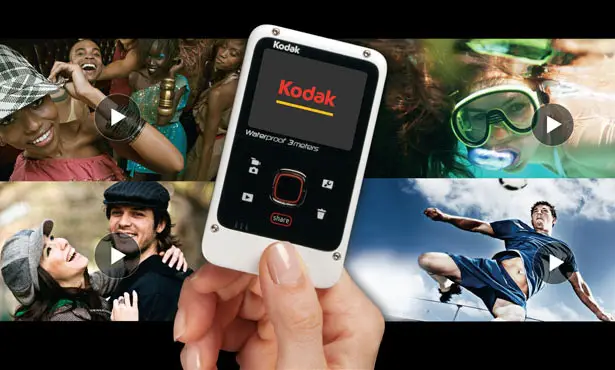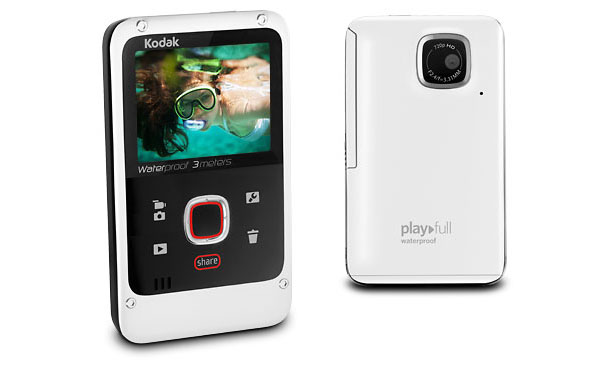 Waterproof cameras are not something that can really shock you in these days, but the sleekness, compact size and shape of the camera is really astonishing. Just about the size of a credit card, Kodak Playfull waterproof video camera is super lightweight and durable too, while offering high quality 720p HD video recording even up to 10 feet underwater. In the series of proofs, dust and shock is also there aside from water, ensuring complete peace of mind for the users in any possible situation without hampering the quality of the fun they are having.
The camera is equipped with a share button, pressing which in the review mode will let the users to select their favorite sharing destinations like facebook, youtube or email and whenever they will connect the camera with a PC, the pictures will be uploaded automatically to the selected destinations. The distinct, crispy and lively photos and videos recorded by the camera can be enjoyed directly on your HD TV with full magnificence through direct HDMI connection from the camera. Also, Kodak Playfull Waterproof Video Camera comes with an optional remote control for added convenience of enjoying the videos and pictures.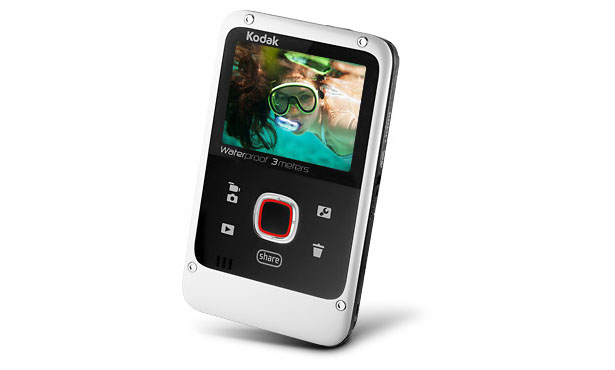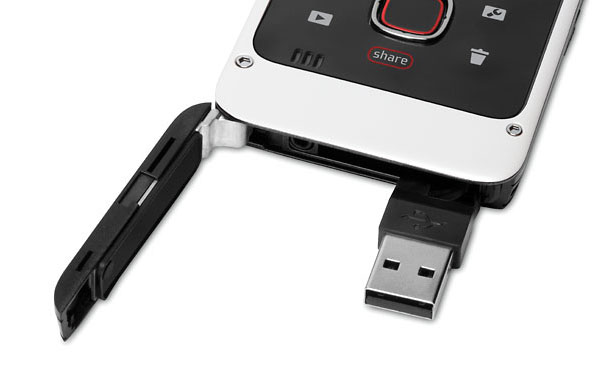 Product Specifications:
Sensor type 1 / 4–type CMOS
Lens 31 mm (4:3), 35 mm equivalent
Zoom 2X smooth digital
Image stabilization no
Display size 2.0 in. 112.3K TFT color LCD
Storage 18 MB internal memory, SD/SDHC card expansion slot (up uo 32 GB)
File formats video: MPEG-4, AAC-LC still: JPEG/EXIF v2.3
Focus modes normal
Focus range auto: 0.5 m–infinity
Face Detection no
Capture modes HD/720p (16:9)—1280 x 720, 30 fps WVGA (16:9)—848 x 480, 30 fps still (4:3)—1 MP picture
Capture effects normal, sepia, B&W, high saturation, 70's film
Weather/Outdoor ratings waterproof—IEC 60529 IPX8, up to 10 ft dustproof—IEC 60529 IP6X drop-proof—MIL-STD-810F, 5 ft onto plywood
Review mode delete, playback, FF, rewind, pause, volume control,
tagging, Share, e-mail, add e-mail
Editing options (video) trim, extract pictures
Share destinations FACEBOOK, e-mail, KODAK Gallery, FLICKR,
YouTube, TWITTER, ORKUT, YANDEX, KAIXIN001, and KODAK PULSE Digital Frames[1][2]
I/O interface USB (2.0 high speed)/AV out/5V DC charging;
HDMI
Tripod mount no
Microphone yes—monaural
Speaker yes—monaural
Power internal Li-Polymer battery (service replaceable), in-camera charging
Dedicated buttons power, capture, review, menu, 5-way switch, delete,
Share
Dimensions 2.2 × 3.7 × 0.5 in.
Weight 85 g with memory card
*Some of our stories include affiliate links. If you buy something through one of these links, we may earn an affiliate commission.