Cooking shows are quite common in the TV channels and are pretty popular among a wide range of people. According to my opinion, the main reason people like these shows is that they always have a happy ending, a plate-full of delicious dish, without the messy and most hectic part of cooking, which is efficient kitchen waste management.
Its been observed that, 30% of your effort in the kitchen goes to preparing the ingredients for cooking, 30% goes for cooking and rest 40% you have to work on waste management which holds the only goal to keep the kitchen clean. Kitchen Waste Management concept deals with utilizing this 40% effort of yours in kitchen for the betterment of the mankind and the environment. This innovative concept separates the kitchen wastes into two parts, organic and non-organic and an intelligent recycling unit that can handle different wastes efficiently to turn them into organic grain to be used in bio-gas plants or as fertilizers. This process is done via a countertop drying system that is being operated by sliding movements on the cutting board surface.
Designer : Gustavo Messias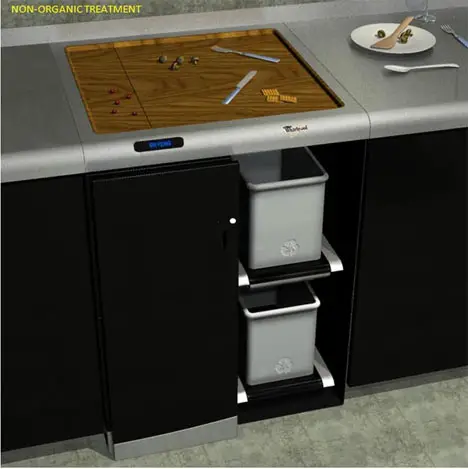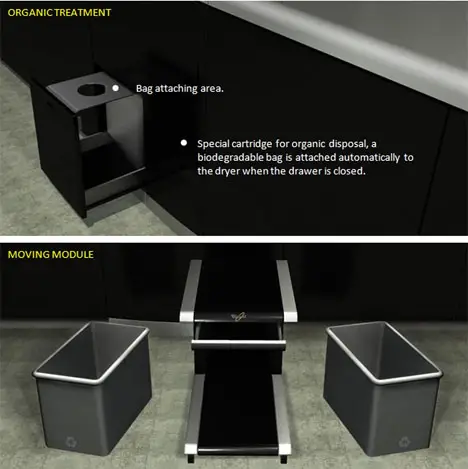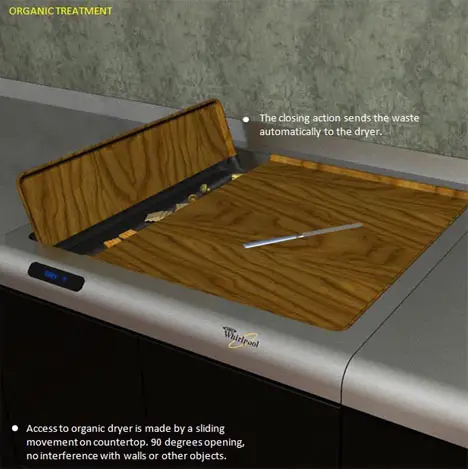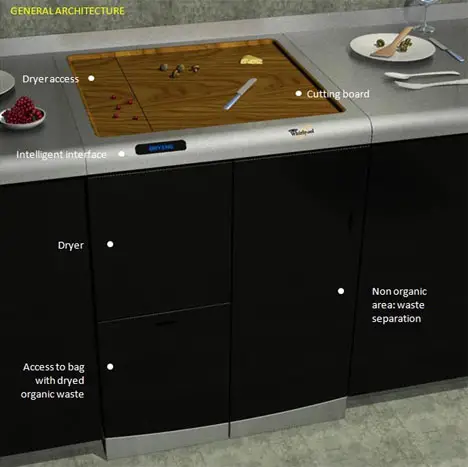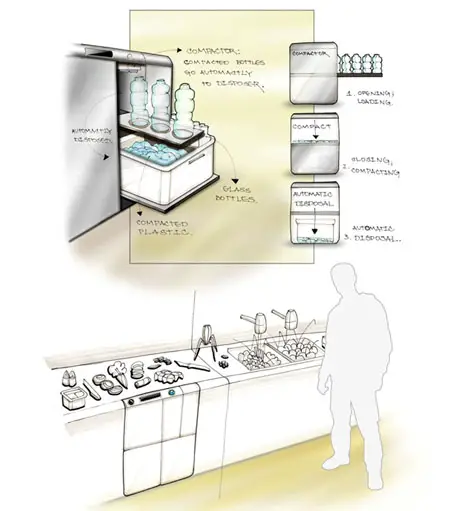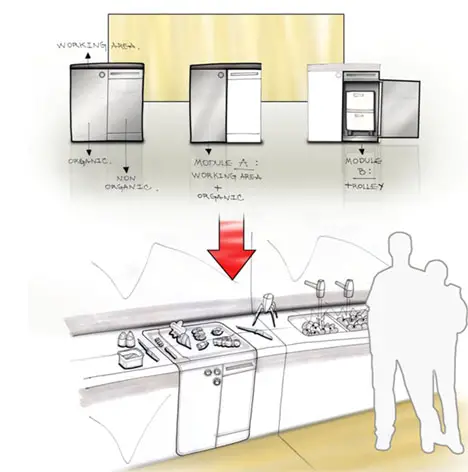 *Some of our stories include affiliate links. If you buy something through one of these links, we may earn an affiliate commission.