Nothing can be as frustrating as loitering and searching for fresh vegetables from the market. These days, more and more people aspire to grow fresh vegetables and fruits right in their garden. As parents and communities bestow more consideration to safe food for their kids, the local food campaign is earning immense popularity. Perhaps, most people try to protect the surroundings by reducing energy-consumption associated with foodstuff distribution from faraway farmers. Although the desire to grow fresh vegetables at home seems to be growing among more people, the shortage of enough garden space or no garden space at all is the biggest hindrance.
Well, the new Kitchen Nano Garden serves as an excellent way to grow fresh vegetables right in your kitchen, without the use of pesticides or fertilizers. Just place the Kitchen Nano Garden beside the Kitchen counter and grow your favorite vegetables, herbs and flowers without any hassle. Not only does this hydroponic system provides healthy and chemical-free produce, it as well serves as an education tool for children. Nano Garden employs LED lighting that promotes plant growth, without the need of sunlight. The water used while cooking or washing the dishes is recycled to provide nutrients to the hydroponics. Taking only a section of the area, this petite kitchen garden serves an excellent way to grow fresh fruits and vegetables.
Designers : Lee Hyun-Jung, Park Jae-Yong, Shon Chang-Jin, and Park Seul-Ki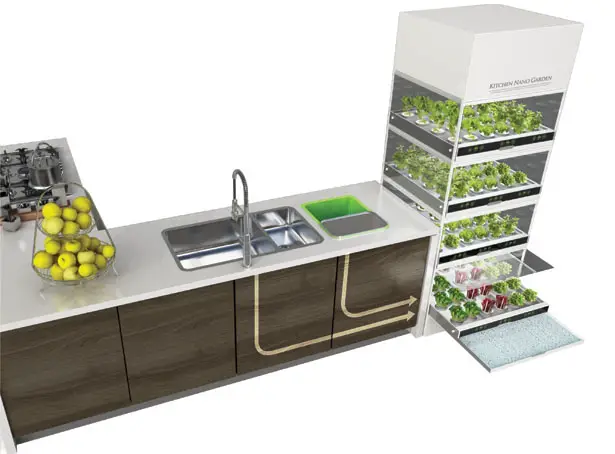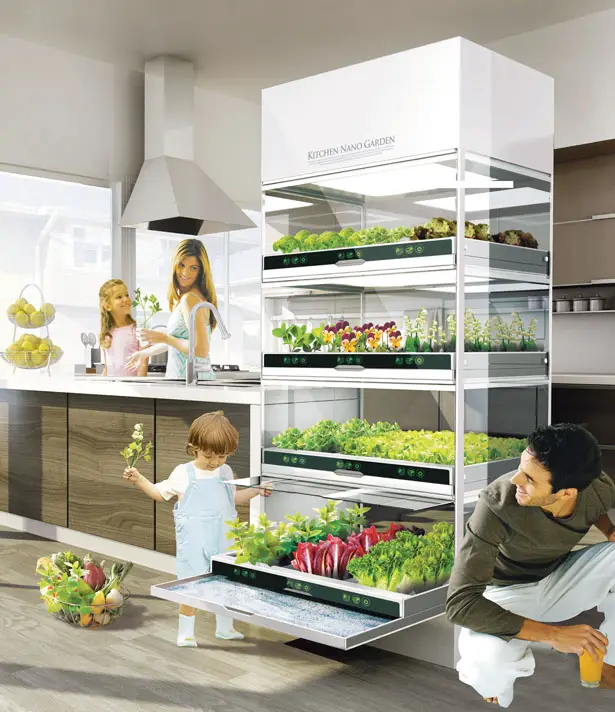 *Some of our stories include affiliate links. If you buy something through one of these links, we may earn an affiliate commission.