Air quality is currently a significant threat to our health. In addition to many complications arising from urbanization, agriculture for mass consumption has a tremendous environmental impact on air quality. An essential part of conscious consumption is to take responsibility for our waste. Coffee is one of the most tradeable cash-crops, even superseding petroleum. Concerning the consumption amount, a vast amount of waste is generated during its production and consumption.
In the busy routine of daily life, it is challenging for consumers to care for their food waste. An essential part of conscious consumption is to take responsibility for our waste. Jugi Coffee Waste Collection System raises consumer awareness about food waste. On the other hand, it encourages start-ups who utilize coffee grounds as raw material, concerning that small-scale businesses are prominent for sustainable economies. The grounds, collected from coffee consumers, are appropriated as a secure and constant raw material supply for start-ups.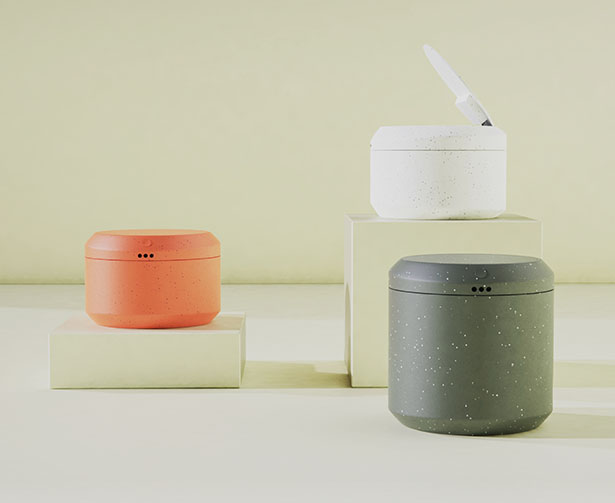 Currently, one of the main problems for start-ups utilizing food waste is the lack of a consistent and secure supply of contaminant-free grounds. At present, these innovators collect their grounds from local coffee shops, who otherwise need to pay municipalities to recycle their food waste, which poses a threat to the grounds' quality and the business's sustainability. Arthur Kay, the founder of Bio-bean, says, "The challenge for product innovators in using spent coffee grounds is the lack of access to a consistent and secure supply of contaminant-free, dried grounds. This situation inhibits many start-ups from scaling up or evolve as a business."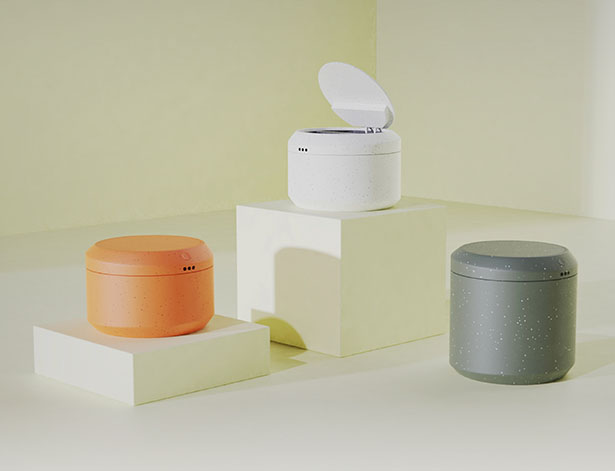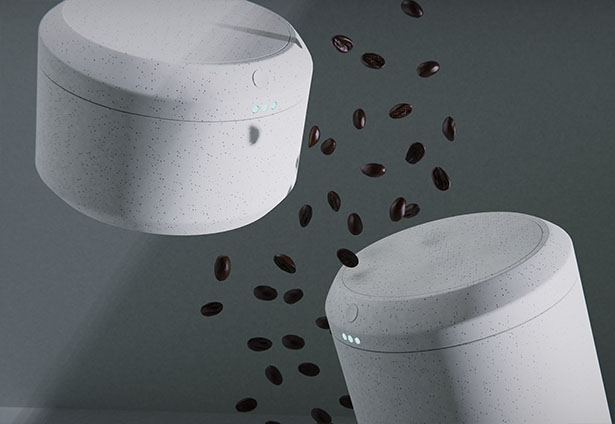 The system enables the grounds from coffee consumers to be appropriated as a secure and constant supply of raw material for these start-ups. Designed by Pelin Bilgin, Jugi offers dispensers for ground collection and processes these grounds, preparing them for start-ups. Alternatives are provided for 3 different scales of consumption. The system partners with local cafes for logistics in return for marketing advantages.
Once the consumer starts collecting coffee grounds, the container's fill level is communicated to the Jugi Team. Jugi collects full containers and processes the grounds, preparing them for the benefit of start-ups. Communication between the coffee consumer and the Jugi team is conducted through the app.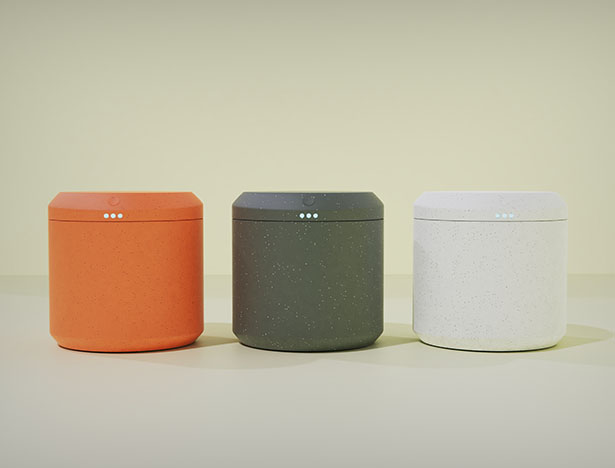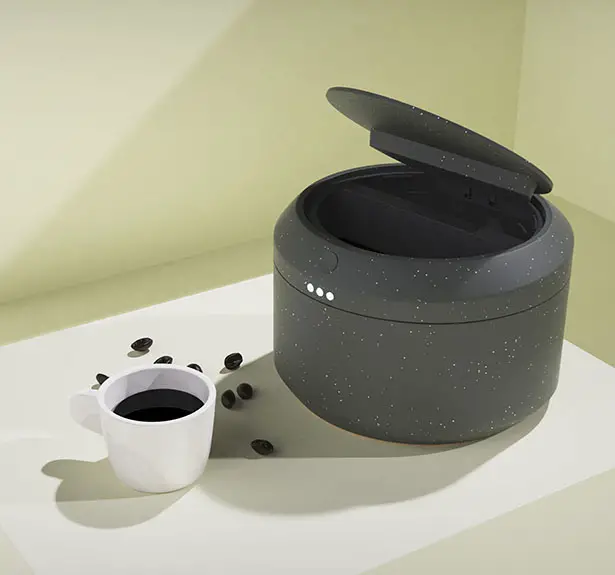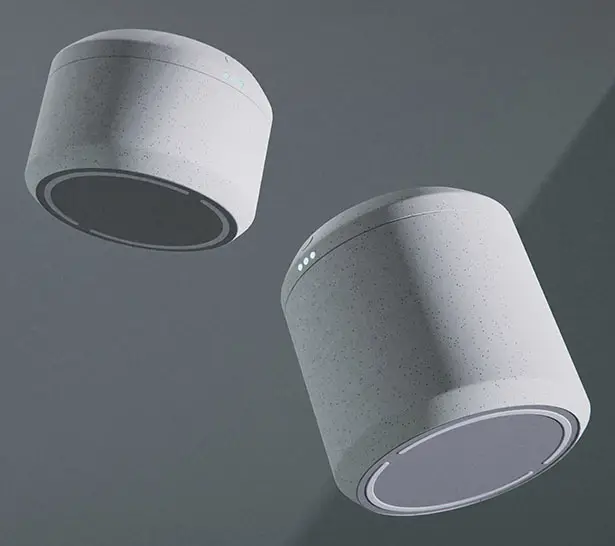 Jugi's stakeholders are corporate businesses, local coffee shops, start-ups utilizing coffee waste, and individual coffee consumers. Coffee waste from both corporate offices and individual consumers is collected to be further processed. The fill level of the dispenser is communicated with the Jugi team to schedule a pick-up. Individual consumers deposit their waste periodically at the dispensers in nearby participating cafes. With each deposit, they collect points that can later be translated into discounts at one of the drop-off points. Participating local coffee shops act as a drop-off point to reduce the logistics burden of the Jugi team. The collected coffee waste is sterilized and processed. Later, the small-scale businesses who utilize coffee grounds as raw material can buy the processed grounds at an affordable price.
Tuvie has received "Jugi Smart Coffee Waste Collection System" project from our 'Submit A Design' feature, where we welcome our readers to submit their design/concept for publication.
*Some of our stories include affiliate links. If you buy something through one of these links, we may earn an affiliate commission.