Jeep Spider Off-Road vehicle concept is designed to offer maximum off-roading experience. Off-roading has become more and more popular nowadays, because it creates real connection with the driver and the environment around them. The challenge, nature, excitement and relationship is so real, something that you will not get even from the most advanced VR or AR world.
The design of Spider allows for 270-degree visibility, it allows driver and passenger to check the trail, any obstacles below while driving. The visibility also creates better connection with the surrounding environment. The cabin with Gimbal system is designed to stay 90-degree at any angle of road while the 4×4 wheels can rotate individually so that this vehicle can go through more extreme obstacles.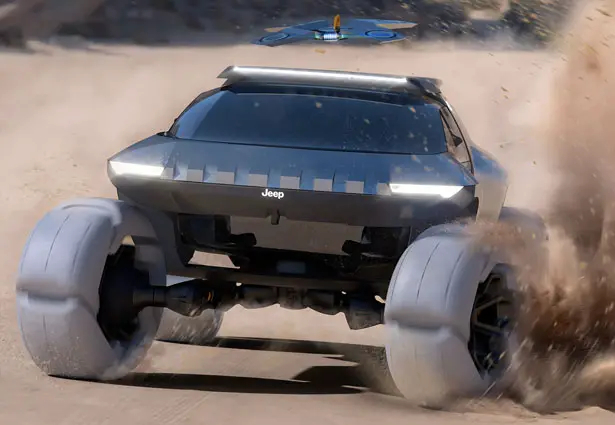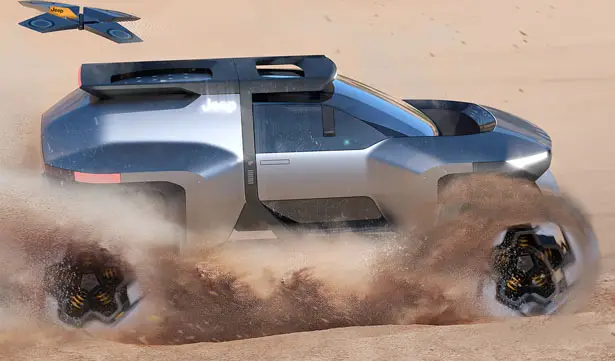 Jeep Spider off-road vehicle by Wayne Jung comes with a drone. It's like having an assistant that would provide information of undesignated road and trail. The drone can also automatically send GPS information to allow "Autonomous Mode" during an off-road. The pivot spheres of this car are located just like the spider joints, this mechanism helps the car to have its stance just like a spider.
The symmetrical graphic of both front and rear fenders is designed in away to ingrain the brand identity of Jeep. That Gimball structure with center frame helps vehicle to look iconic and rigid.
When the drone is not in use, it parks at its (wireless charging) station, which is the Spider's roof. That cool drone sits on the roof also enhance the aesthetic of this vehicle.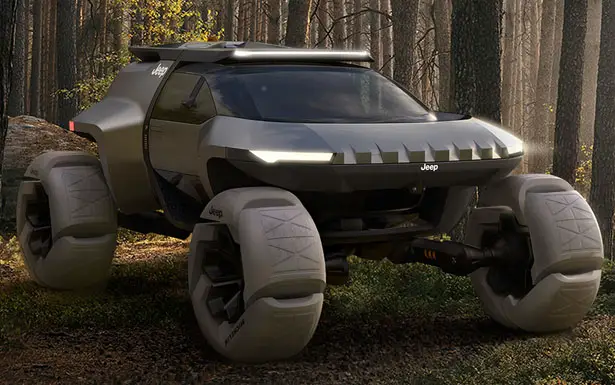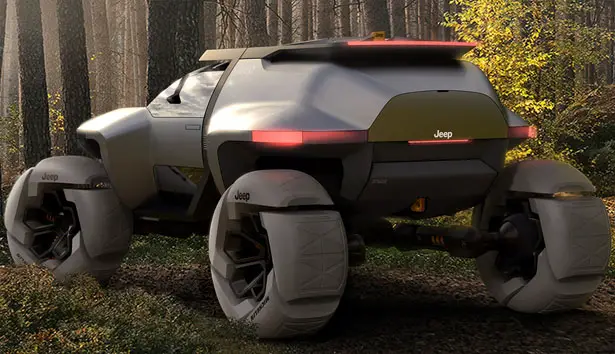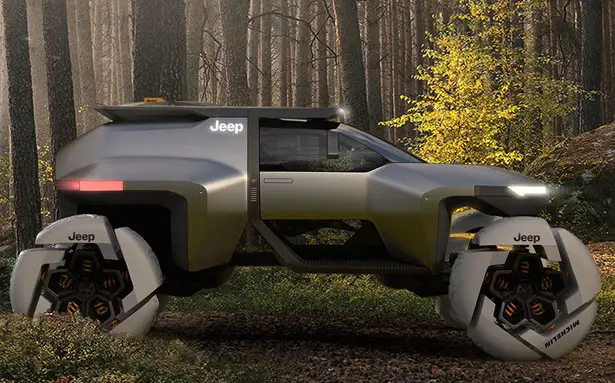 More images of Jeep Spider Off-Road Vehicle: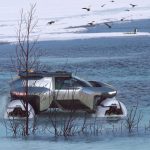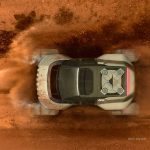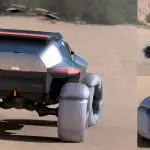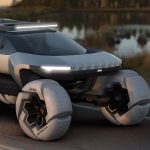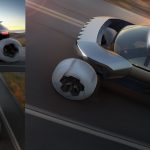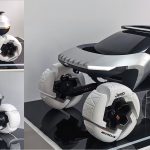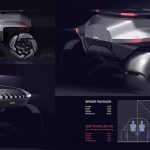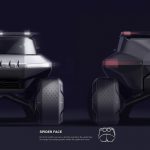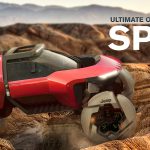 *Some of our stories include affiliate links. If you buy something through one of these links, we may earn an affiliate commission.