Jacob & Co. has teamed up with Bugatti to release $1.5 million Bugatti Chiron Blue Sapphire Crystal watch. It's a luxury timepiece where you get to see a Bugatti 16-cylinder engine on your wrist. This is not just another watch that looks like a hypercar's engine, it seriously runs like one. That movement powers timing functions and a 60-second flying tourbillon. The right crown activates 16 pistons pumping and 2 turbochargers to spin and deliver ultimate show-off piece, it turns the engine to "roar" right from your wrist.
Jacob & Co. has developed luxury watches that no one else can imagine, including this timepiece that would become world's first true engine on your wrist.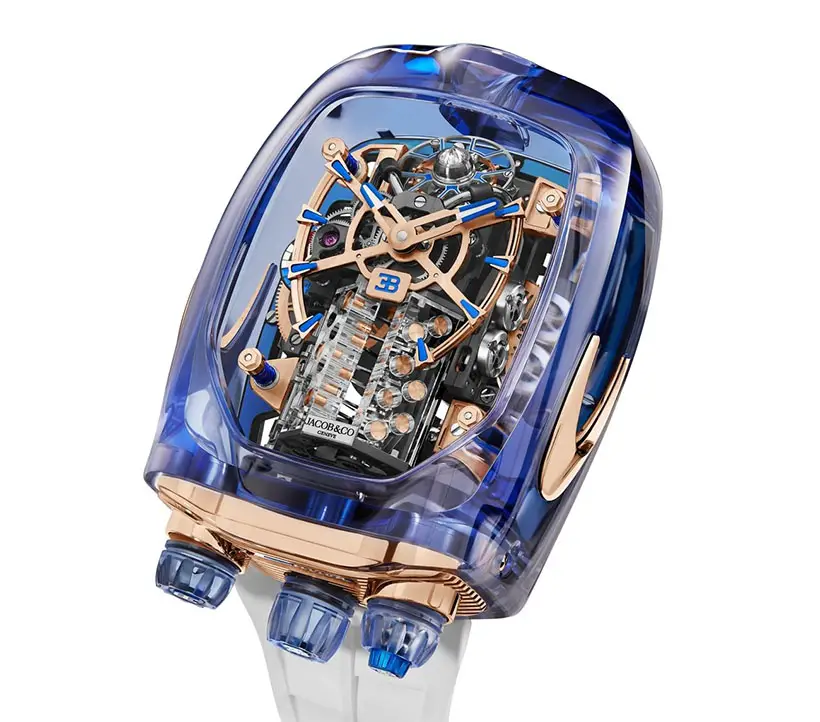 To house that miniature supercar engine, Jacob & Co. created a special case from a blue-hued sapphire crystal, this material is very difficult to machine and really expensive to manufacture for a timepiece. Sapphire crystal is carefully chosen because no other material can show off these beautiful mechanics inside this luxury watch. Thanks to its clear case, Bugatti Chiron JCAM37 offers a 360-degree view of those 578 hand-assembled components, including those 51 jewels needed as part of the assembly of the movement.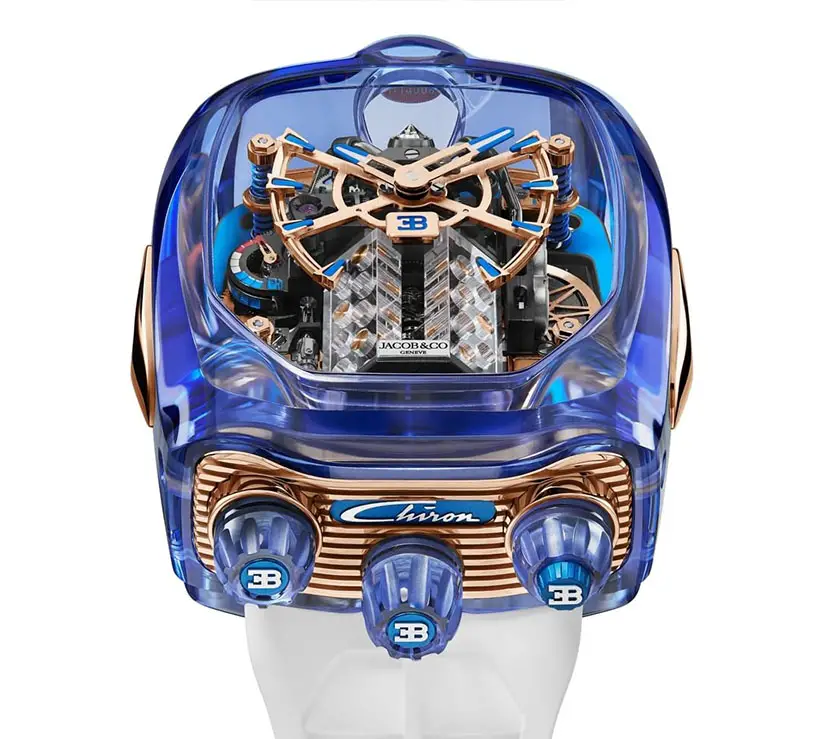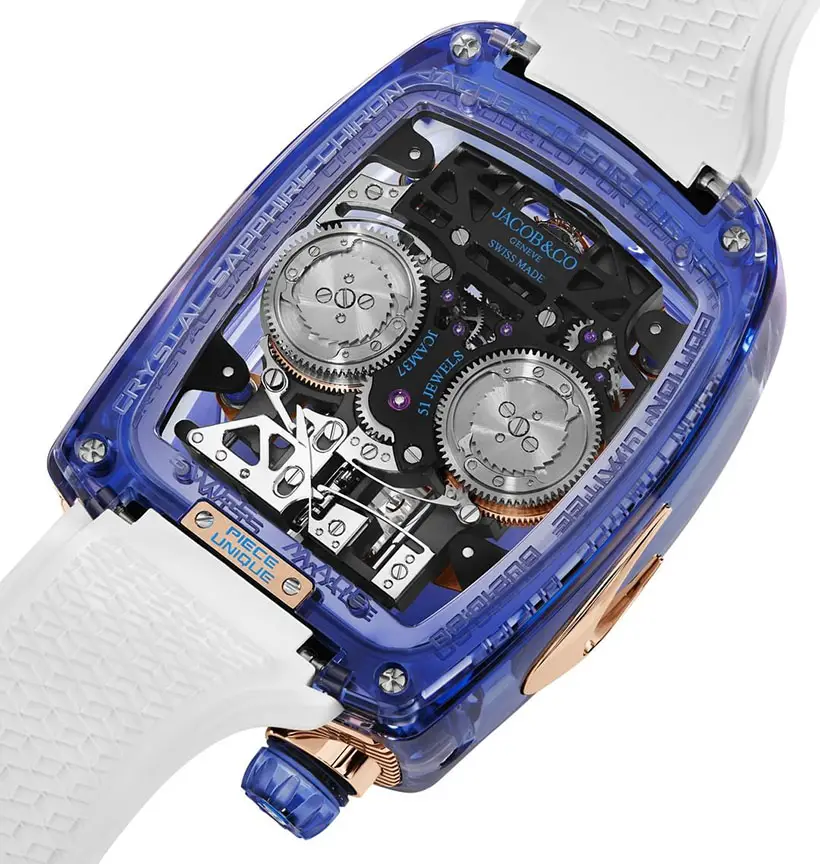 *Some of our stories include affiliate links. If you buy something through one of these links, we may earn an affiliate commission.