Beautiful black ceramic glass as the backdrop, very stylish. Designed by Fisher and Paykel, this IZone CookSurface is an innovative burners with unique technology Aeroburner which generates linear flame control so precise it allows you to melt chocolate gently on a burner or sear rib eye steak over a ferocious flame.
The CookSurface from Fisher & Paykel, through its simple clean forms, has numerous innovative technological breakthroughs that not only improve the quality and efficiency of cooking, but also improve and sustain a dynamic user experience by providing both audio and visual feedback.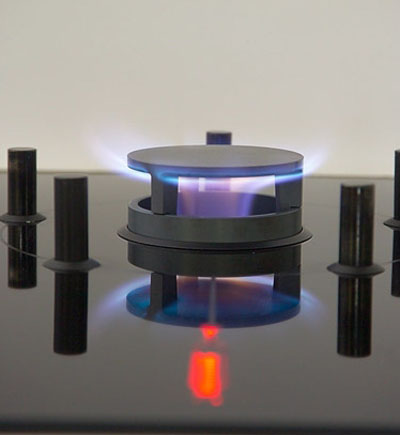 Ergonomics played a central role in this world first invention. The unusual three – in – a – row burner technology was developed as a result of our design teams observing people in their normal cooking routines. Research has shown that the optimum number of burners that one can handle comfortably at one time was three.
In so doing Fisher and Paykel have removed the inherent dangers associated with cooking on the rear burners of a traditional hob. The dial controls for the cooktop allow accurate, incremental linear flame control, divided into individual flame settings. These are complemented by a digital display. This provides more peace of mind and ergonomic comfort while using the cooktop, thus heightening user experience and enjoyment.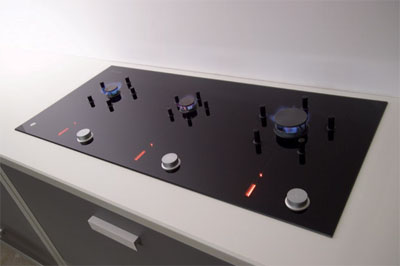 Designer : Fisher & Paykel via BornRich
*Some of our stories include affiliate links. If you buy something through one of these links, we may earn an affiliate commission.