For Lamborghini aficionados, iXOOST ESAVOX Sound System uses original Lamborghini exhaust to create style that follows instinct. Meticulous research of the design has resulted to the creation of an object that would instantly recall the style of this renowned car designer. A form that follows the exhaust, the design blends beautifully with the dimensions of the docks, creating hexagonal effects that enhance the selection of high quality materials.
The design of ESAVOX is based on a single block cabinet in carbon and wood, you might remember this iconic features of Lamborghini cars. The main element would be the original exhaust, balancing other elements to their proportion, thus giving an impression of a real car.
Designer : iXOOST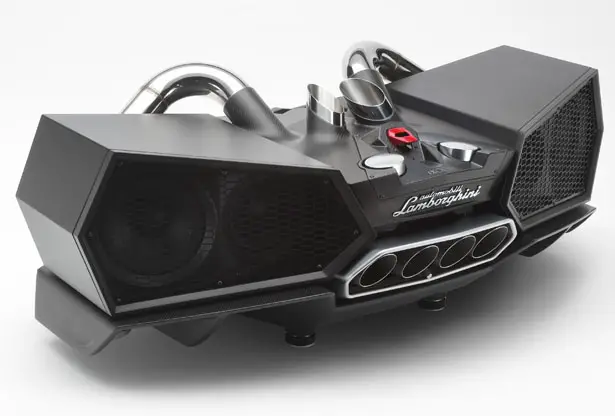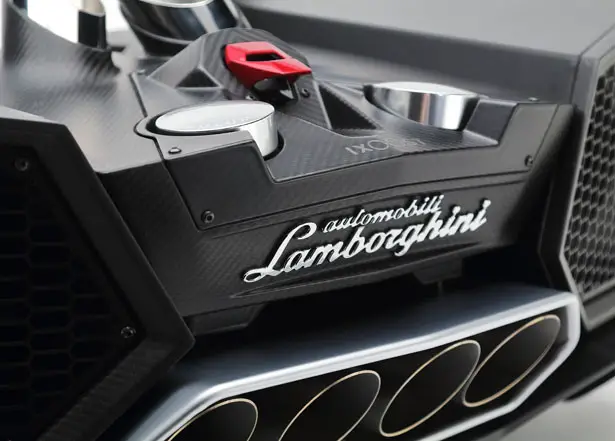 Designed just like an extreme car, ESAVOX features monocoque chassis in carbon Twill 245 3k, polymerised in autoclave at 6 bar. The exhaust system features variable aperture to control pressure of the sub woofer, passive shock absorber system to dampen vibrations, and tapered supports with variable height.
Hand made with a hexagonal form, there are two side cabinets that house a 6.5-inch full range and 8-inch woofer in carbon. These cabinets create a solid base for a stereo experience that fills your entire room. The brain of this unit is a down firing subwoofer of 15-inch with high sensitivity in Neodymium. There two 1-inch tweeters in Mylar to complete this sound system, they are located inside the original exhaust unit. The integrated Bluetooth 4.0 technology allows you to play your music with iXOOST ESAVOX Sound System wirelessly.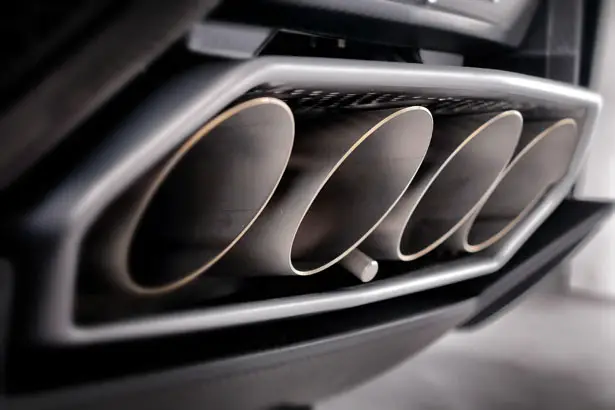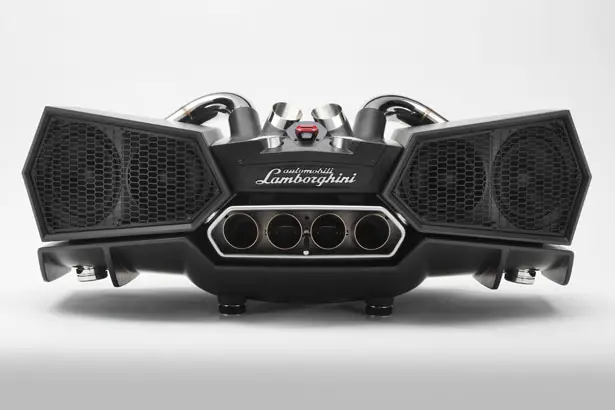 *Some of our stories include affiliate links. If you buy something through one of these links, we may earn an affiliate commission.