Lancia has released Lancia Pu+Ra HPE, it's a concept vehicle that would take this brand into the era of electric mobility. This project sums up the company's way of conceiving and experiencing the future of mobility. Starting with Ypsilon, all their future cars will be inspired by the Lancia Pu+Ra HPE. As an electric car, this concept comes with a brand vision in terms of range with more than 700km with little more than 10 minutes of charging time and energy consumption of less than 10kWh per 100km.
Inspired by Italian furniture design, Lancia Pu+Ra HPE wants to bring you the "home feeling" experience. It's the first car equipped with the S.A.L.A. virtual interface where you will find the same on the new Ypsilon. Thanks to S.A.L.A., Lancia will be the first Stellantis brand to adopt Chameleon and Tailored Predictive Experience (TAPE) technologies, they focuse on audio, climate control, and lighting functions. These features allow the interior of the car adapted to your need at the touch of a button or by the sound of your voice.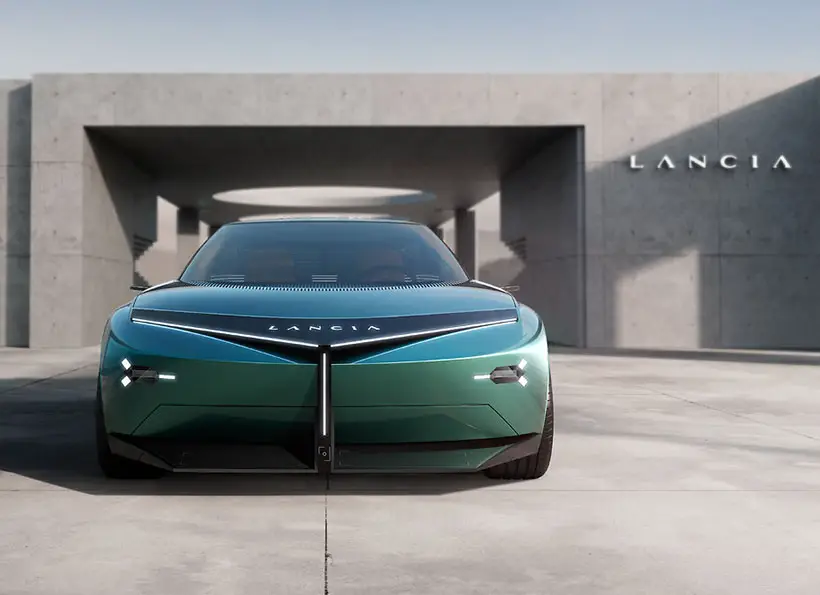 Lancia Pu+Ra HPE electric car fully embodies the principles of the new design language of the brand. It displays pure and radical design language where cars' volumes are created through the intersection of elementary and iconic forms such as the circle and the triangle, also few eclectic details. This concept car demonstrates Italian timeless design through sustainable and innovative approach that goes beyond typical automotive language.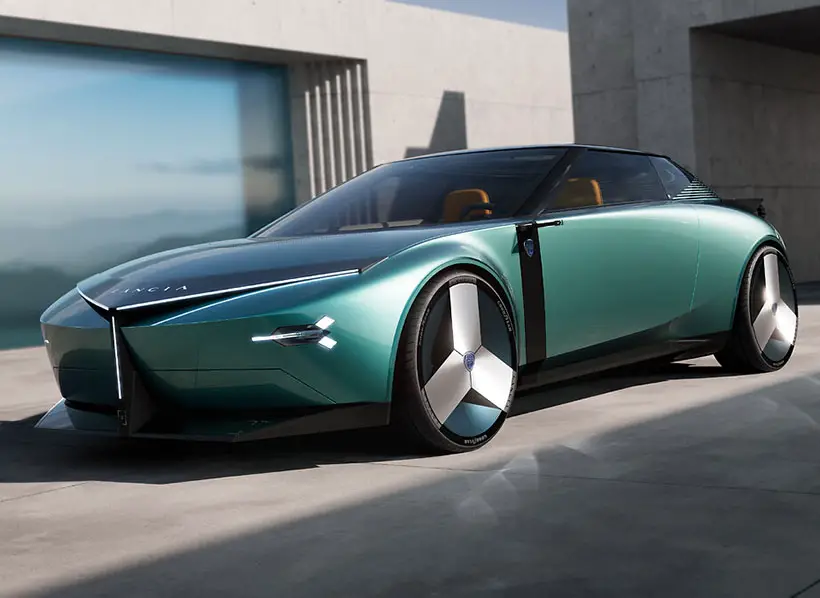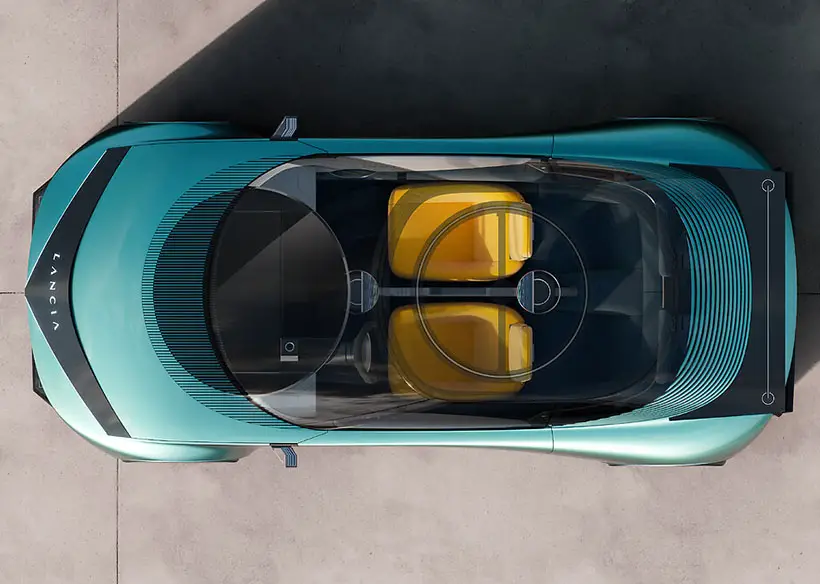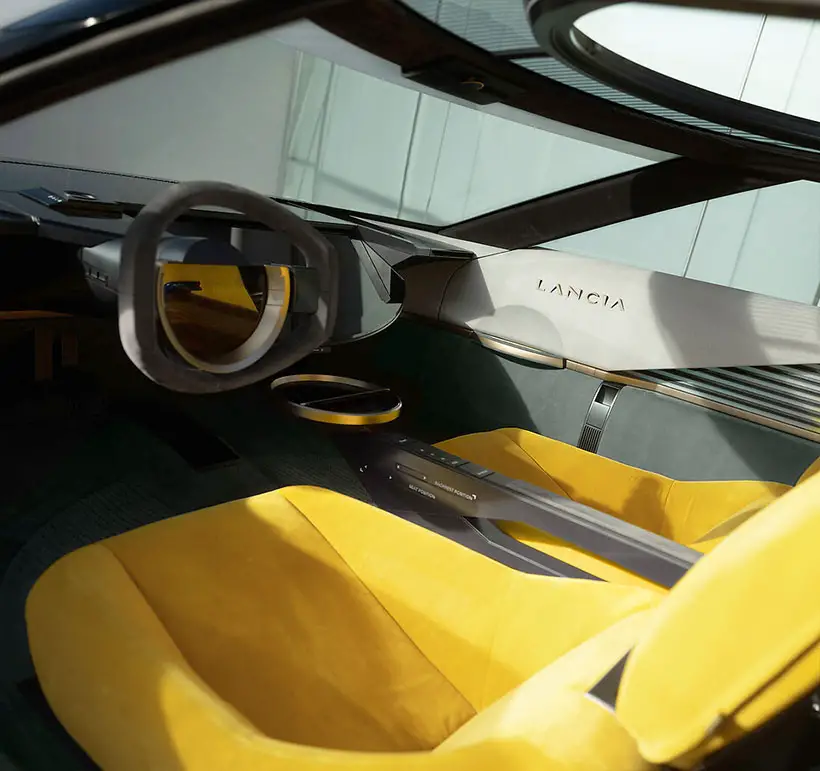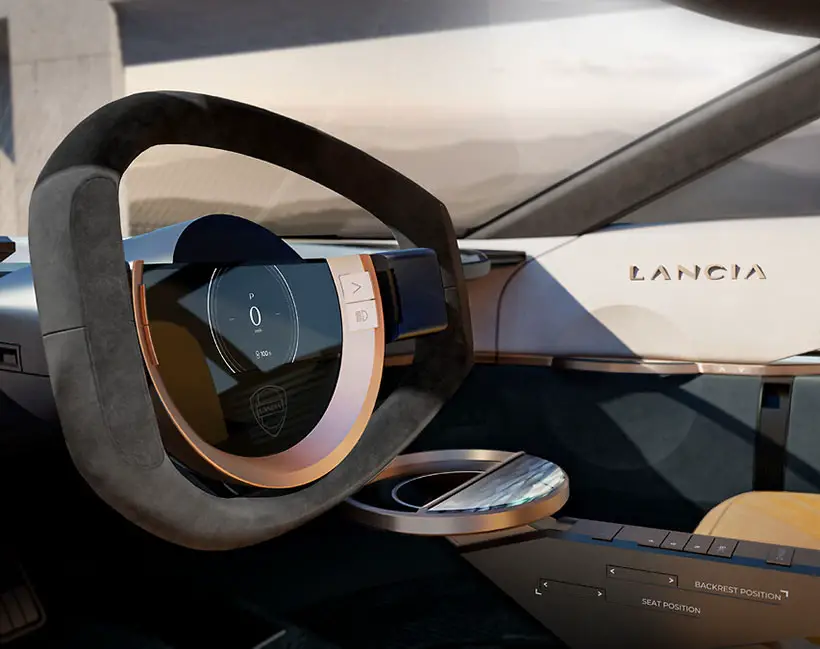 The initial "Pu+Ra" refers to the brand's new, pure, and radical design language, while HPE stands for High Performance Electric. For an eco-sustainable car, Lancia Pu+Ra HPE can be considered a high-performance vehicle, it symbolizes sportiness and practicality. Boasting "Progressive Green" color, this concept car wants to display "progressive" design and look ahead to the future that values sustainability. There's a connection between past and future, which is expressed in the fluid lateral lines descend towards the rear of the car, it reminds you of the Aurelia and Flaminia with a streamlined design.
The historic Lancia grille is transformed into three rays of light, making it iconic, memorable, and visible from afar. That unique circular roof provides a panoramic view with a clear reference to architectural elements, creating a new Lancia design language.
More images of Lancia Pu+Ra HPE 100% Electric Car: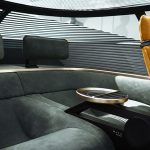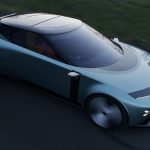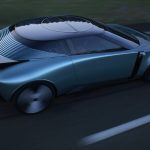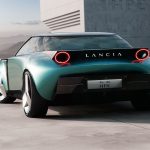 *Some of our stories include affiliate links. If you buy something through one of these links, we may earn an affiliate commission.