Designed for Issey Miyake, here's gorgeous and unique mechanical watch designed based on a traditional scale, 1/6 watch. This watch has been designed by the idea how we should actually feel objects. Just like when we use our hands to operate tools and measure things, studying world around us and making countless discoveries. Nowadays, many of our tools and gadgets have been digitized, yes, we can get information in blink of an eye, it's convenient. However, these modern tools also make us lose sight of joy in discovering new things and satisfaction to learn from experience.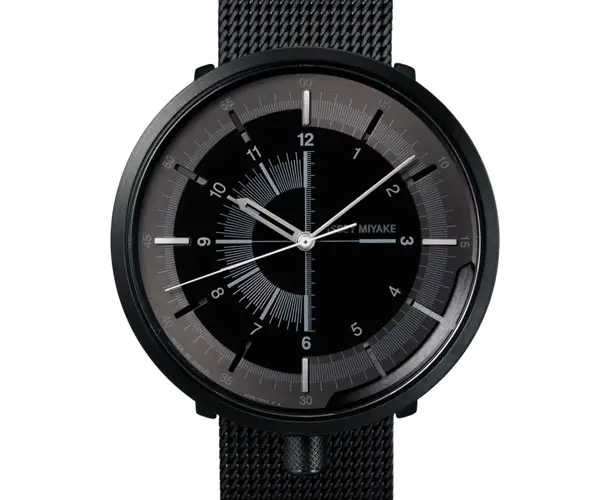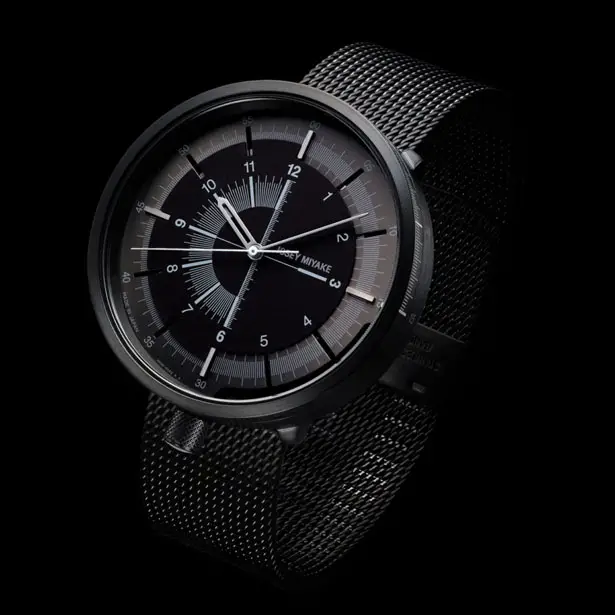 Designed by Nao Tamura, 1/6 watch wants its user to feel the time ticking. Even though watch can tell time in just two-dimensional elements (hands and a dial), however, the watch itself is three-dimensional. It sits on someone's wrist and it's part of someone's fashion statement and personality. You can say that an emotion and a function coexist in a watch. Nao Tamura doesn't wear a watch yet she decided to wear one when this project started. Looking at her smartphone on a train, she arrives at her destination in no time, but when she looks at a watch, she feels that time passes slower than usual. Soon she realized that checking time from a watch is a luxurious behavior, it is separated from enormous amount of information. Nao wanted to design a watch that's not fashion but more of an expression of the "passage of time" in a careful manner.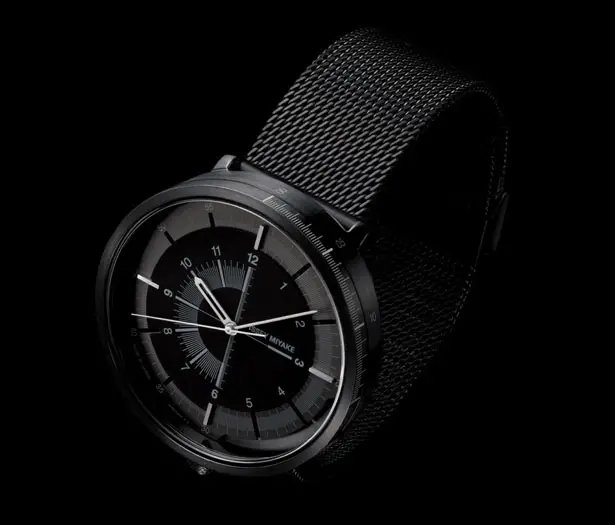 1/6 watch uses markers that comprise the majority of the dial. That long second hand sweeps over the outer fine markers, starting from 12 to 6 o'clock while the inner fine markers starting from 6 to 12 o'clock respectively. This special motion expresses "time ticking". The crown is located at the six o'clock position exudes a more tool-like aura. Even though some people think the position is unusual, but when you actually hold the watch and adjusts its hands, it feels surprisingly well without discomfort. Since Nao was new to the field of producing a watch, her fresh perspective enhances this watch's appeal in an unusual yet comfortable way.
The name 1/6 derives from hand movement of six beats per second this mechanical watch. Mechanical watches usually have an emotional presence compared to other watches, and 1/6 watch is close to a ruler. It's a tool to make its user aware of time.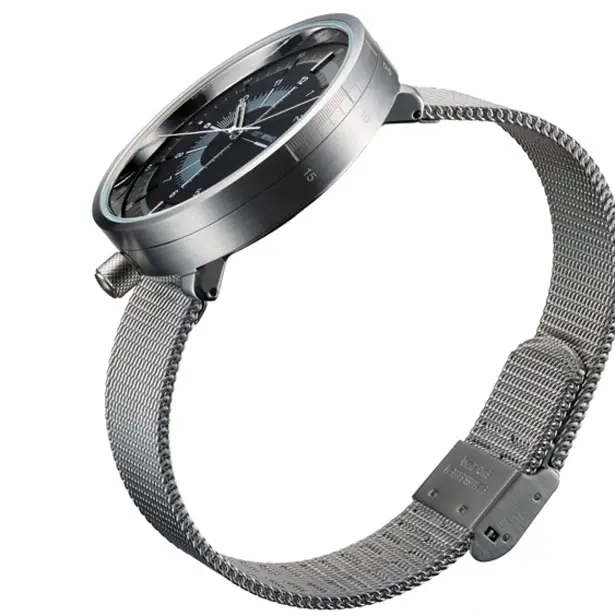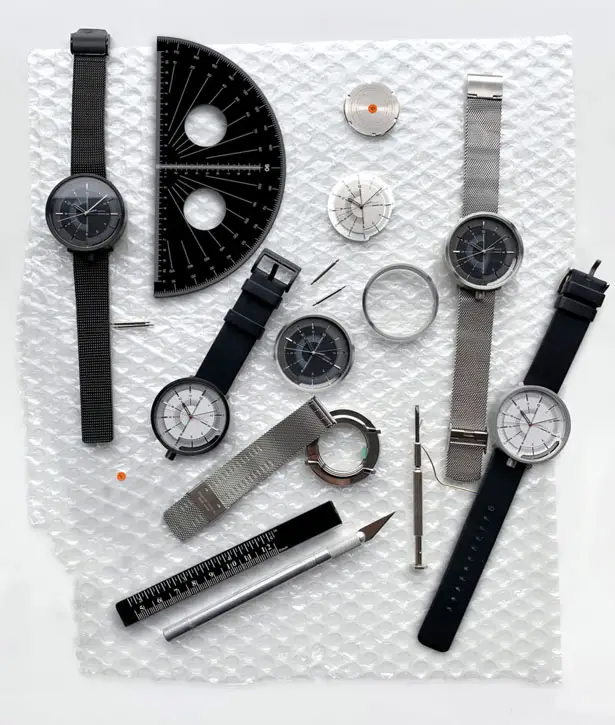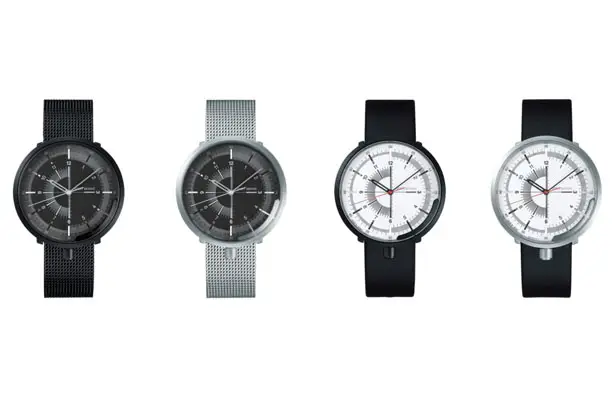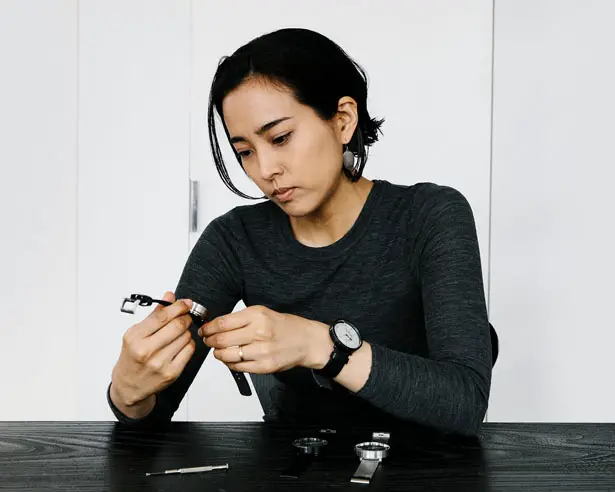 COMMON SPEC of 1/6 watch:
Glass material: Hard Rex
Case size: Diameter: 43.0 mm, thickness: 11.1 mm
Caliber: Mechanical movement with manual winding mechanism NH35
Jewels: 24 jewels
Functions: Indication (Hour/Minute/Second)
Accuracy: Average daily loss/gain between -35 and +45 seconds
Power reserve: Approximately 41 hours
Vibrations: 21,600 vibrations/hour (6 beats/second)
Water resistance: 5 bar
Magnetic resistance: Antimagnetic (JIS class 1)
*Some of our stories include affiliate links. If you buy something through one of these links, we may earn an affiliate commission.