Vacuum cleaner is not enough to clean hard floor surfaces, you need to mop them as well. Just in case you don't have the time, iRobot has the solution for you, Braava Jet Mopping Robot. This robot is especially designed to mop hard floor surfaces, it removes daily dirt and stains, leaving you with cleaner floors and a fresher home. The compact design comes really in handy to clean hard-to-reach areas such as around toilets and under kitchen cabinets, its precision jet spray and cleaning pads can lift dirt and stains.
Consumers in robotic technology market is growing, iRobot wants to capitalize this market by continuing to diversify their home robot functions. The company identifies new product categories to explore opportunities within the connected home. Braava jet robot addresses another essential customer cleaning need.
Designer : iRobot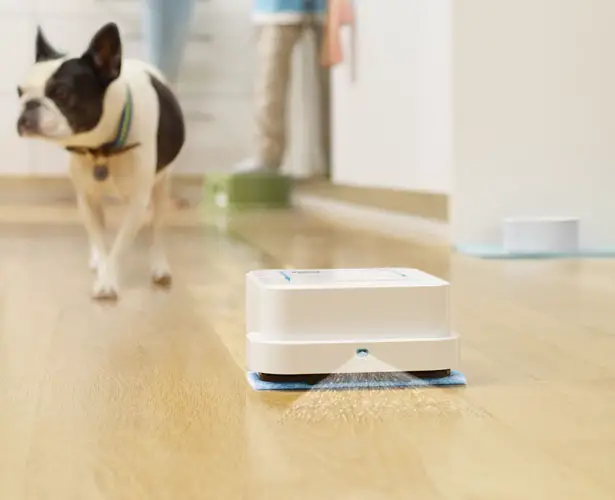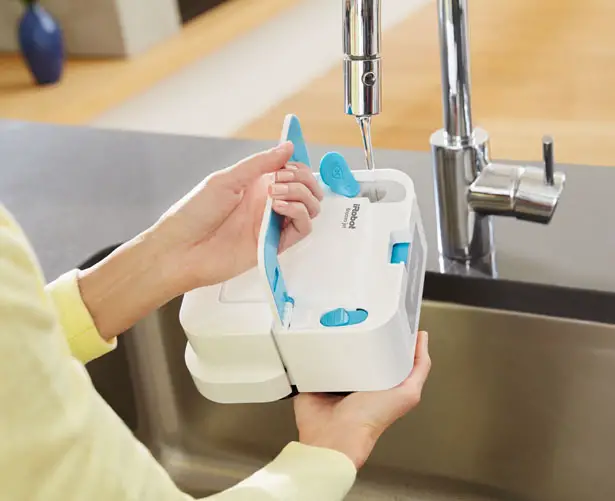 The robot can clean hard floor surfaces from dusting, damp sweeping, and wet mopping, simply choose the pad to perform certain task. This robot serves you as your personal cleaner, fill the tank, attach the chosen cleaning pad, and press "Clean" button.
There are 3 types of cleaning pads: wet mopping pad offers triple-pass cleaning for dirt and stains on well-sealed floors, damp sweeping pad is used for double-pass cleaning for everyday dirt and dust on tile or sealed wood floors, and dry sweeping pad is used for single-pass to clean dirt, dust, and pet hair on hard floors.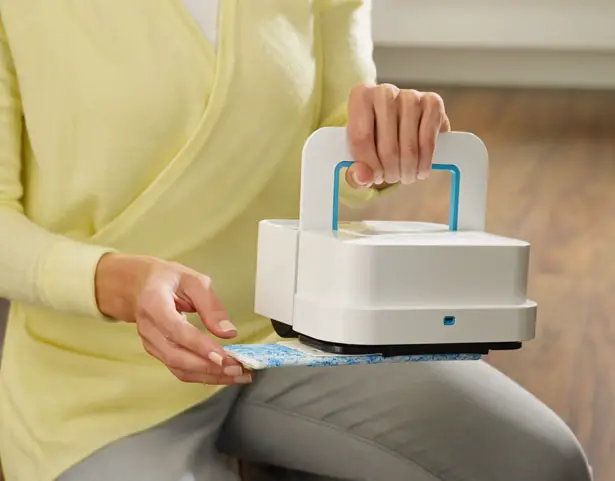 Just like other iRobots, Braava Jet moves in an efficient pattern, it can maneuver around obstacles in its path while cleaning furniture, walls, and fixtures. The precision jet spray and vibrating cleaning head help loosen dirt and stains for easy cleaning while the pads break up and lock away debris. Once this robot is done, you don't have to worry about touching those disgusting, dirty cleaning pads. All you need to do is hold the robot over a wastebasket and hit the "eject" button to drop the pad. With Virtual Wall Mode, you can prevent this robot to enter certain areas in your house.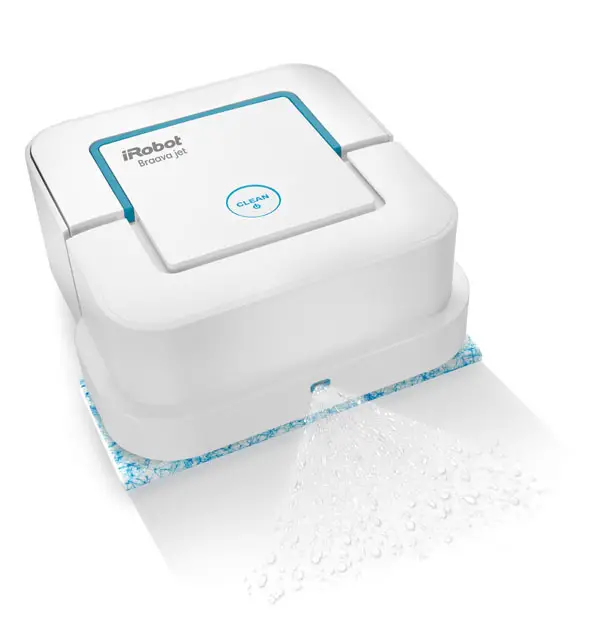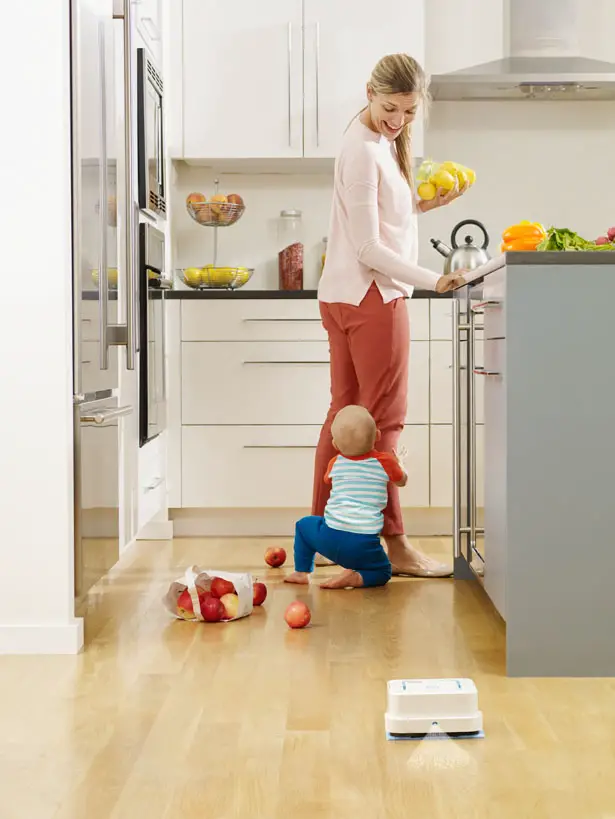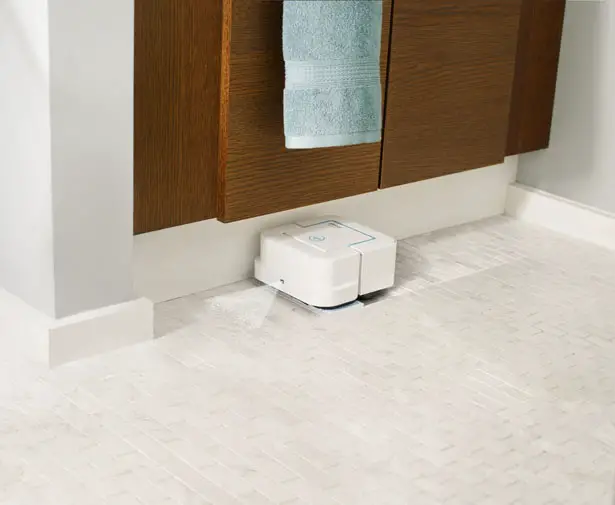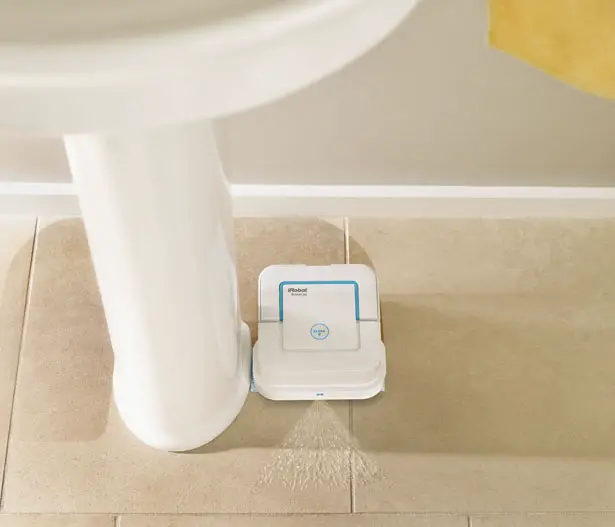 *Some of our stories include affiliate links. If you buy something through one of these links, we may earn an affiliate commission.