Designed as a modern planning dayboat, Inception 24m Yacht features highly efficient hull design which was inspired by ocean racing yachts. This stylish dayboat is able to accommodate four guests with two crews for up to 12 days with total comfort. A lightweight yacht with high-speed foiling option.
That narrow hull has been designed to provide high efficiency at moderate speeds, together with lightweight construction, this yacht is able to exceed theoretical hull speed.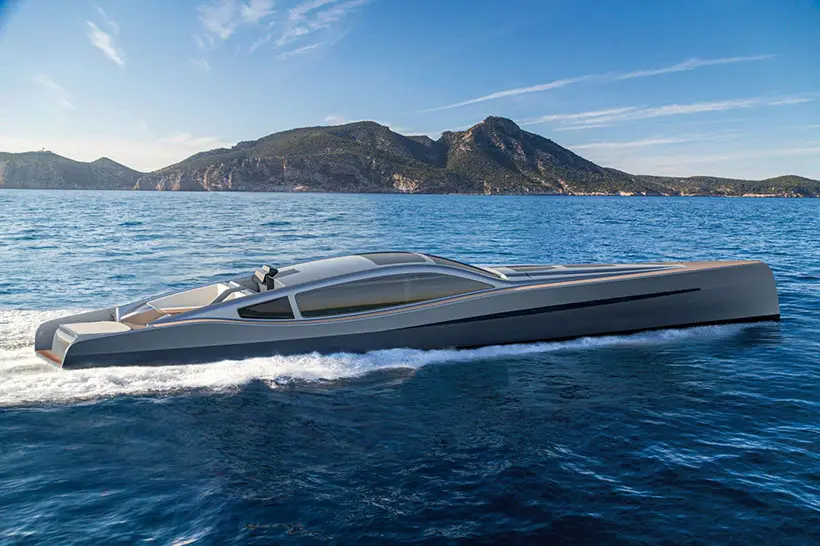 Inception 24m Yacht has been designed with single yet highly efficient ducted propeller which is powered by a diesel-electric hybrid system. There's a large battery bank combined with the electric drive provides you with silent motoring for more than an hour at 15 knots, but you can go quietly much longer at lower speeds. With future proof configuration, Bury Design promises Inception can upgrade its technical innovations in power generation to be incorporated into the drive chain. Just in case you want more speed, there's fully foil borne, electric drive solution available to make this vessel to reach a top speed beyond 40 knots.
The design of narrow hull provides benefit of lowering wave energy which is transferred to the vessel in the form of roll motions. This allows for onboard gyro stabilizer works effectively at minimizing roll, providing comfortable ride for all passengers. Furthermore, there's an active water ballast system that would automatically counter static heel due to passenger or wind loading. Together, these systems provide steady and enjoyable ride experience, which is usually seen in much larger size of vessel.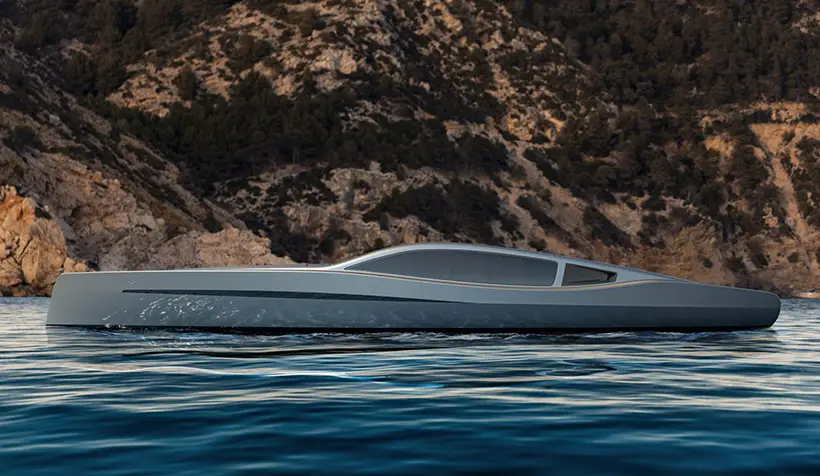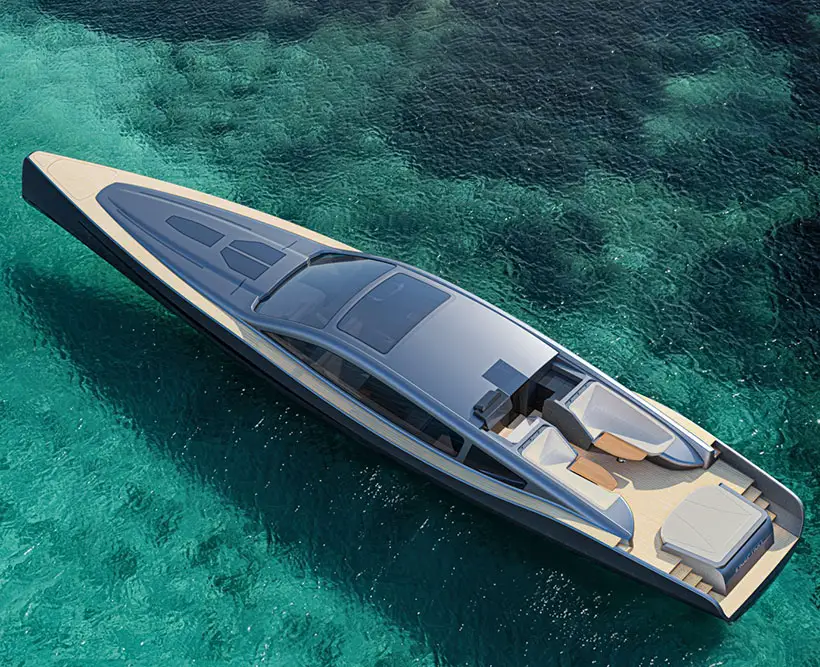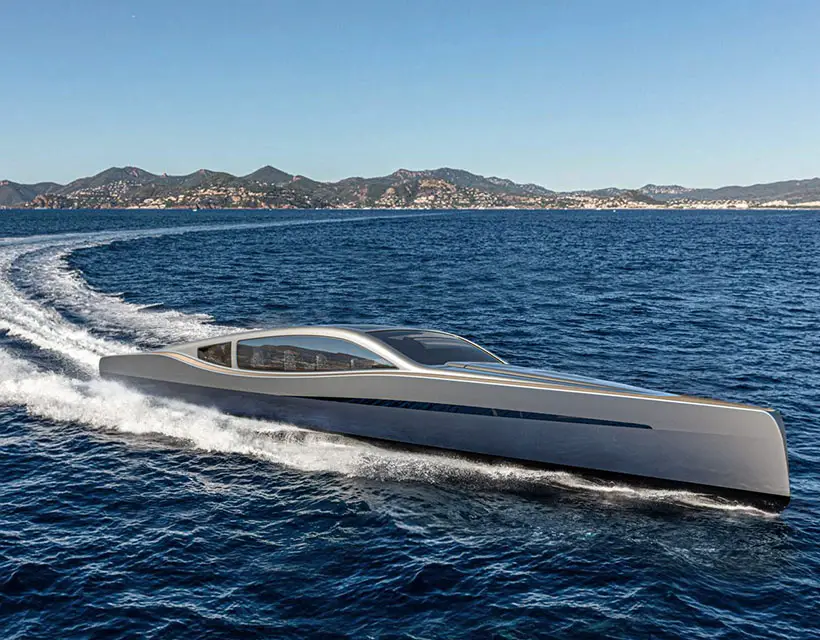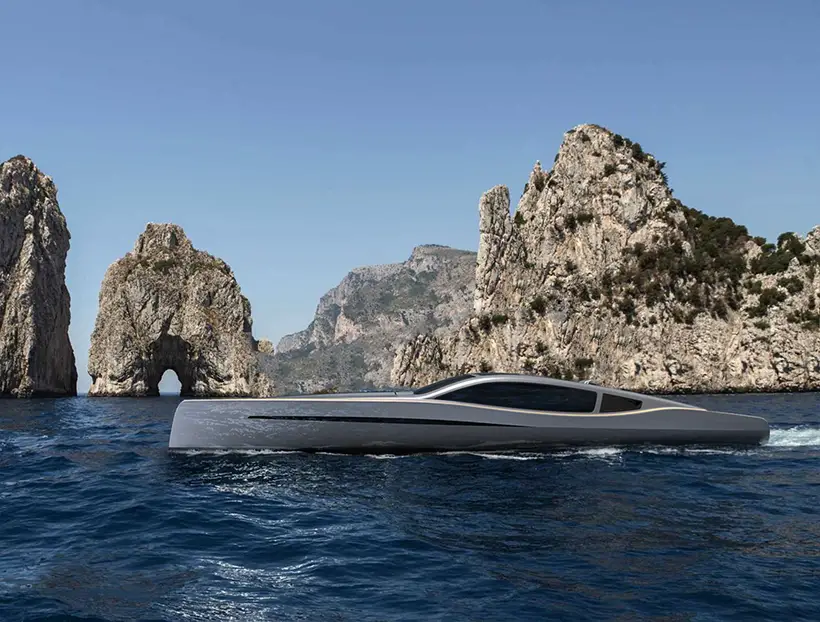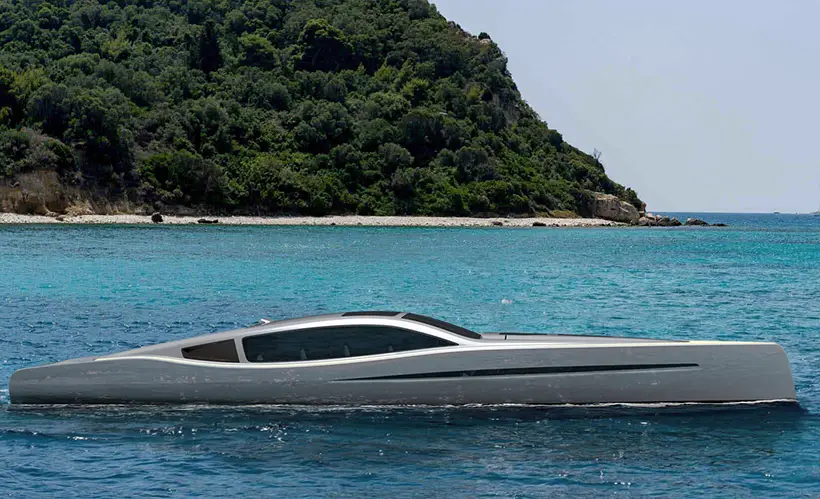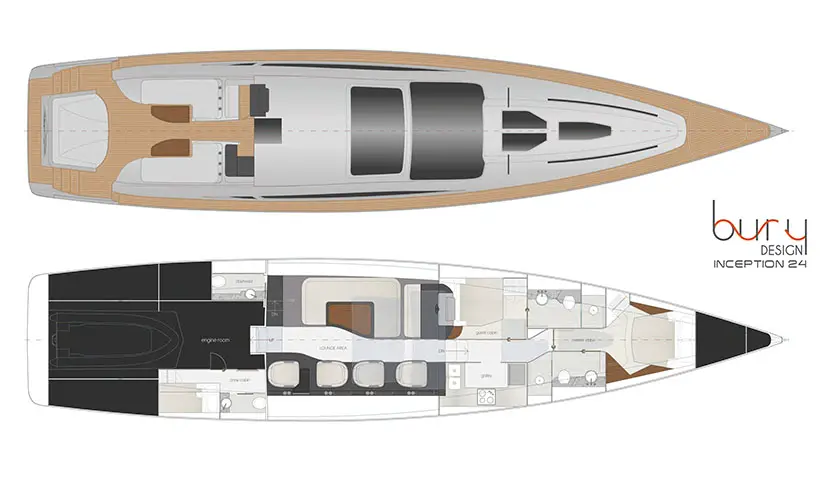 *Some of our stories include affiliate links. If you buy something through one of these links, we may earn an affiliate commission.