Called "TROIS", it's a futuristic triangle-shaped vehicle that symbolizes three infrastructures where this vehicle can be driven on: the road, the wall, and the bridge. Inspired by the movie "Inception" where the city bends upside down, fighting in a zero-gravity hallway, and everything seems lose all sense of gravity, TROIS is also designed to be able to move against gravity.
"I think that this is the most efficient system for modern city streets. Because if there are many roads, citizen have more options for parking and driving. Also if the cars can go upward and downward or clinging under bridges, the cars have to use magnetic power like magnetic levitation train or magnetic levitation elevator. If it is possible, the city has no pollution, no traffic at all. — WookZoon Kwon"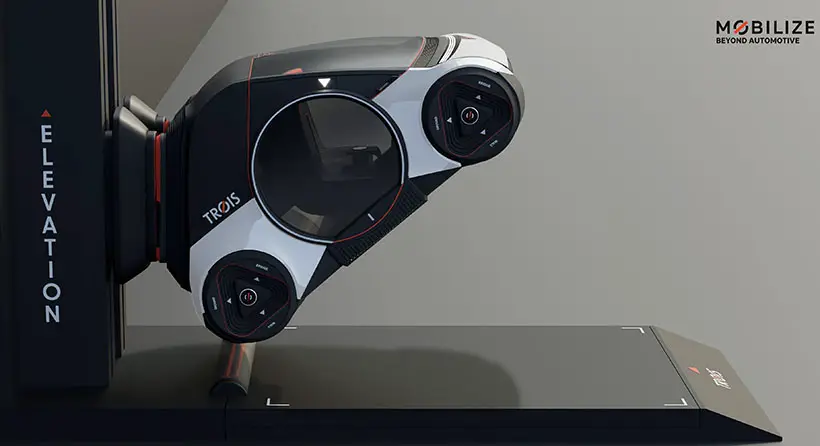 Powered by maglev technology, WookZoon Kwon designed TROIS from scratch. Started with a simple sketch, he wanted to come up with new category of mobility that utilizes magnetic field to create Electromagnetic Suspension (EMS) where this vehicle can climb a wall or cling under bridges that have customized infrastructures. Even though it's a triangle-shaped car, TROIS has been designed with body ratio of 2:1, it has more dynamics in motion than regular triangle car.
The rear of TROIS was inspired by a toaster, it features two magnetic plates with magnetic coil inside. This vehicle uses those plates to firmly stick onto its magnetic docking station, the wall, or under the bridge. The triangle steering wheel features 10-inch rounded screen that would display essential information of the vehicle as well as the road ahead. The seat has been designed with rail and hinge that allows it to rotate easily to make sure it can maintain its horizontal position.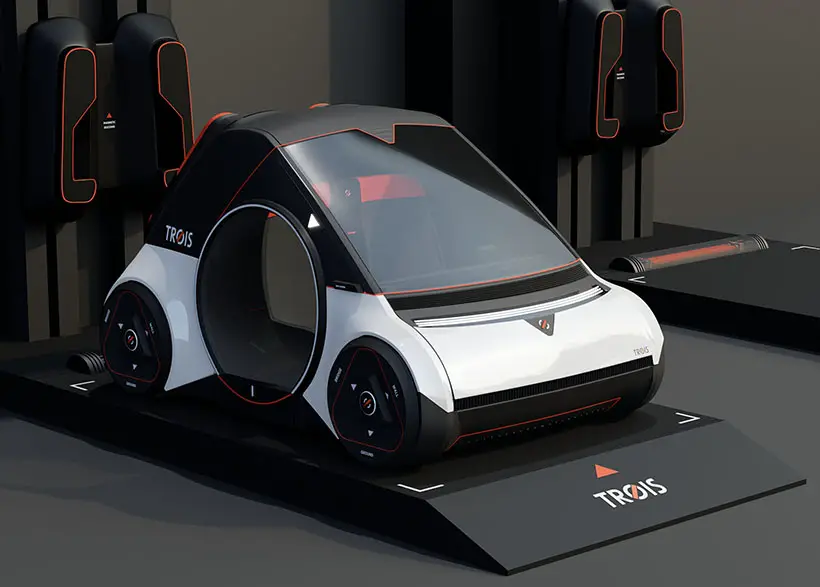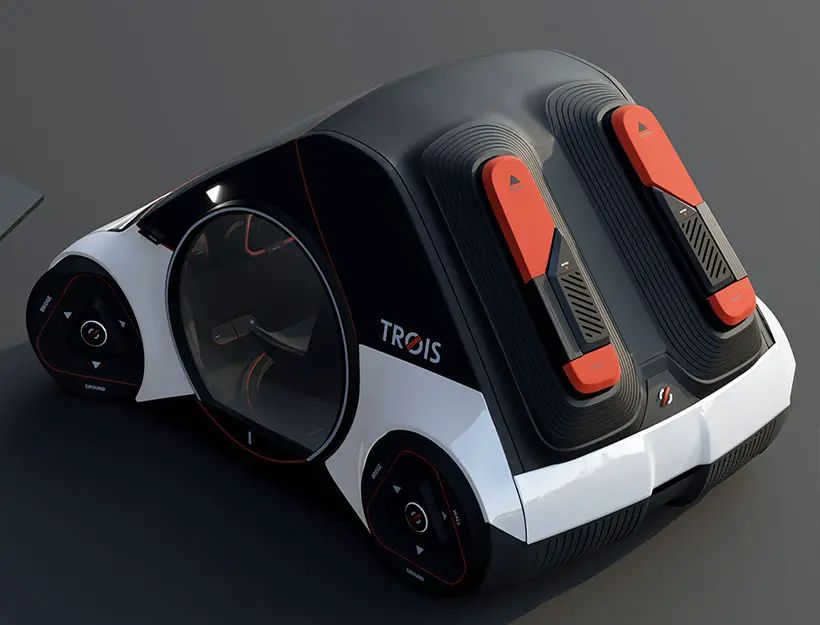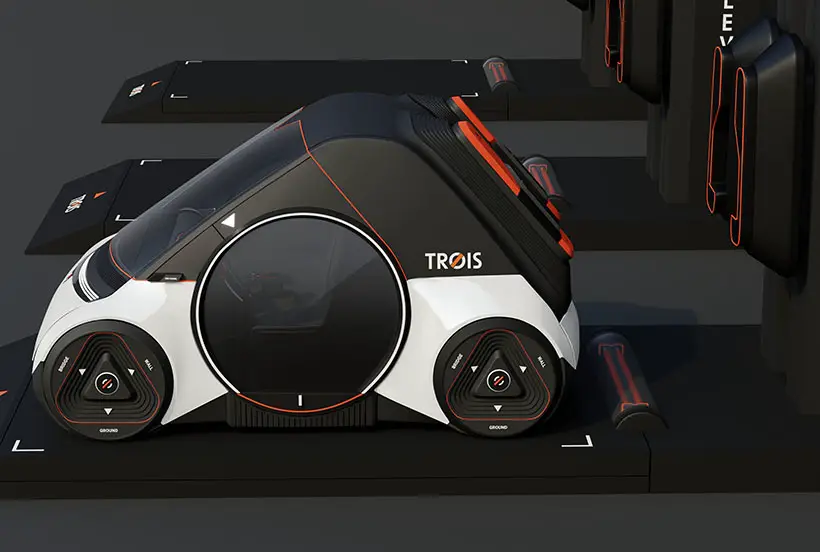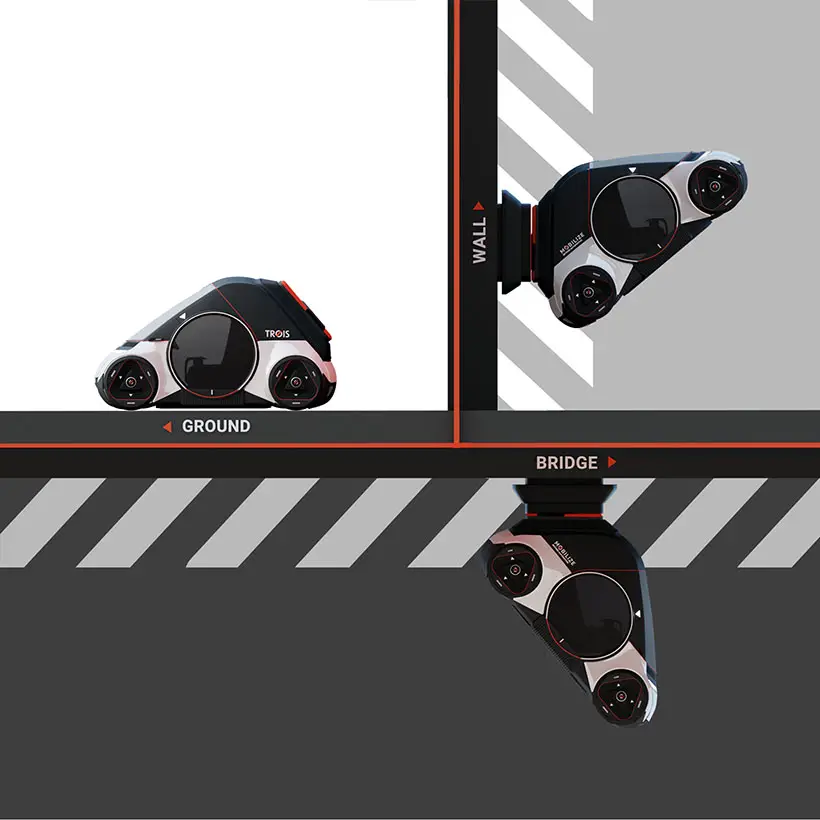 More images of TROIS Triangle Shaped Vehicle: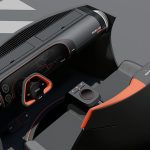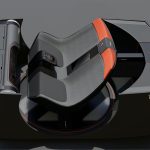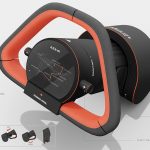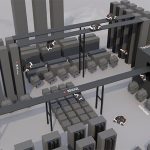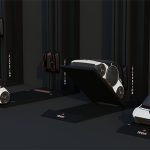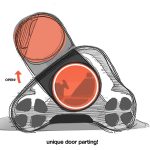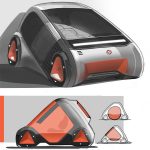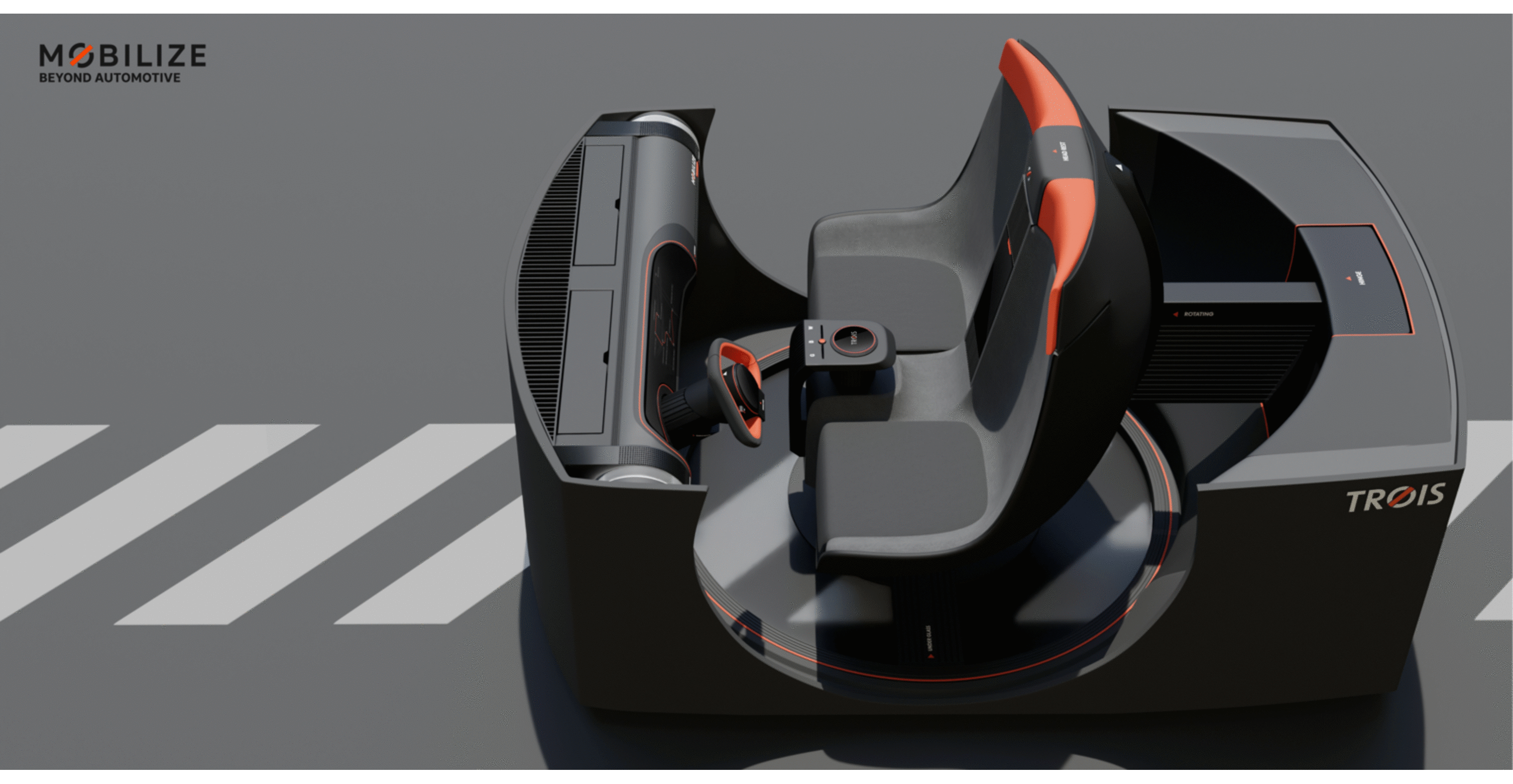 *Some of our stories include affiliate links. If you buy something through one of these links, we may earn an affiliate commission.