As a rule in Muslim community that no woman should act nor dress in a way appeals the opposite sex, especially in a public place, the concept of Burqa came into existence. Perhaps, certain countries necessitate the woman wear Burqa at any cost otherwise people out there consider it as illegal for women. It is a piece of cloth that covers the entire body, hiding the face totally, except for a grille to allow the wearer to see. However, wearing Burqa all the time can be quite frustrating. In order to get rid of this, In Cognito Umbrella was designed. It is an umbrella made of transparent fabric over which is inseminated an Islamic pattern, a mousharabiyeh. Made as an excellent alternative for the cover of women who are tired of wearing the Burqa and fed up with its physically impositions. Those small openings in the cloth allow women to see via the umbrella without being watched by others. In Cognito is not just a solution, however, an accessory emphasizing the issue of the Burqa.
Designer : Tamara Barrage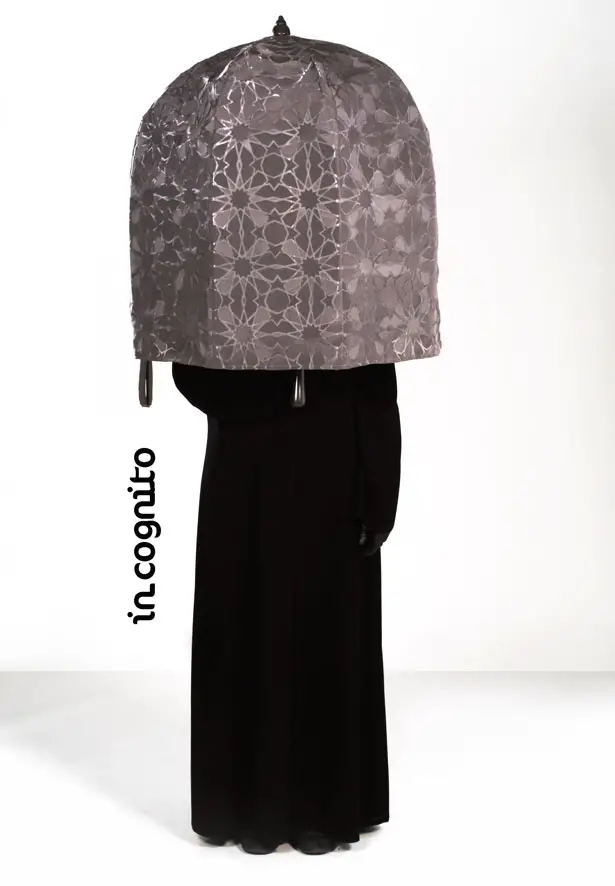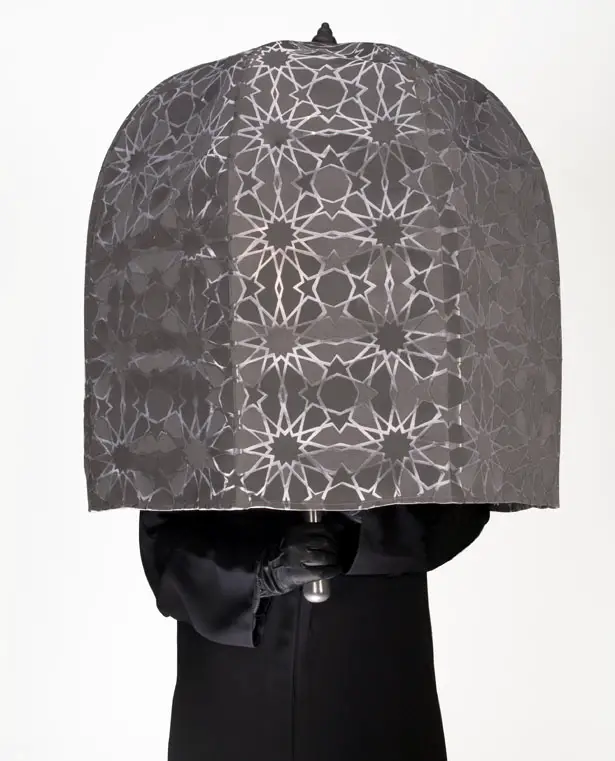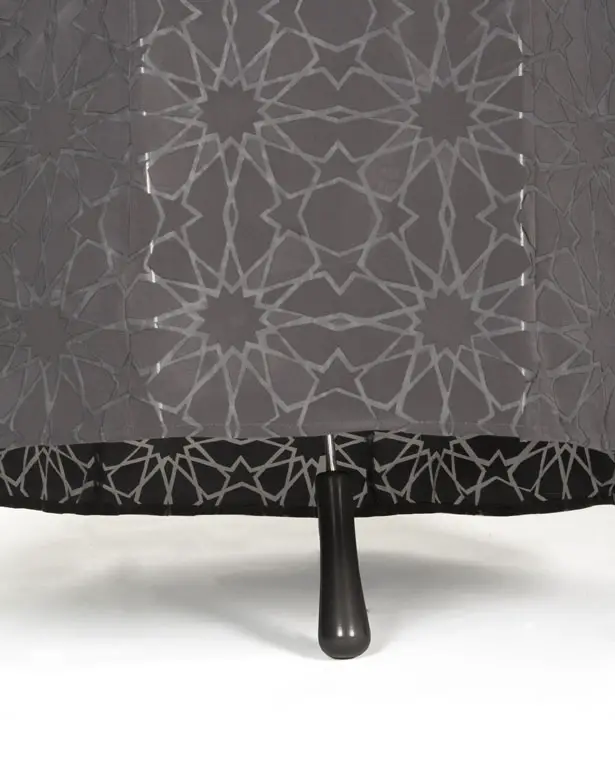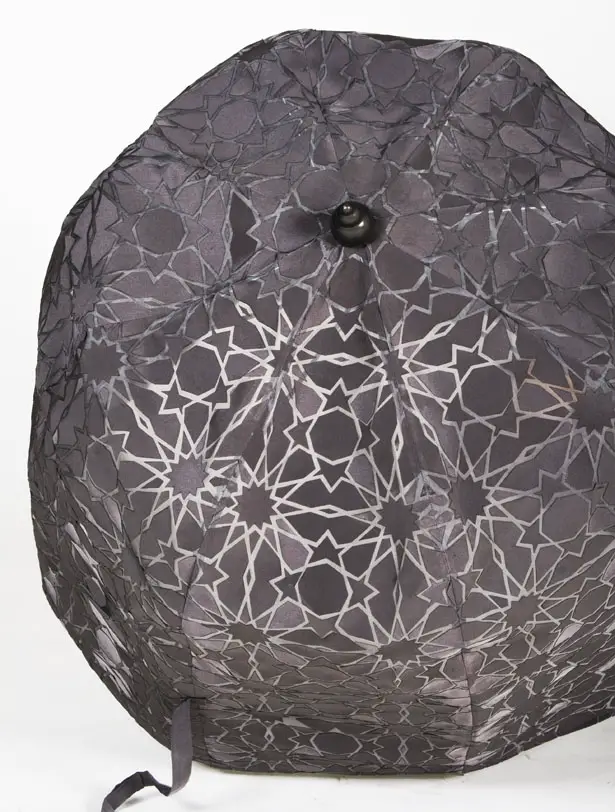 *Some of our stories include affiliate links. If you buy something through one of these links, we may earn an affiliate commission.