We have received 4 iLoop smartphone holders (black, blue, pink and white) for product review and for the past few days, we've been playing around with them to provide an honest review for you.
When we featured iLoop smartphone holder previously, we thought this holder would be soft and flexible, but after we get our hands on it, it's really not that soft and flexible. The fact that this holder is not as soft as we thought is actually a good thing, because it means you can use it as effective hand grip exercise tool aside from holding your smartphone.
Designer : Provoco [Buy it here]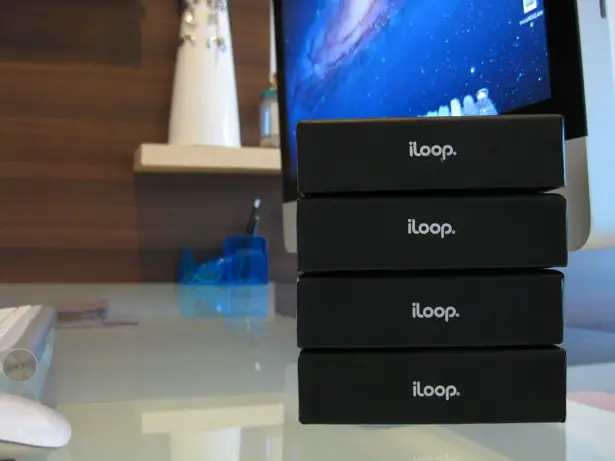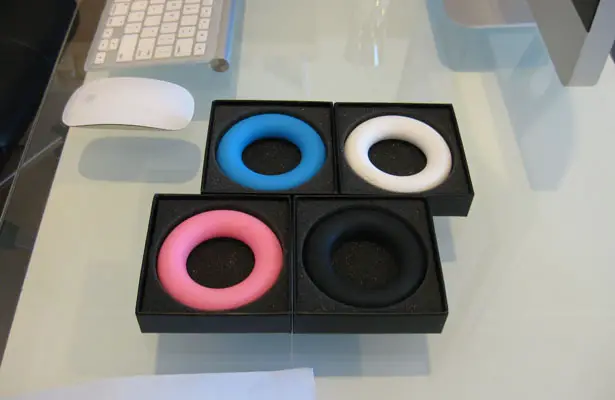 For the flexibility, well, it holds your smartphone pretty well, but you won't be able to stretch iLoop to hold your phone horizontally. It's a good thing that iLoop sent us 4 holders so that we can try different combination to hold the phone. One important thing we notice when we test iLoop is that you have to position your phone strictly vertical otherwise iLoop won't hold it right and slowly release you smartphone (Note: it doesn't happen with iPhone or iPod touch, it happens with thicker smartphones).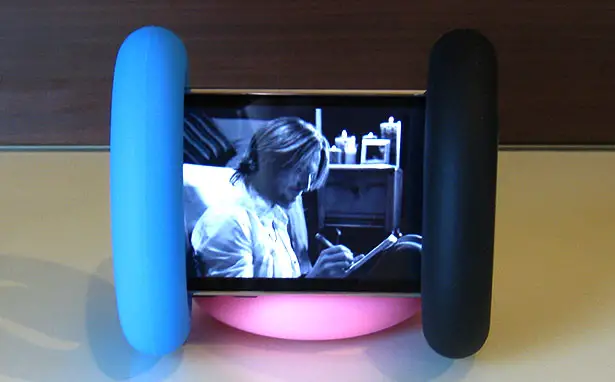 iLoop smartphone holder helps hold the phone when you want to record videos or FaceTiming with friends. You can also simply use it as stress relieving tool by squeezing it in your hand while on the phone.
There are 4 colors you can choose, at first we thought the black one was the coolest, but after this review, we suggest you to go with other colors. Rubber material is like a magnet to dust, with the black one, you would easily spot dust, debris or pet hair. We have a dog here, so we had to keep on cleaning iLoop when we took the photos for this product review post.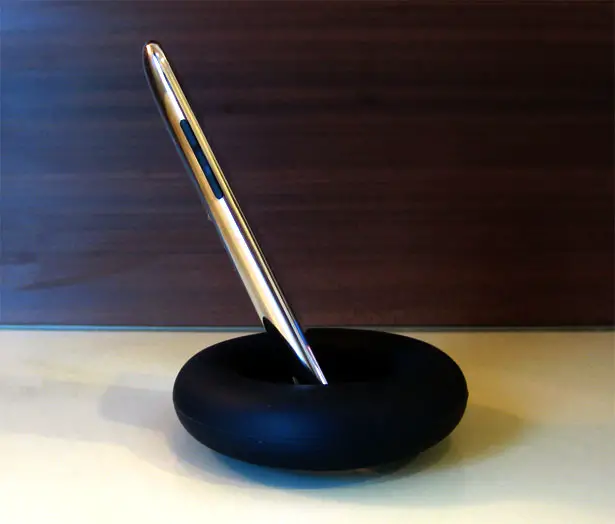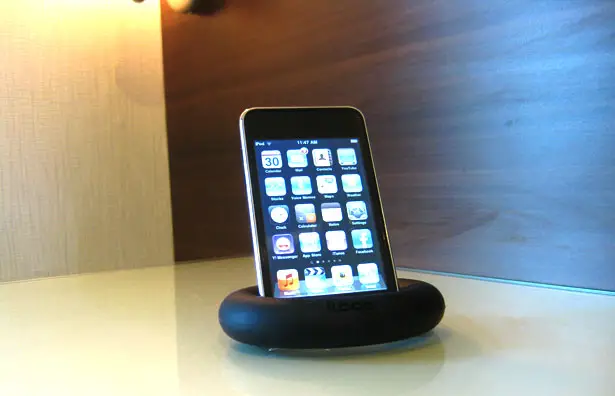 Tuvie has received "iLoop Smartphone Holder" from our 'Ask for A Review' feature, where we receive test unit/product sample for a review.
*Some of our stories include affiliate links. If you buy something through one of these links, we may earn an affiliate commission.